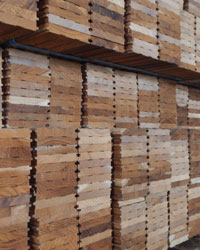 We can support you throughout your due diligence process, regardless of your level of expertise. For instance, we can help if you:
Need to get to grips with the EUTR due diligence requirements.

Need expert support to establish due diligence systems, conduct risk assessments or define appropriate risk mitigation measures.

Would like to assess your due diligence system against your own sourcing policy or against specific timber regulations.

Need to evaluate your suppliers' ability to meet your requirements and identify potential gaps.

Seek advice or training on specific aspects of due diligence, such as risk assessment or mitigation.