Body
Choose a safe route to due diligence and ensure that you are complying with the EU Timber Regulation (EUTR).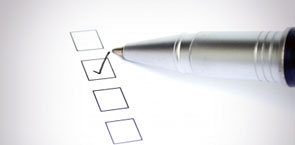 Preferred by Nature is recognised by the European Commission as a Monitoring Organisation (MO) to assist EU operators in meeting their EUTR obligations. 
We are also endorsed by the European Free Trade Association (EFTA) Surveillance Authority as the EUTR MO in Iceland, Norway and Liechtenstein. 
MOs do this by providing an EUTR-compliant due diligence system and conducting regular evaluations of the operators' due diligence performance.  

Unsure whether the EUTR applies to you? Find out here.
Key steps
To receive a price offer, fill in our service request form or contact us. 
> Find contact information for MO service enquiries in each EU member state
The core service consists in regular evaluations which we conduct as LegalSource audits. This is why the steps outlined below are similar to the LegalSource certification process. 
| | |
| --- | --- |
| | Service scope: We help you clarify the scope of monitoring services you need. The minimum scope of your LegalSource certificate includes all trade that is covered by the EUTR. Once you have accepted our offer, we assign a Preferred by Nature contact person for your organisation. |
| | Your preparation: You receive an information pack with resources and tools to help you prepare for certification. You set up and implement the free LegalSource Due Diligence System (DDS). If you opt for training, we will equip you with know-how for implementing the DDS at this stage.  |
| | On-site audit: We conduct an on-site visit at your facilities to verify your conformance with the LegalSource Standard. This includes a tour of your facilities, document reviews and staff interviews. The duration of the visit depends on your set-up and certification scope.  |
| | Report: We prepare an evaluation report describing the strengths and weaknesses of your system. It includes structured feedback enabling you to identify and address any EUTR compliance issues. |
| | Certification: Providing the evaluation outcome is positive, we issue a LegalSource certificate. The certificate demonstrates that your due diligence performance has been independently verified and found to be in conformance with the EUTR requirements.  |
Maintaining your certificate
Once you have achieved certification, you need to undergo annual LegalSource audits verifying your continued compliance. This fulfils the EUTR requirements for regular evaluation and helps you ensure that you are on track with meeting your due diligence obligations. Additional audits are only required in special cases. 
Note: EU-recognised MOs are obliged to report significant or repeated failures to properly implement the due diligence system to the local Competent Authority. 
Service scope and conditions
The scope of your service will be clarified during our initial dialogue. The following conditions apply in all cases:  
You must implement the LegalSource Due Diligence System. Our EUTR-compliant system is available for free. As our EUTR monitoring client you are required to use this system as the framework for your own due diligence procedures; however, you may adapt it to suit your reality providing it remains EUTR compliant. 

We perform the regular due diligence evaluations as certification audits. As such, you will earn LegalSource certification and access to the LegalSource claims and off-product logo. The scope of your certificate at minimum needs to include all products and supply chains that are covered by the EUTR.
 Complementary services
The following services can complement the core MO service as and when you find this helpful.
Training can help you tackle initial challenges and prevent human error when implementing the LegalSource Due Diligence System. Consider engaging in our one-day LegalSource Kickstarter Course where participants receive step-by-step instruction on how to use the system's tools and templates. We can also organise customised training or workshops.
On-going support provides access to a LegalSource expert in between the scheduled audits. Your designated expert will be available to assist you whenever you have questions related to the EUTR, for example if you have doubts about the requirements for risk assessment and mitigation.
Supplier auditing in some cases may be the best option or even required to mitigate risk. We can offer to conduct supplier audits on your behalf, however this is not mandatory. If supplier audits are required you can choose to conduct supplier audits yourself, in which case we will only carry out sample checks to verify the quality of your audits.
Our credentials
By engaging with us, you will tap into world-class timber legality expertise. Our experience extends to most business sectors and numerous geographic regions.  
EU recognition. Preferred by Nature is recognised by the European Commission as an EUTR Monitoring Organisation (MO) and is listed on the EU website. In 2013, Preferred by Nature was the first organisation to receive formal EU recognition as an MO operating across all EU Member States. 

Experience. We provide LegalSource services to a growing customer base worldwide, delivered by experts trained as LegalSource auditors. In addition, our FSC services include verification of legal harvesting in over 66 million hectares of forest land and auditing of over 3,500 timber supply chain companies. 

Industry insight. We understand your business. Based on 25 years of service delivery, we are familiar with all production and trade companies along the timber supply chain.

Recognition for our Due Diligence System (DDS). Aligned with international standards and processes for legal timber sourcing, the LegalSource DDS is not only recognised by the EU, it has also formed the framework for developing the DDS that the European Timber Trade Federation (ETTF) shares with its members. 

Broad engagement in timber legality. Beyond our services, we are involved in a number of international initiatives that facilitate legal timber sourcing. 
 
Additional value of engaging with us 
Free due diligence system. 

Our LegalSource Due Diligence System (DDS) is publicly available and free of charge. The billable part of our monitoring services therefore only covers the regular evaluations to check that you are implementing the system correctly.

Learn more about the system and access the LegalSource DDS files

LegalSource certification and access to off-product claims and labels. Our regular monitoring is conducted as LegalSource certification audits. In addition to your certificate, you gain access to using LegalSource trademarks in promotion and sales.

Complementary services. Choose from a 

flexible array of services that help you consolidate your responsible timber sourcing policy or otherwise enhance your sustainability profile.
Three benefits of using an EU-recognised MO
| | |
| --- | --- |
| | Trust. MOs have been carefully evaluated by the European Commission and found competent to deliver an adequate due diligence system and related monitoring services. You do not need to double-check their expertise or the validity and functionality of the system they offer. |
| | System provision. EU Operators are obliged to establish and maintain a due diligence system covering all the EUTR requirements. Instead of inventing your own system, you use the MO's approved system. |
| | Assurance. You will gain enhanced certainty that your due diligence performance meets the EU requirements.  Because MO experts know the ins and outs of the EUTR, you can expect to gain qualified feedback. |
Note:  The main benefit of engaging with an MO is the expert help you gain in navigating the EU requirements. Working with an MO does not exempt you from liability under the EUTR.