Body
Timber testing is a reliable way of obtaining evidence regarding the origin and species content of timber products.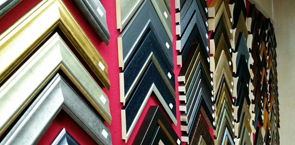 Scientific techniques are increasingly used to reveal which species a product contains and where the wood originates from.  
Timber testing helps you to meet legal obligations related to information and risk management. You can include regular timber testing as a part of your due diligence programme or have high-risk products tested on a one-off basis. 
Select service level
We offer two levels of service. You can always change level whenever your needs change:
1. Our basic service offering helps you identify the appropriate type of test to answer your due diligence questions and the relevant laboratory to use.
2. Our full service encompasses enhanced support to collect suitable samples, arrangement of the testing with our network of laboratories and interpretation of the results of testing within your wider due diligence system, as well as relevant next steps.  
Choose testing technique
We work with three main types of timber testing. Each methodology provides a different type and level of evidence. The best choice of technique depends on the due diligence question which needs to be answered.  The feasibility of using certain techniques may also depend on the availability of reference data for the species of origin. 
Below is an overview of the techniques and the types of information they can provide:
| | |
| --- | --- |
| | Wood Anatomy analysis: Macroscopic or microscopic analysis  can be used to identify species or groups of species. This is a relatively fast and less expensive timber testing method, and it may in many cases suffice to answer your due diligence question. |
| | DNA testing is a precise technique for identifying timber species contained in a timber product. DNA testing can distinguish even between closely related species, In some cases it can help to identify origin, too. |
| | Stable Isotope analysis: This methodology effectively identifies the geographic origin of timber. However, it does not offer any information regarding timber species.  |
Our credentials
EU recognition. We are recognised by the European Commission as an EUTR Monitoring Organisation (MO) and is listed on the EU website. Awarded formal recognition in August 2013, we deliver MO services across all EU Member States.

Experience. We provide LegalSource services to a growing customer base worldwide, delivered by experts trained as LegalSource auditors. In addition, our FSC services include verification of legal harvesting in over 66 million hectares of forest land and auditing of over 3,500 timber supply chain companies. 

Industry insight. We understand your business. Based on 25 years of service delivery, we are familiar with all production and trade companies along the timber supply chain.

Recognition for our Due Diligence System (DDS). Aligned with international standards and processes for legal timber sourcing, the LegalSource DDS is not only recognised by the EU, it has also formed the framework for developing the DDS that the European Timber Trade Federation (ETTF) offers to its members. 

Broad engagement in timber legality. Beyond our services, we are involved in a number of international initiatives that facilitate legal timber sourcing. 
Additional value of engaging with us 
Free due diligence system. Our LegalSource Due Diligence System (DDS) is publicly available and free of charge. You can obtain LegalSource certification based on your implementation of this system.
Learn more and access the LegalSource Due Diligence System
Local presence, global reach. With staff located in over 40 countries across the globe and backed by an extensive global network of experts, we cater to companies worldwide.
Complementary services. Choose from a flexible array of services that help you consolidate your responsible timber sourcing policy or otherwise enhance your sustainability profile.
Three benefits of LegalSource Timber Testing
| | |
| --- | --- |
| | Objective and reliable evidence. Analyses based on reliable techniques and provided by well-reputed laboratories provide you with proof to back up claims for your products. You will receive a scientific analysis report that you can forward to your buyers.  |
| | Effective due diligence. Using timber testing as a part of your due diligence process reduces your risk of being in non-compliance with the EUTR and similar legislation. You can use it on a case-by-case basis or for regular sampling.  |
| | Cost-effective supply chain management. In some cases, timber testing can reduce or eliminate the need for on-site supplier verification. |