EU-recognised Monitoring Organisations (MOs) have been evaluated by the European Commission and found competent to assist EU operators in meeting their key EUTR obligations.
 
Role and obligations of Monitoring Organisations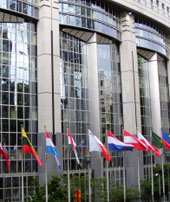 The EU Timber Regulation specifies that EU-recognised MOs are obliged to:
Maintain and provide an EUTR-compliant Due Diligence System to their clients.

 

MOs are required to keep their system updated.
Conduct regular evaluations of their clients' due diligence performance.

 

MOs are also formally obliged to report repeated failures to observe due diligence to the relevant Competent Authority.
The performance of MOs is surveyed by the national Competent Authorities in each country where the MO operates.
Using a Monitoring Organisation 
Engaging with an MO is voluntary. You may set up your own due diligence system and conduct regular evaluations yourself without engaging with an MO.
Enlisting the assistance of an MO does not exempt your company from liability under the EUTR. However, using the services of an MO does help you:
You do not need to develop and maintain your own due diligence system or wonder whether your system meets the letters of the law. You can simply use the system provided by the MO and rest assured that its quality matches the EU's expectations.

Regular MO evaluations provide a good basis for you to ensure your due diligence system is being properly implemented. They help identify areas where you need to take action or establish safer procedures.
See the official list of EU-recognised Monitoring Organisations
We are an EU-recognised Monitoring Organisation. Our monitoring services follow a unique concept involving certification and a free due diligence system. Learn more