Get to grips with the FSC trademarks within a short space of time. Discover all the options for using these prestigious eco-labels.
This course provides a good overview of your options for using the FSC and Rainforest Alliance trademarks.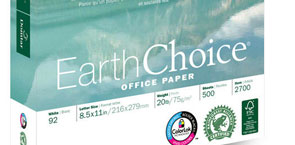 Example of on-product labelling with the FSC and Rainforest Alliance trademarks

Learn how you can use the FSC and Rainforest Alliance trademarks in product labelling and promotion of your company and its certified products. 

Get a good grip on the type of claims and appraisals that are justified in the context of FSC certification.   

Understand the rules pertaining to graphic design, enabling you to create designs and layouts that will be approved the first time you submit a promotional material or product label for approval. 

 
Optimise your marketing efforts
Building trademark user competencies prevents unnecessary hassle, and ensure your work on creative design and promotional campaigns are based on a sound understanding of the rules from the outset. Frustrations naturally occur when trademark requirement violations need to be fixed late in the process, sometimes even turning the whole creative concept around. 
Understanding all the options that exist for using these trademarks and being presented to good examples may even trigger new creative ideas for your product labeling and promotion.
Request a trademark user course
To explore your options or request an FSC Intro Course, please contact us at training@preferredbynature.org