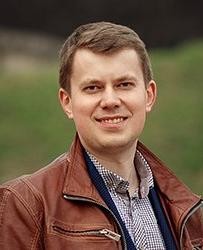 Mikhail Balakir
mbalakir@preferredbynature.org
+375297681059
Mikhail Balakir has comprehensive experience as an FSC Chain of Custody (CoC) and Forest Management (FM) Auditor. In 2017 Mikhail got his qualification as Lead Auditor (FM/CoC).
Thanks to the joint work, our descendants will be able to enjoy the diversity of the natural world.
Mikhail started working with Preferred by Nature as a consultant auditor in June 2016.
He has a PhD degree in Forest Silviculture, Forest Management Planning and Forest Mensuration. Mikhail has also completed the training and successfully passed the exams for FSC Forest Management Lead Auditor and FSC Chain of Custody and Controlled Wood Lead Auditor.
Mikhail joined Preferred by Nature in 2018.
Skills at a glance
FSC FM and FSC CoC auditing

PhD degree awarded in the speciality '06.03.02 Forest Silviculture, Forest Management Planning and Forest Mensuration'

Languages spoken: Belarusian, Russian and English