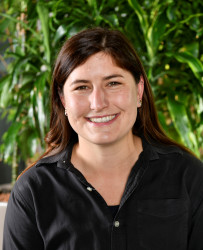 Brittany King
Specialist, Supply Chains
bking@preferredbynature.org
Brittany manages a portfolio of clients in Western US and Canada that works with the FSC/PEFC Chain of Custody, FSC Controlled Wood and FSC Forest Management Standards.
I enjoy working with organisations that aim to balance both sustainable and viable management practices of our forest, land, and natural resources.
Brittany has a background in forestry and conservation sciences, holding a BSc from Faculty of Forestry at UBC. She has work experience in land management, small scale regenerative agriculture and forest management. In the past, she has conducted field work with the federal government and environmental non-profits in the US and with forest consulting companies in Canada. 
She manages a portfolio of Preferred by Nature clients in western US and Canada. Brittany works with organisation's working to find compliance with the Forest Stewardship CouncilTM (FSCTM)/Programme for the Endorsement Forest Certification (PEFC)/Sustainable Forest Initiative (SFI) Chain of Custody standards, FSC Controlled Wood and Forest Management standards, Sustainable Biomass Program (SBP) certificate system, as well as with the Roundtable on Sustainable Palm Oil (RSPO) Chain of Custody standard.
Brittany joined Preferred by Nature in October 2018 and is based in the interior of British Columbia.