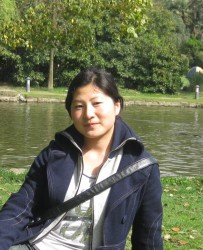 Dongshuang Wang (Echo)
Agriculture Certification Specialist
wangdshuang@preferredbynature.org
008617717559511
1253063959@qq.com
Echo Wang is conducting certification audits and assessments for agriculture certification services in the East Asia Region, including audit scheduling, on-site visits, and report writing. And manage the agriculture certification process for a subset of NEPCon clients and provide customer service, report reviews, quality control.
Our mission is to conserve biodiversity and ensure sustainable livelihoods by transforming land-use practices, business practices, and consumer behaviour. I enjoy working with farms and companies to support sustainable better nature and a better life! We support strategies that contribute to improving farming practices, management systems, and farmer knowledge. 
Echo Wang began her career in the FSC CoC certification in China in March of 2008. And began the career in organic agriculture inspection (organic standards of EU, NOP, JAS, GB) from 2010.  
Echo Wang has studied Sustainable Agriculture Standard and Rules and has successfully completed the Rainforest Alliance Sustainable Agriculture Auditor course assessment and examination. 
Echo Wang joined Preferred by Nature in 2020. 
Skills at a glance
FSC and PEFC Chain of Custody auditing 

PEFC and FSC CoC technical support/expertise  

Organic agriculture inspection (organic standards of EU, NOP, JAS, GB) 
Languages spoken: Chinese and English