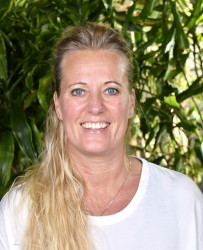 Gitte Juul
gjuul@preferredbynature.org
+ 45 86 18 08 66
+45 31 55 72 48
gjmcudk
Gitte is a FSC and PEFC Chain of Custody Lead Auditor.
I knew Preferred by Nature from my previous work with FSC CoC, and have always had great respect for their expertise and dedication within the area. I believe that certification is the way forward for consumers and companies to promote transparency so users can take the right choice. I am proud now to be a part of Preferred by Nature, which strives for a better and sustainable future for all of us.
Gittes primary area of responsibility is planning and conducting FSC and PEFC Chain of Custody audits in Denmark.
Gitte holds an education as sales assistant and in marketing management.
She has five years of experience in quality control of grain, feed stuff, wood pellets, wood chips, and has been working as FSC CoC auditor.
Gitte passed the "QMS" lead auditor exam in 2011. She passed Preferred by Nature's FSC and FM lead auditor training courses in 2015. Gitte also passed the FSC Trademark and RSPO auditor exams respectively in 2016 and 2017. 
Gitte joined Preferred by Nature in 2015.
Skills at a glance
FSC and PEFC Chain of Custody lead auditing
QMS lead auditor
Experience in quality control
Languages spoken: Danish and English