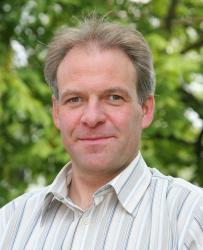 Michael Jakobsen
Regional Director, Western Europe
mjakobsen@preferredbynature.org
+45 2124 3852
michaelkjakobsen
Michael is leading Preferred by Nature's efforts to bring optimal value to our customers.
The global business community is currently undergoing a transformation from cool to caring. At Preferred by Nature, we're privileged to be working with companies at the forefront of this development. My focus is on supporting our clients by ensuring a seamless customer experience from A to Z.
Michael is in charge of optimising our services to provide our clients with an excellent experience. This includes addressing opportunities for providing added value and streamlining our customer service processes.
He is also responsible for Key Account Management and is directly managing several key account clients. A seasoned FSC and PEFC auditor, he is charged with auditing tasks requiring senior experience, including with the most complex parts of the certification systems. Furthermore, he is in charge of sales, marketing and LegalSource services on behalf of Preferred by Nature's office in Aarhus.
A popular public speaker, Michael is frequently seen facilitating or speaking at events, including external conferences and workshops and our own courses and seminars.
Michael holds a Master's degree in Forestry and has passed Preferred by Nature's FSC Expert and LegalSource Expert training courses. Prior to joining Preferred by Nature in 2001, he worked in forestry research and in state forest management.
Skills at a glance
Customer service and relations
Key Account management
Sales and marketing
Timber legality expert
High-level FSC and PEFC certification expertise, including forest management and chain of custody auditing, multi-site certification and report quality assurance.
MSc in Forestry. He is specialised on continuous cover forestry.
Languages spoken: Danish and English.
Countries worked in: Denmark, Bosnia, Germany, Guyana, Norway, Sweden, and the US.