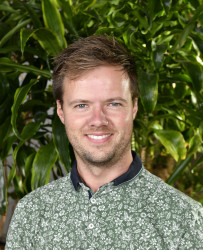 Rasmus Lakmann
rlakmann@preferredbynature.org
+45 31552548
Rasmus' primary area of responsibility is planning and conducting FSC Chain of Custody audits in Denmark.
I enjoy working with companies to ensure their supply chains, and I believe we all have a responsibility to ensure a sustainable future and by working with Preferred by Nature, I hope to make a small contribution to this.
As a Supply Chain Specialist, Rasmus conducts FSC Chain of Custody audits in Denmark. Before joining Preferred by Nature, Rasmus was a Technical Advisor in an international substrate-producing company consulting growers in many regions of the world.
Rasmus holds a MSc in Biology from Aarhus University. He has completed the Preferred by Nature FSC Chain of Custody Expert Course.
Rasmus joined Preferred by Nature in November 2020.
Skills at a glance
FSC Chain of Custody auditing

MSc in Biology

Languages spoken: English and Danish