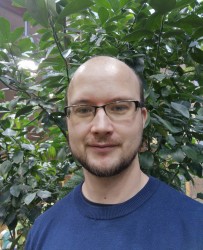 Ingmar Birk
ibirk@preferredbynature.org
+372 5686 4156
Ingmar.Birk
Ingmar's main responsibilities include managing and conducting FSC and PEFC Chain of Custody (CoC) audits in Estonia.
I think sustainability is the only way forward and I would like to be part of the future rather the unnecessary legacy of the past. I believe that Preferred by Nature is heading in the right direction for the benefit of all.
Ingmar has a BSc in Forest Management from the Estonian University of Life Sciences. Before joining Preferred by Nature, he worked in the timber industry as an operator, and as a business-to-business (B2B) sales specialist in a company that specialises in exotic timber products.
Ingmar joined Preferred by Nature in February 2019.
Skills at a glance
Sales experience in the timber trade

Technical knowledge about wood production

BSc in Forest Management

Languages spoken: Estonian and English