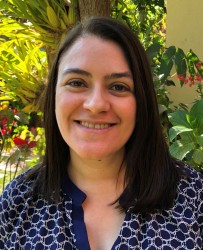 Emina Rossatty
erossatty@preferredbynature.org
+502 55500610
Emina performs a variety of personnel-related administrative duties. She also coordinates and evaluates human resource work activities and provides regional day-to-day HR support across Latin America to maintain an effective and motivated workforce, in compliance with the local labour legislation.
I am not an auditor, scientist or field staff, but I like to think that from my HR role, I also contribute to Preferred by Nature's mission but mostly to our environment's conservation.  I am proud of working for an organization with such an inspiring mission and be able to tell my children that I helped in taking care of our planet.
Emina brings with her over 20 years of experience working in different sectors from education to human resources. Previously, she worked for the timber industry, providing administrative support to a timber commercialisation company.
Prior to joining Preferred by Nature, Emina worked at the Rainforest Alliance in the Human Resources and Administration unit. In that role, she provided HR support to the team in Guatemala, Honduras and Nicaragua. She also provided support to RA headquarters HR unit for matters related to other Latin American countries, as required.
Emina joined Preferred by Nature in 2018.
Skills at a glance
Proficient in Microsoft Office including Excel and PowerPoint.

Languages spoken: Spanish and English