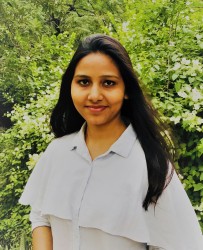 Ankita Kumari
Coordinator, Certification Support
akumari@preferredbynature.org
9818579869
9818579869
Ankita is responsible for ensuring data integrity of Preferred by Nature's certification and verification services as well as project activities data in Preferred by Nature's internal Salesforce database. She also provides support to the legal entity manager and other staff.
As an environmental science student, I have always wanted to take part in the protection of our Earth's ecosystem and its environment. Preferred by Nature has a challenging job to protect the natural environmental that we depend on.
Ankita began her career as a technical assistant in 2015. Prior to joining Preferred by Nature, she worked at Woodcert as a trainee auditor. She studied environmental science at the Central University of South Bihar.
In her free time, she enjoys cooking, reading novels, writing in the diary and learning new cultures.
Ankita joined Preferred by Nature in 2019.
Skills at a glance
FSC and Chain of Custody auditing

MSc in Environmental Science.

Languages spoken: Hindi and English