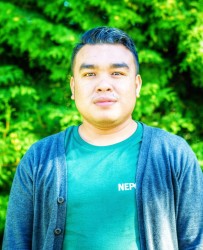 Rahmad Nanda
rnanda@preferredbynature.org
+62 361 472 3499
+62 85274705887
rahmadnanda92
Rahmad is responsible for providing general administrative support.
I enjoy working with an organization with concerns over forestry issues, especially environmental conservation, socio economic, and forestry products. Unsustainable practices will threaten the lives of all beings in the future. Working in forestry is my greatest desire. That is the reason why I join Preferred by Nature.
Rahmad is involved in various administrative duties including preparation of cost proposals and providing support throughout the assessment and audit processes for the execution of FM certification services.
He graduated from Bogor Agricultural University in 2015 with a BSc in Forest Management. Previously, he worked with Forest License Unit, Planning Department in PT, Wirakarya Sakti (Sinarmas Forestry) for two years.
He was involved in developing a short-term strategic plan (RKT)-- to arrange the main target of annual and monthly production for a concession area of 293,812ha (Acacia sp. And Eucalyptus sp.). He also has experience conducting basic Industrial Forest Plantation (HTI) planning.
Rahmad joined Preferred by Nature in 2018.
Skills at a glance
BSc in Forest Management

Experienced in delivering training for basic

Industrial Forest Plantation (HTI) planning.

Languages spoken: Bahasa Indonesia and English