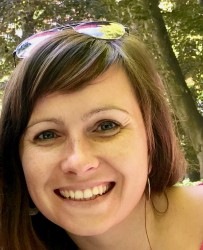 Anne-Kathrin Zschiegner
Senior Specialist, The Long Run
azschiegner@preferredbynature.org
Anne-Kathrin Zschiegner is the Senior Specialist in The Long Run - Preferred by Nature´s programme 
Anne-Kathrin is based in Kenya. She joined programme in 2011. She is passionate about sustainability and dedicated her career to helping businesses embrace responsible practices and become more competitive through innovation and strategic business development.
Anne supports the members of The Long Run on their journey towards continuous improvement through on-site and remote tailor-made technical assistance by sharing information, knowledge and experiences across our membership.
Prior to joining The Long Run, she worked at the University of Exeter Business School, United Kingdom as a Research Associate focusing on climate change mitigation and business innovation. She completed her PhD on leadership on best practice in environmental management in small businesses. She also holds a postgraduate Diploma in Geography, Environmental and Resource Economics, Environmental Protection. 
The Long Run joined Preferred by Nature (formerly NEPCon) in March 2020. By joining forces, The Long Run will accelerate the expansion of nature conservation by the private sector and within the tourism industry.
Skills at a glance
PhD in leadership on best practice in environmental management in small businesses
Postgraduate Diploma in Geography, Environmental and Resources Economics, Environmental Protection 
Language spoken: English