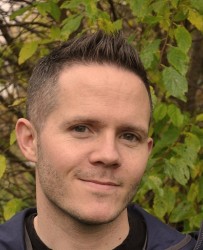 Jakob Nordborg Ryding
jryding@preferredbynature.org
+45 2272 0623
jakob_futtrup
Jakob is the Technical Project Manager of the LIFE Project 'Enabling Effective Implementation and Enforcement of the EU Timber Regulation in 6 Key Timber Importing Countries' which Preferred by Nature is implementing together with 12 EU-based project partners. This project seeks to reduce illegal logging and improve sustainable forest management globally through improved compliance, monitoring and enforcement of the EUTR.
The EU Timber Regulation is an important tool to reduce illegal logging and promote sustainable management of forest ecosystems on a global level. If we want it to function properly though, we need to make sure that the industry operators, as well as relevant authorities, have the necessary capacity, knowledge and tools to implement it well. I'm motivated by the challenge to find practical solutions to facilitate a good implementation of the EUTR.
Jakob is a specialist in Tropical Forest Management, including Forest Certification, Timber Legality, Community Forest Management, and Forest Monitoring. He has 10 years' experience managing development and capacity building projects.
Jakob began his career as a Programme Coordinator for the environmental organisation 'Forests of the World'. In this role, he travelled extensively in Latin America and he managed forest development projects and worked with rural communities as well as with indigenous peoples to promote conservation and sustainable management of tropical forest ecosystems.
He holds an MSc in Sustainable Tropical Forestry from the University of Copenhagen and the Technical University of Dresden.
Jakob joined Preferred by Nature in 2019.
Skills at a glance
Forest Legality

FSC FM, CoC and CW auditing

Community Forest Management

Participatory Forest Monitoring and Remote Sensing

MSc in Sustainable Tropical Forestry

Languages spoken: Danish, English, Spanish & Swedish