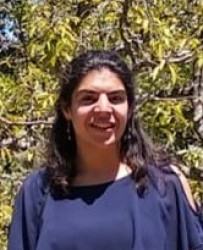 Nomie Butt
Agriculture Supply Chain Specialist
nbutt@preferedbynature.org
As an Agriculture Supply Chain Specialist within the organisation, Nomie conducts certification services. This entails onsite audit fieldwork with a main focus on Rainforest Alliance Sustainable Agriculture services at the supply chain level, in collaboration with national and international auditors.
I enjoy working for Preferred by Nature as it is an internationally oriented organisation with a great focus on the environment, which it supports in multiple ways. This has such a great impact on the planet, which is an aspect that is part of our life and that I would like to contribute to. It is lovely to see that this can be done at a larger scale, with many people involved to achieve this.
In her role in Preferred by Nature, Nomie's tasks will be focused on providing clients with information about certification, the audit process, and guidance on how to understand the certification standards and trademark use.
She also coordinates the execution of audits for clients, ensuring the completion of audits and reviewing and approving reports to support certification decisions. Aside from these tasks, Nomie ensures efficiency, quality control and adherence to Preferred by Nature operational and certification protocols and monitoring and maintains the status of the certificate client portfolio.
Skills at a glance
Nomie's expertise is in Agriculture & International Development, as well as in Plant based medicines & Phytochemistry. Her experience includes:
training, audits and analysing commodity supply chains 
teaching, analytics, science and research.