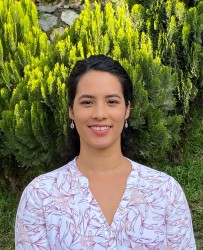 Romina Gandolfo
rgandolfo@preferredbynature.org
+51964385343
romina.gandolfo
Romina is responsible for delivering Preferred by Nature's agriculture services/product with quality, on time and under budget. She also ensures that funds are channeled to the appropriate medium while analysing the lessons learned and supporting clients on the next phase of the service. Aside that, Romina keeps the management updated by periodically reporting on the progress.
I feel very fortunate to be part of a global organisation. Preferred by Nature gives me the opportunity, through my work, to contribute to the development of sustainable agriculture.
Romina manages client portfolios across South America: Perú, Chile, Ecuador. She is responsible for planning and scheduling audits managed by Preferred by Nature.
Romina also coordinates with clients and auditors to plan and conduct audits, prepare budget proposals, invoices, contracts and perform other financial accounting activities. On top of that, she performs administrative tasks, including maintenance of the certification databases in Salesforce.
Romina joined Preferred by Nature in September 2021.
Skills at a glance
Bachelor of Animal Science
Sales management specialist
Customer technical support
Database management
Customer portfolio management
People-oriented, nice, approachable, decisive and purposeful.
Proficient in Spanish and English