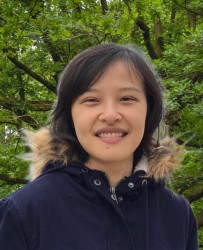 Kobrat Chotruangpraser
kchotruangprasert@preferredbynature.org
Kobrat develops and implements market development activities for Preferred by Nature's suite of services in Thailand. 
As Preferred by Nature's Senior Specialist in Thailand, Kobrat identifies opportunities to increase the organisation's impact with new services and markets. She also tracks and analyses regional market trends to support Preferred by Nature's adaptability in this market. 
Aside from these, Kobrat supports marketing and communications initiatives along with partners and stakeholder relationship management. 
Skills at a glance
Over a decade working with ISEAL and non ISEAL voluntary sustainability schemes (RSPO, MSC, ASC, FSC, GPSNR, AWS)
Experienced in supporting technical work (standards interpretation & adaptation, assurance programme, accreditation back office, coordinating with stakeholders in the working group
Market development expertise