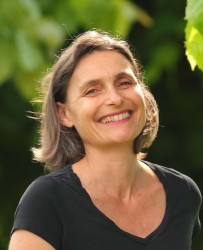 Delphine Malleret King
dking@preferredbynature.org
Delphine joined The Long Run in 2014, supporting the development of a Technical Assistance Facility of the organisation. She took on the role as Director in June 2016. She is based in the United Kingdom. 
Delphine has more than 20 years of experience as a socio-economist and professional conservationist. She worked as a consultant all across Africa, for international, national and local non-governmental organisations specialising in natural resource management, marine and terrestrial conservation, community engagement and socio-economic impact monitoring for local, national and international organisations. Her first passion was marine conservation, soon to be extended to arid lands and any other areas where engagement of communities is paramount to maintain ecosystem functions. She loves a challenge, doesn't mind chaos as long as there is a calm space for a coffee and chocolate at lunchtime.
She holds a degree in Economics-Development Studies, a Masters of Science in Sea Use Law, Economics and Policymaking, Coastal Management, a Masters in Agricultural Development, and a PhD focused on socio-economic impacts of marine protected areas. 
Skills at a glance
Degree in Economics-Development Studies
Masters of Science in Sea Use Law, Economics and Policymaking, Coastal Management
Masters in Agricultural Development
PhD on socio-economic impacts of marine protected areas
Language spoken: English