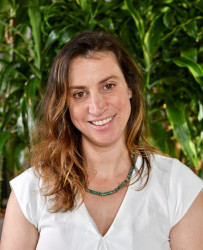 Rachel Richmond
RRichmond@preferredbynature.org
Rachel provides support and directly oversees a team of eight Supply Chain, Coordinators and Supply Chain, Assistants. Collectively, we monitor a large portfolio of simple-scope FSC CoC clients in the United States and Canada. Rachel provides auditing services and technical reviews for FSC COC and SAN COC clients. Rachel also monitors a small portfolio of high visibility FSC COC clients.
I enjoy learning about and communicating with various timber products and agricultural companies. I am committed to corporate social responsibility practices and enjoy auditing to standards that reinforce legal, safe, and environmentally friendly supply chains. I would like to work with our global team and partners to drive sustainable practices around the world. 
Rachel serves as a Technical Expert and Lead Auditor to the FSC CoC and CW standards. She has also conducted assurance and verification projects for multinational companies.  
Rachel received a Bachelor of Arts degree from the University of Washington in 2011, and then a Masters of Public Administration from the University of Washington, Evans School of Public Policy and Governance in 2014.  
Prior to working as an FSC auditor, Rachel worked as an environmental educator in Seattle, WA; working with secondary schools to start environmental clubs and provide environmental science curriculum. Rachel completed an internship within her Graduate School Program in Geneva, Switzerland, that aimed at starting a verifiable standard for sustainable land use. Rachel joined RA-Cert in July 2014.
Rachel joined Preferred by Nature in 2018.  
Skills at a glance
FSC

CoC

and CW Auditing

 

FSC

CoC

and CW Technical Support

 

SAN

CoC

Auditing

 

Assurance and Verification Auditing

 

Bachelor of Arts in Environmental Studies,

Masters of Public

A

dministration

(MPA)

 

Languages spoken:

English