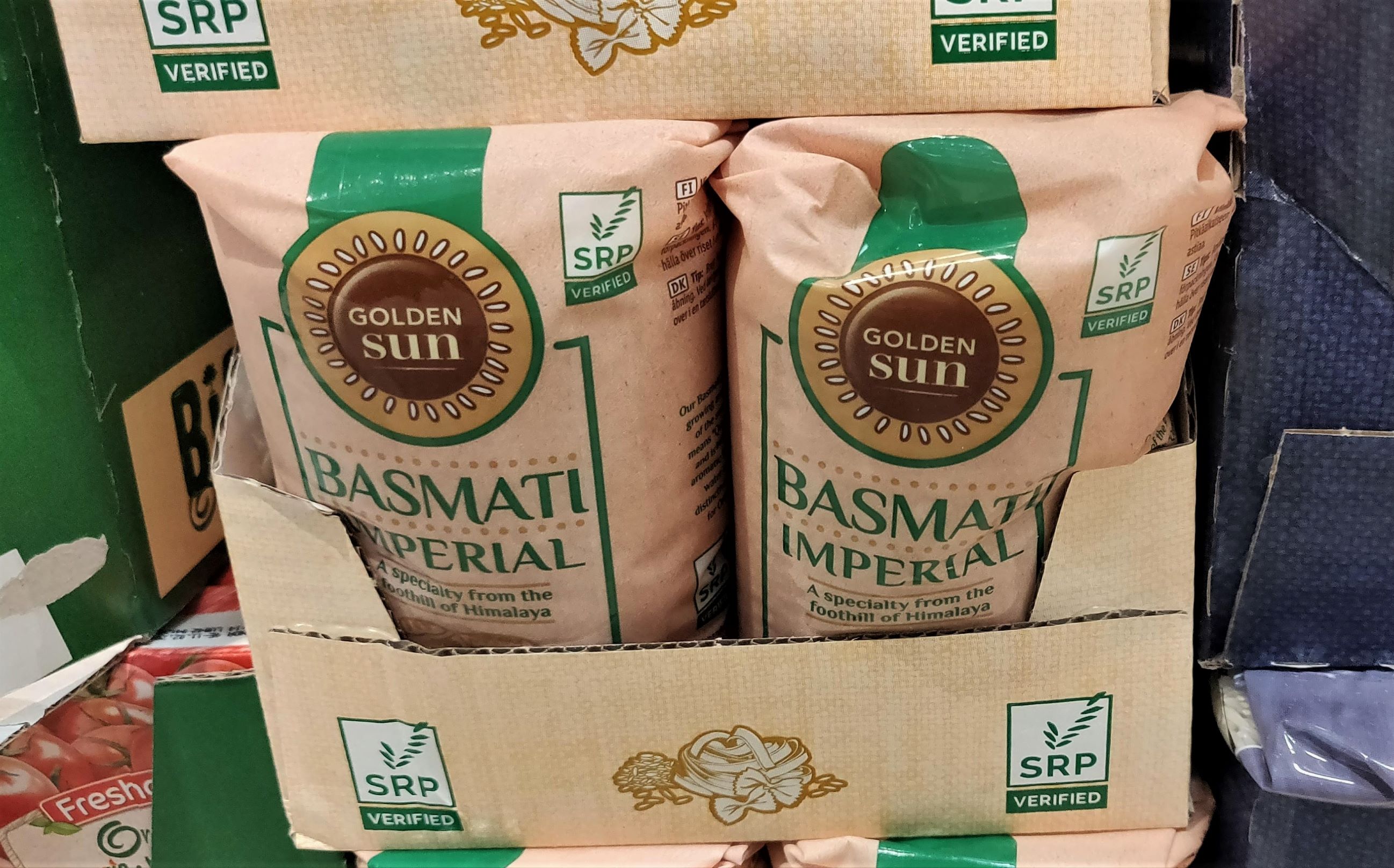 Two years since the inception of the Sustainable Rice Platform (SRP) Assurance Scheme, 10 countries now are offering SRP-Verified rice products on their supermarket shelves. Two brands are already carrying the SRP label on-pack and the market is waiting for two other new retail brands that are almost ready to launch their SRP products. Preferred by Nature reflects on the journey with SRP so far.
A staple food for 3.5 billion people worldwide, 140 million family farmers growing rice, 1.5 billion people rely on it as their main source of employment and income, a fifth of the total calories humanity consumes – these are just some of the numbers to show why rice is a key crop for the world food system.
Despite being a cause of greenhouse gas emissions and a significant consumer of freshwater globally, rice is also a victim of climate change. Following the harvest, rice straws are typically burned in paddy fields, polluting the air and harming the health of millions of people.
Eating less rice obviously is not the solution. As stated by the SRP, the global demand of rice is expected to increase by 25% by 2050 as the world's population grows. It is about finding the way to produce rice more productively with less environmental and climate impacts. 
Preferred by Nature, therefore, works with the rice sector to improve smallholder rice producers' livelihoods and food security, as well as to support the goals of reducing the global climate impact of rice production. 
In 2020, Preferred by Nature joined the Sustainable Rice Platform (SRP), a UN-backed system that has a specific goal of reducing greenhouse gas emissions in rice fields. With SRP intervention, smallholder farmers may benefit socially and financially from best proven cultivation techniques when they use less fertiliser, drain water better and can save money invested in this crop in many ways.
Preferred by Nature was recognised as a verification body for farms under the SRP Standards and Assurance Scheme for the first time in the world in September 2020. The scheme, which is run by GLOBALG.A.P., is open to rice farmers that want to embrace sustainable farming methods and seek to have their rice products labelled as "SRP-Verified." SRP works to expand the world's supply of rice, enhance the lives of rice farmers and reduce the negative effects of rice cultivation on the environment.
"Based on the SRP Standard for Sustainable Rice Cultivation, the world's first voluntary sustainability standard for rice, the SRP Assurance Scheme offers supply chain actors a robust, cost-effective and transparent path to verify and communicate sustainable procurement," said Dr Wyn Ellis, Executive Director at Sustainable Rice Platform.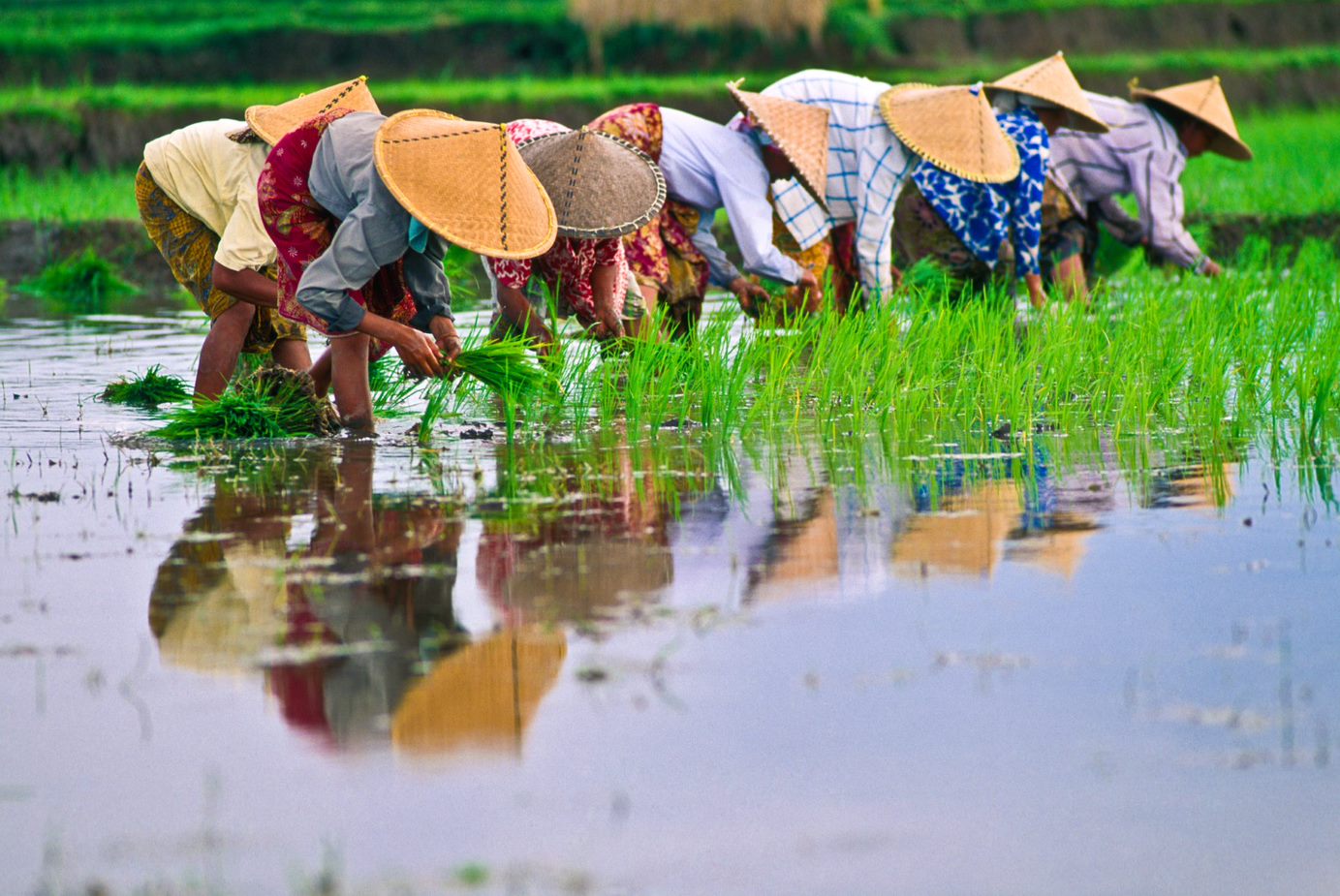 The SRP Assurance Scheme is the world's first and only dedicated rice sustainability management system that defines rules for proving compliance with the SRP Standard for Sustainable Rice Cultivation. The system offers rice industry actors reliable, low-cost ways to check and speak credibly about sustainability claims while giving smart consumers a way to make a difference.
The uptake of the SRP standards 
In December 2020, Preferred by Nature conducted one of the world's first field verification audits in India. This first round of SRP verification covered 1,045 farmers, and as a result, they adopted new wetting techniques, cut back on pesticide use and stopped burning rice straws.
"Two years after the launch of the scheme, sustainability is an increasingly important market driver. Consumers can today choose SRP-Verified rice in over ten countries in Europe, and we anticipate strong growth driven by top brands and retailers," added Dr Wyn. 
"The SRP standards and scheme are extremely structured and adaptive for smallholder farmers and producers. It helps them in better understanding their farm needs and implementing sustainable agricultural techniques to increase their farm's productivity and output," said Trusti Y Widiastuti, Agriculture Regional Manager, Asia Pacific & Deputy Director, Agriculture at Preferred by Nature.
Preferred by Nature also uses our SRP Chain of Custody Standard in conjunction with the SRP Standard, Assurance Scheme and Performance Indicators to enable market actors to make verifiable sustainability claims for rice produced using proven, climate‐smart, sustainable best practices.
On this second anniversary of the SRP Assurance Scheme, Preferred by Nature would like to take this moment to congratulate SRP and its over 100 members.
Besides being a certification body, Preferred by Nature conducts training for auditors, in-house trainers, data collectors, and external organisations on SRP Standard and Performance Indicators and Assurance Schemes. Not limited to this, the training course is open to other stakeholders, who are working in the rice sector and keen on learning more about SRP. With more than 25 years of experience, knowledge and skills, Preferred by Nature helps and contributes to SRP's mission of making the rice sector more sustainable. 
"We at Preferred by Nature encourage farmers, producers and other stakeholders to join us to transform the global rice sector. Together, we can enhance the lives of small rice farmers, safeguard the environment and provide customers with healthy rice that is sustainable," added Trusti.