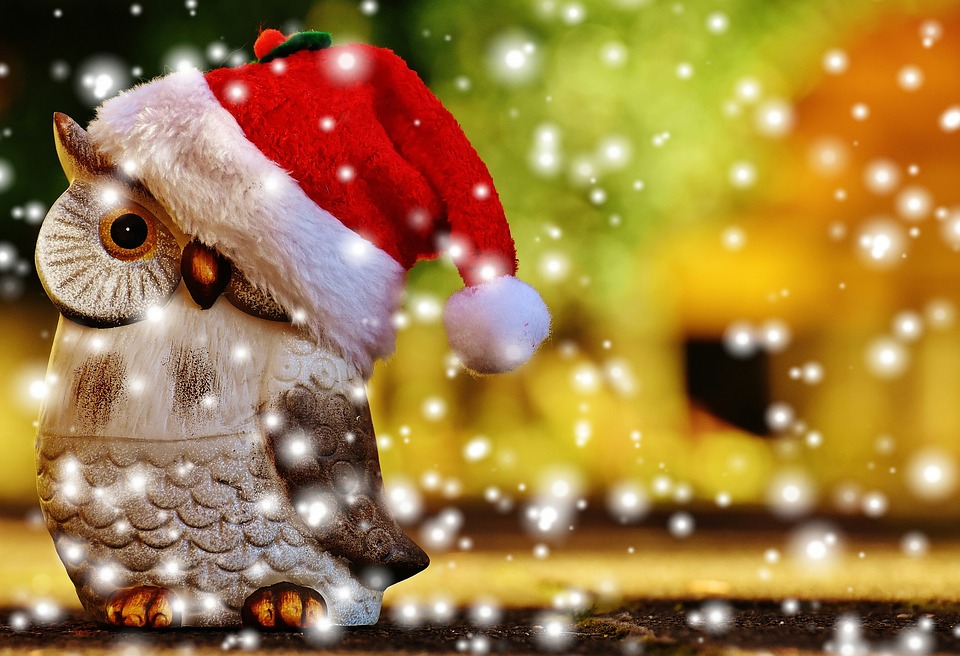 You no longer have to compromise between finding a great present at a reasonable price and doing what's good for the planet.
The array of forest-friendly options is truly amazing, whether you're looking for beauty products, household items, toys, or just a nice Christmas card. Here are a few ideas for starters:
Skincare: Alba Botanica (United States)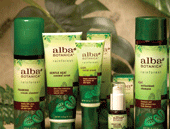 Pamper yourself or a loved one with a variety of Alba Botanica skin and hair care products sustainably sourced from the rainforest. Alba's Rainforest line of products is made with FSC/Rainforest Alliance certified Andiroba and Brazil Nut Oils. Your purchase supports Alba Botanica's ongoing commitment to rainforest education and sustainability through the Amazon Center for Environmental Education and Research (ACEER).

Home decoration and family fun:  Ethical Superstore (UK) currently has 60  FSC certified items for sale online. Most are suitable as Christmas gifts. Here's a small sample (in case you wonder- the ball is made from FSC certified rubber!):                          
Culinary: Epicurean (United States)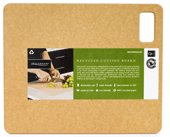 Epicurean's stylish line of FSC certified cutting boards and kitchen accessories make the ideal gift for that budding chef that has everything. Epicurean's cutting boards are made from a composite paper product made either with FSC-certified or post-consumer recycled paper. It is also a natural low-emission product and Greenguard certified for indoor use. Available online and in over 6,000 stores worldwide. Epicurean holds FSC certification issued by the Rainforest Alliance.
Books: Rainforest-Safe Kids' Books buying guide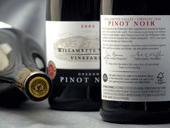 Confused about which books to purchase for a child this Holiday Season? Rainforest Action Network's new Rainforest-Safe Kids' Books buying guide ranks eleven of the largest US children's book publishers for their commitments to protect Indonesia's rainforests and the environment. 
One of the publishers scoring high on the ethical scale for its ambitious paper sourcing policy is Scholastic. Scholastic made history in 2007 when it made the largest purchase of FSC-certified paper ever for the printing of a single book title - the first U.S. printing of the seventh and last Harry Potter book, "The Deathly Hallows".
Wine:  Willamette Valley Vineyards (Oregon, USA)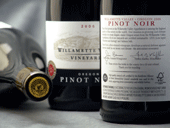 Always a crowd pleaser and a gift that is a sure to appeal to the wine connoisseur and environmentalist alike:Willamette Valley Vineyards is FSC-certified by the Rainforest Alliance and was among the first to use wine stoppers made entirely from FSC certified cork. Choose from their vast selection of award-winning wines starting at $16 and for the real wine aficionado in the family consider a membership to The Grand Cru Wine Club offering a selection of rare, cellared red wines. If you are a UK shopper, you may also look for the FSC logo on wine for sale at Sainsbury's, which has vowed to become the largest user of FSC-certified cork in the world by early 2011.
Garden Tools: Rona (Canada)

FSC certified garden tools are the perfect gift for the do-it yourself type that enjoys working in their garden or yard. In Canada, you can get a nice selection at Rona which recently obtained FSC/Rainforest Alliance chain of custody certification covering ten stores and three distribution centres.   
FSC certified garden tools are available in European DIY stores as well, including for example B&Q. 
Cards & Gift Wrap: Positively Green (Seattle, US)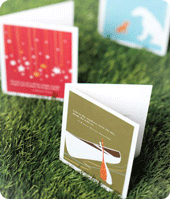 Sometimes a great greeting card is all it takes to show your appreciation during the Holidays. FSC-certified greeting cards and wrapping papers from Compendium Inc's Positively Green line have won numerous accolades including the "Academy Awards" of Greeting Cards - the 2009 International Greeting Card Association's "Card of the Year" LOUIE Award. 
In addition to its wonderful design and uplifting messages the Positively Green line is printed on FSC-certified, 100% post consumer recycled fiber using soy ink at a printing facility that runs on renewable energy. The back of each card features a helpful Green Tip for protecting the planet. 
If that's not enough reason to purchase these cards, 10% of the profits go to conservation and environmental non-profits!
The list is virtually endless  - check for yourself online and in your neighborhood. And why not top off your responsible Christmas gift purchase with a certified Christmas tree?