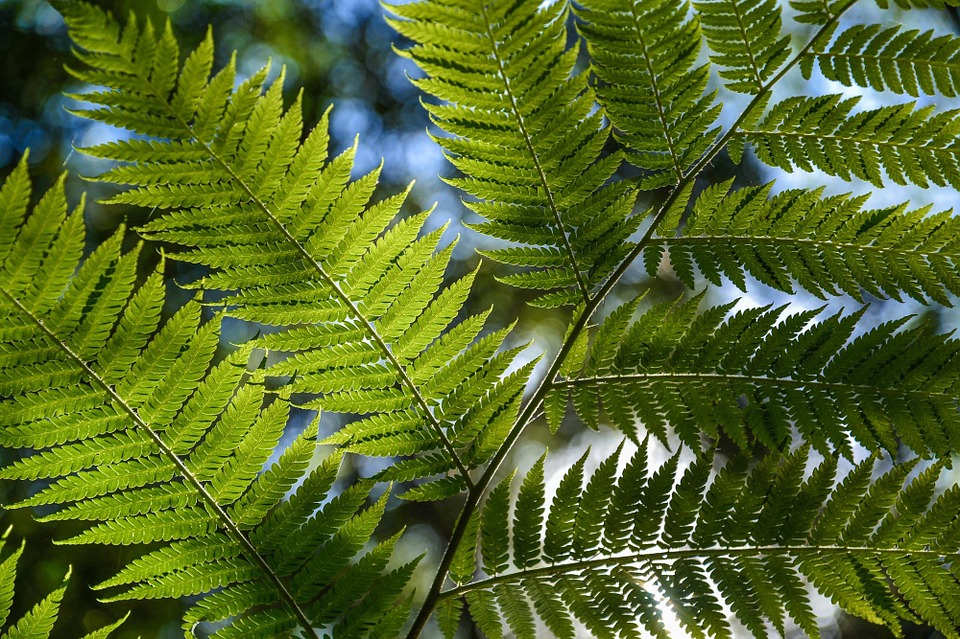 Forest and wood industry certification is growing around the world, and so is the interest in the market for certified wood products and its development.
However, you need to know where to look to find current data on certified areas and number of certificates issued. This article provides guidance for those seeking updated information about the current status of FSC and PEFC certification, respectively.
FSC certificates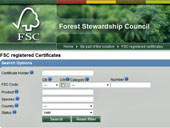 For FSC certificates, you can find the correct figures via the database search function at www.fsc-info.org. By choosing 'FM' or 'CoC' you can get figures for forest operations and companies, respectively. You can choose to search for certificates issued in all countries or limit the search to a specific country.  

Obtaining figures this way is relatively time-consuming, especially if you want to find data on certified forest areas. Fortunately, FSC is now resuming  its previous practice of providing monthly updates of key figures for certified forest areas and certificate numbers,  as well as quarterly overviews of the distribution of FSC certified area by country, forest type, biome, and forest ownership.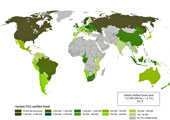 The monthly updates are available at www.fsc.org, and are provided in FSC's weekly and monthly news. The quarterly updates are available at the FSC Facts & Figures page.  

Meanwhile, FSC-Denmark is producing maps showing FSC-certified forest area and number of CoC certifcates globally and per country. The maps are only produced on a quarterly basis, but they are really user-friendly, and a good source of fast information. The maps also feature development trends.
View the maps and info produced by FSC-Denmark 
PEFC certificates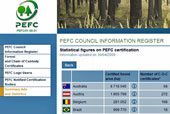 PEFC provides useful overviews in table format with country-by-country and global figures at the PEFC Council Global Statistics webpage. This data is updated on a regular basis.
The page provides figures on PEFC certified areas as well as the number of PEFC chain of custody certicates.
However, the figures available at the Global Statistics webpage should not be confused with those you get when using the PEFC search function, for example to search for CoC certificates within a certain country. The figures you get from searching are generally higher than the number of certificates. This is because the search function lists all certified companies including those covered by a multi-site certificate, so the same certificate is listed multiple times.
 
Current global figures
We have used the data sources mentioned above to find the current  figures for the certified forest areas and number of chain of custody certificates globally:
Current figuresFSCPEFC
Global certified forest area (million hectares)113 211
Global number of chain of custody certificates13,3855,108
Data on FSC-certified forest area were provided by FSC Denmark in April 2009. Data on FSC CoC certificates are from www.fsc-info.org on 18 May 2009. PEFC data  were taken from the PEFC Council Global Stastistics, updated 30 April 2009. 
Interpretation of the figures
When using the figures, there are several points that should be kept in mind. First of all, since some forests and companies hold dual certification, you cannot simply add the PEFC and FSC figures  to get the global certified forest area or number of CoC certificates issued under both systems. 
Secondly, if you are comparing forest areas certified under each system, it is important to note that the systems operate in quite different ways. PEFC is an umbrella organisation that recognizes national schemes, while FSC is a global organisation that provides a single international framework for all certificates.
This is why both systems may justifiably claim to be the largest in terms of certified forest area:  PEFC may rightfully claim that it is the largest scheme based on the area covered by all PEFC-endorsed schemes; on the other hand, FSC may claim that it is the largest single certification scheme.