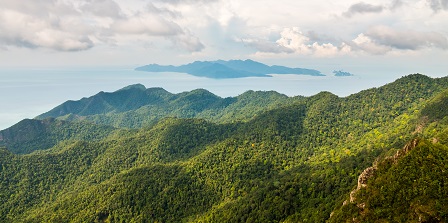 The results of the project "Certification of Forest Contractors (CeFCo) in five European countries were unveiled in February 2012. Around 80 forest managers, contractors, and auditors joined industry and NGO representatives at the Portugal event to signal strong cross-sector support for the project.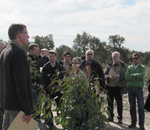 "The CeFCo project has shown that certification is a realistic option for contractors across Europe, and we are now focusing on building the market for this new service.It is critical more certified contractors are out there to build recognition and demand for this service among forest owners," said Jan Feil, Marketing and Innovations Manager at NEPCon.
Unlocking Europe's potential
The demand for certified paper and timber products is soaring among the private and public sector alike, outstripping supply – in spite of today's economic climate. As stewards of over half of Europe's forestlands, smallholders represent a critical source of forest products. Yet globally, just 15% of FSC forest management certificates are held by smallholders, representing only 4% of FSC certified forest area.
"Big forest management enterprises are already certified. To fill the growing gap between the supply and demand of certified timber, forest certification standards need to be further adapted and simplified to increase the flow of certified fiber from small forest owners who collectively manage vast areas in Europe," said Pedro Filipe Silva, Product Manager of grupo Portucel Soporcel, one of Europe's largest pulp and paper producers.
Discouraging smallholders from engaging in certification are technical and financial challenges due to their small volumes, infrequent harvests, or general lack of knowledge about certification. At the same time, contractors – who are an intrinsic part of European forestry – are becoming gradually more important in the sustainability arena as their role evolves.
 
Contractors can differentiate themselves
"Contractors increasingly are turning their business models from pure logging enterprises to operations managers, placing a higher onus for them to fulfill overall sustainability criteria," explains Edgar Kastenholz, Secretary General of the European Network of Forest Entrepreneurs (ENFE). However, high demands related to certification, such as trawling through excessive paperwork, can be a barrier for contractors. Mr. Kastenholz continues, "But earning a certificate that demonstrates good practice is good for business. It helps to differentiate them in the market."
A check-list developed under the CeFCo project specifically for contractors identifies indicators of responsible practices in forestry operations from credible sustainability schemes – including FSC and PEFC. Successful compliance is independently verified and results in a certificate, such as the Rainforest Alliance SmartLogging certificate.
 
Forest managers, is your contractor certified?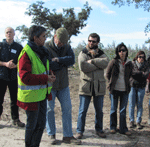 Forest owners are ultimately responsible for ensuring forestry operations on their land meet all certification standards. Mr. Feil explains how certified contractors can make a difference to smallholders, "Working with certified contractors who really know how to implement harvesting and other forest activities in accordance with certification standards will make the certification process less burdensome for smallholders. Our experience working in this area supports this."
FSC is also considering a policy to allow landowners working with certified contractors to use their contractor's certificate as proof of compliance with some of the forest management certification standards. The aim would be for this to help smallholders overcome some of the financial and procedural barriers to certification.
At the event, FSC presented a discussion paper on a potential "Policy on Forestry Contractor Certification", that facilitated constructive feedback among participants on several scenarios under which contractors could participate in its system.
The three new potential scenarios are:
FSC allows contractors to join forest management group certificates under its existing Group Certification option
FSC accepts contractor certification systems developed by others, such as the Swedish Green Drivers License
FSC develops its own forestry contractor certificate.
"We still need further field evidence from Europe and other parts of the world of the value certified contractors could bring to forest owners," said Dr. Shoana Humphries, Social Policy Manager at the FSC International Center.
FSC certified contractors?
Further field tests are planned in Spain, Bulgaria, Sweden and potentially Denmark, to assess the value contractors could bring to smallholders. Should there be sufficient evidence of the benefits to forest owners, FSC will begin drafting a policy for contractor certification. This will take a minimum of 16 months to pass through its transparent, multi-stakeholder consultation process.
"It is reassuring to hear the value that both contractors and smallholders have voiced in support of this process, and we are motivated to follow it through," said Dr. Humphries.
If you would like to take part in these field tests or learn more about the project, please contact the project team.
About the project
The CeFCo Project is a joint initiative of Forest Stewardship Council (FSC), European Network of Forest Entrepreneurs (ENFE) and NEPCon. Launched in 2009, the project aims to develop an innovative concept to certify forestry contractors that would allow forest owners to reduce the costs and work load of becoming certified. Ultimately, the goal is to boost certification among small forest operations. The Project is co-financed by the European Union within the CIP Eco-Innovation Initiative of the Competitiveness and Innovation Framework Programme (CIP), with matched funding from NEPCon, ENFE, and FSC.