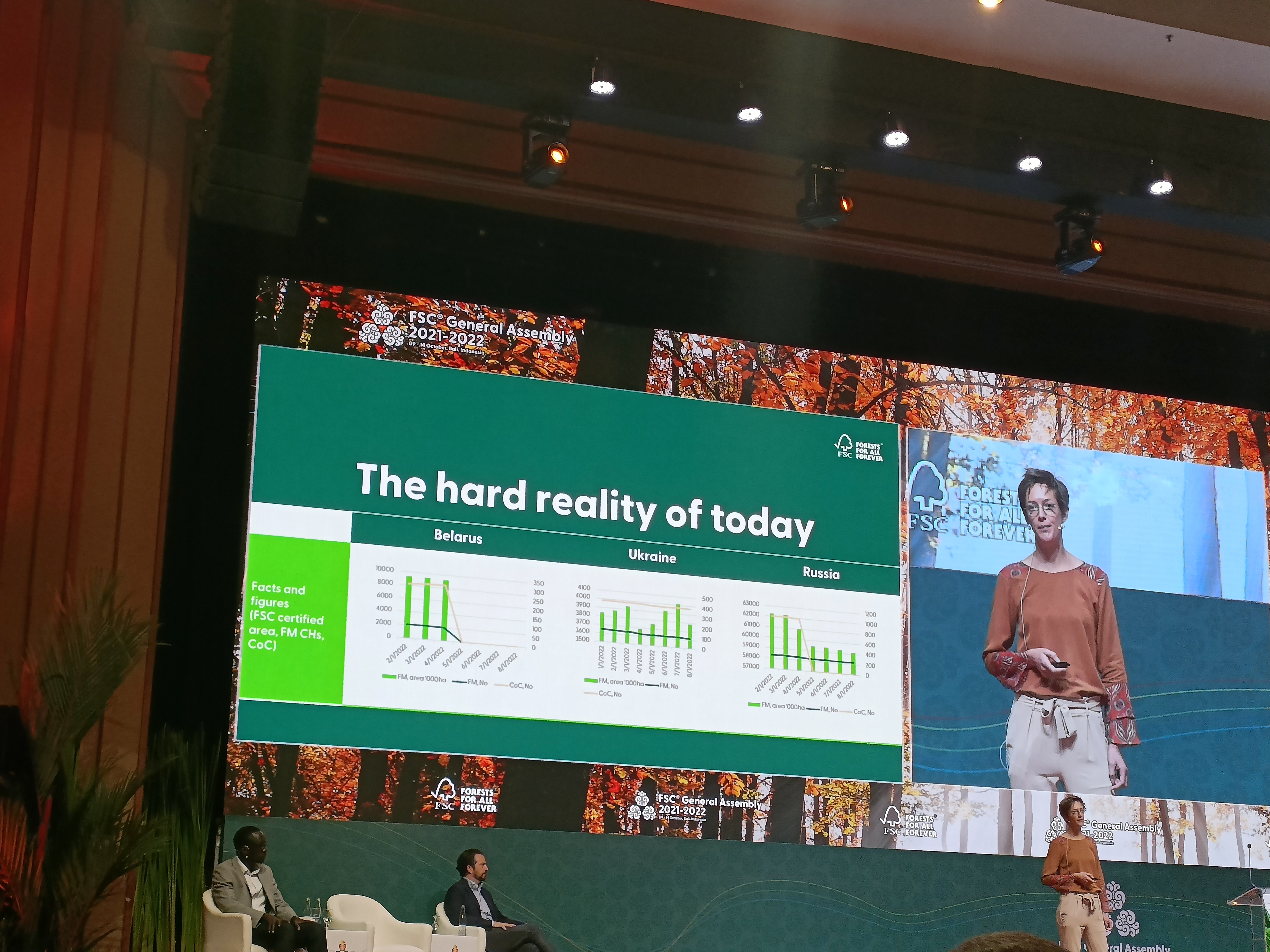 Nearly thirty years after its inception, the Forest Stewardship Council (FSC) has marked its name in around 100 countries across the world. 
From Africa, all the way to the Asia Pacific, FSC has been making significant impacts on the ground. 
Africa
Africa is the second largest continent in the world. Here, 850,000km2 of land is covered by national parks. Two-thirds of the forest land is dedicated conservation areas with vibrant wildlife and biodiversity. However, between the years 2015 to 2020, 4.5 million hectares of forest land were lost annually. Most of this loss has been contributed by human actions to sustain livelihoods. 
FSC certification in this region began in South Africa in 1997. Since then,  nearly 10 million hectares of forest land have obtained FSC certification– and a total of 336 FSC Chain of Custody certificates have been issued.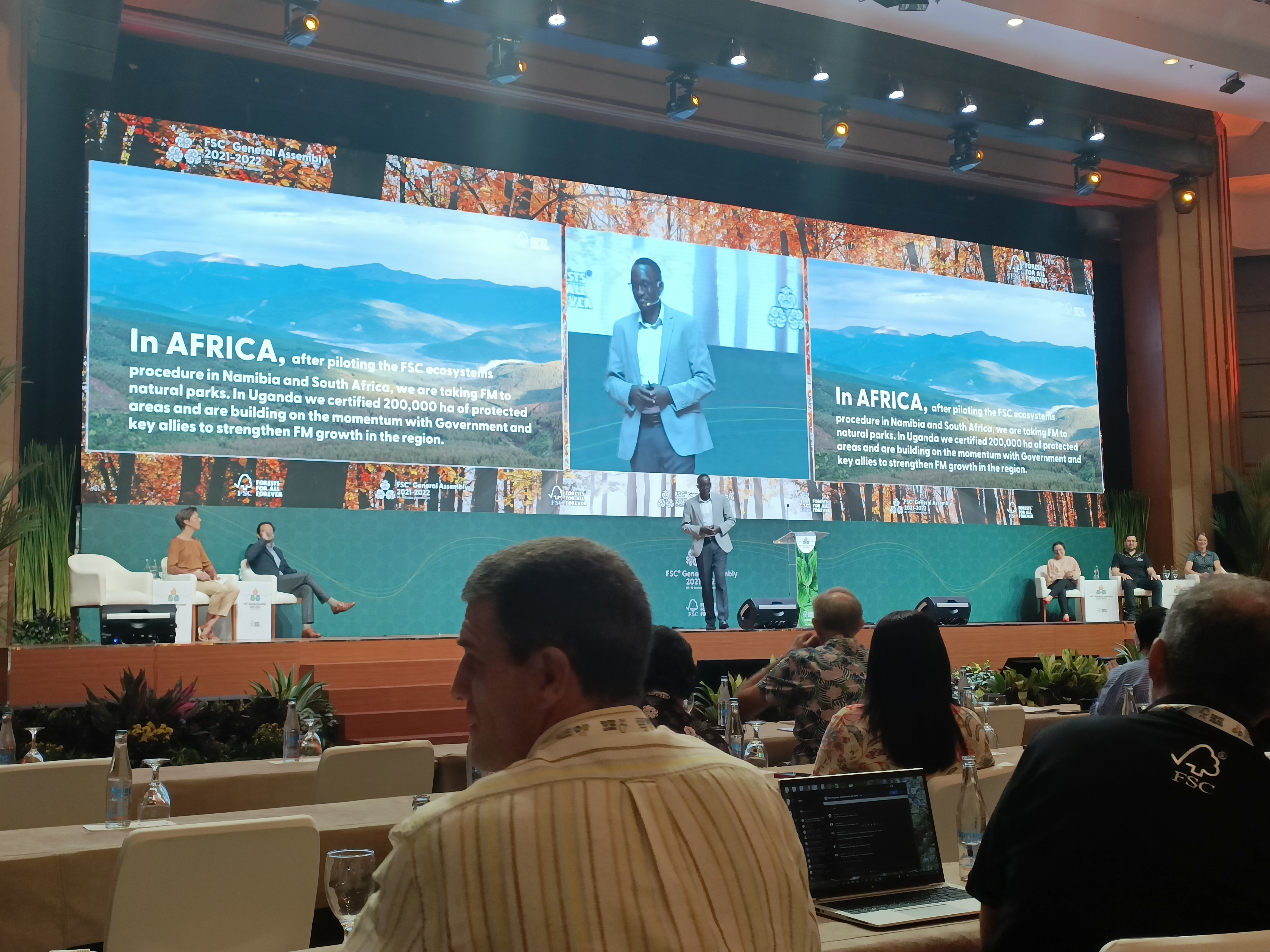 Peter O. Alele, Regional Director of FSC Africa, shared that for the organisation to achieve impact at scale within the region, "a combination of innovation and bold actions are needed." He explained that, as of now, 750 million hectares have been earmarked for restoration by 2030. 
Europe
Looking at the perspective of market demand, Europe is deemed a powerhouse of FSC. In Portugal and Spain, smallholders have been actively engaging in FSC activities, following a better understanding of the improved FSC Forest Management standard. Several activities were organised to engage with community and family forests. These learnings are now being replicated in many other countries such as Finland, Sweden, Norway, Czech Republic, Estonia, Latvia and Lithuania. 
Anna Ylä-Anttila, Director of FSC Finland, explained, "There are two global collaborative projects, starting from Europe but extending across the globe. One of them is on the FPIC (Free, Prior and Informed Consent) focusing on the rights of the Indigenous Peoples, traditional peoples and local communities."
Anna added that the other collaborative project FSC has going on at the moment is the largest-ever strategic funding project on fashion. Currently, 25% of fibres are FSC-certified. However, with the five times increase in demand for sustainable fashion being observed now, there is a clear need for fibres and materials to be certified against the FSC standard. 
Aside from that, FSC is also working with EU policymakers to form European policy in relation to responsible forest management. Some ways include incorporating FSC into the EU Green Deal for deforestation-free products and strategic work plans connected to the FPIC implementation.  
Commonwealth of Independent States (CIS)
The Russian invasion of Ukraine has shaken the world. Despite the unusual circumstances, FSC has continued to uphold its shared values, protect its credibility and maintain its standards. 
"We have a robust normative framework that allows for adjusting to such circumstances. FSC is not giving in to the pressure of taking sides – but standing firm on the values of standing together and not giving up on the forest," explained Lieske van Santen, Global Network Director of FSC International. 
Lieske also shared the statistics on the FSC-certified area as well as the Forest Management and Chain of Custody Certificate Holders across Russia, Ukraine and Belarus. Figures reveal that there has been a significant drop since January 2022, in line with the start of the conflict in Ukraine. 
In the case of Belarus, the country used to be 100% FSC-certified. However, due to the nation's violent regime, it has been difficult for FSC to uphold its standard. This has led to the organisation ceasing all operations in Belarus. Meanwhile, in Russia, all trade in FSC-certified timber has been stopped. As a result, 15 million hectares are now lost. Having said that, Lieske stressed that "this is not a hectares game; this is a value game."
Latin America
The Latin American region has the highest customer satisfaction rate, as revealed in a survey conducted by FSC. Here, the focus is on forest and people, stressed Bruno Rath, Regional Director of FSC Latin America.
"We work with local communities, smallholders and Indigenous Peoples to strengthen FSC in the region and protect native forests and their biodiversity," explained Bruno.
The first Chain of Custody certification in Brazil was obtained by a cooperative that exports and markets wood. FSC supports them by finding better markets to add value to their efforts. Bruno added that the FSC's global strategy is to bring companies together and integrate them into the FSC system. Currently, they have certified 137,000 hectares, involving over 2,000 families, using FSC's Continuous Improvement Procedure. 
North America
The North American market is one of the key markets for FSC. The region holds 63 million hectares of forests certified against the FSC Forest Management standard – representing 1/3 of the total land base for the global organisation. 
Numerous potentials exist in North America for market expansion, ecosystem services and forest management. FSC is the most trusted forest certification in the region, yet perceptions of its high costs to supply chain companies are limiting its scope. Derik Frederiksen, President of FSC US, shared, "FSC North America is working hard to address burdens while increasing positive benefits for forest managers, wildlife, communities and Indigenous Peoples."
As for Canada, Derik explained that the country has recently integrated FPIC into the national standard, and this is quickly becoming the go-to standard in the nation. In fact, four traditional tribes are now FSC-certified.
Derik added that there is an urgent need to invest more in climate and ecosystem services. Although the area of certified forests has been decreasing over the past 12 years, ecosystem services have increased. "We need to find ways to incorporate this into the FSC system," said Derik. 
Asia Pacific 
In the Asia Pacific scene, China has been spearheading growth, with 30% of Chain of Custody certifications in the country. This is just one of the reasons why the Asia Pacific has been dubbed the world's fastest-growing region.
"Promotional license holders have seen a 28% year-on-year growth. This indicates FSC's relevance in growing within the local market. FSC is the most trusted brand for sustainable forest management solutions. We are growing our presence by getting our standard in place – despite the existing challenges," said Cindy Cheng, Regional Director of FSC Asia-Pacific.
Diving deeper, Cindy shared that FSC Asia-Pacific's primary focus now is the expansion of the regional Forest Stewardship Standard. Thailand's national Forest Stewardship Standard is projected to be released next year. Other countries with a national Forest Stewardship Standard in the pipeline include Indonesia, India and Vietnam. 
As these countries are made up of a majority of smallholders, the standard has been tailored for smallholders to encourage their participation in the FSC system. Cindy also shared that FSC will partner with Indigenous Peoples on forest management and ecosystem services procedure in Australia.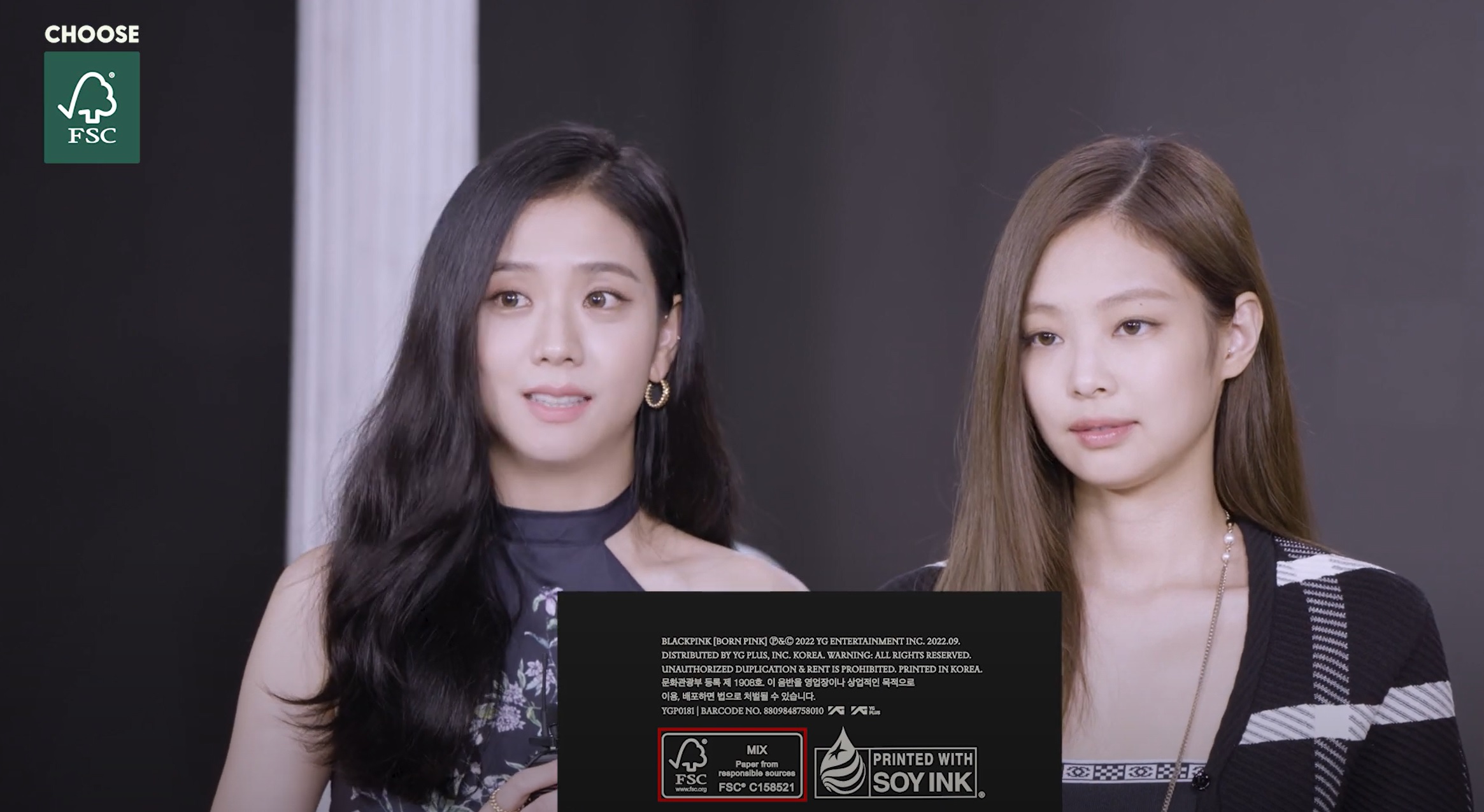 With its sights set on the future, FSC has been working on several initiatives to build more awareness among the younger generations across the Asia Pacific. So far, the organisation has partnered with South Korean girl group BLACKPINK – their new album uses packaging made from FSC-certified paper. Meanwhile, in Japan, FSC has organised a competition as part of its school children's outreach programme where the winners will be named ambassadors of FSC. 
Preferred by Nature has been working alongside FSC as a certification body since 2014. Our work with the FSC system extends far beyond auditing. With our expertise in conducting 5,000+ audits annually around the world, we are actively engaged with the scheme for ongoing improvements and to increase the credibility and impact on the ground. To date, we have certified over 80 million hectares of forests against international sustainability standards, including the FSC standard. Learn how we can support you here.