We launched the NEPCon Sourcing Hub in August last year to share information, risk data and tools to help companies source responsibly. Here at NEPCon, our roots (no pun intended) run deep in the forest sector. We created the Sourcing Hub to help the companies trading in forest impacts commodities, timber, palm oil, soy and beef understand their supply chains, and use a risk-based approach to reduce the negative social and environmental impacts of those supply chains.
The response to the Sourcing Hub since we launched has been, for the most part, positive – I have heard from many of you that the Sourcing Hub is a great tool to help you understand a risk based due diligence approach to supply chain management, and that it has helped you get a better understanding of how to analyse and treat risks in your supply chain.
Here at NEPCon, we are always thinking of more ways we can help companies on their sustainability journey. Some of you may have attended one of the many free training sessions or workshops we have conducted over the past six months, I had the pleasure of meeting some of you there.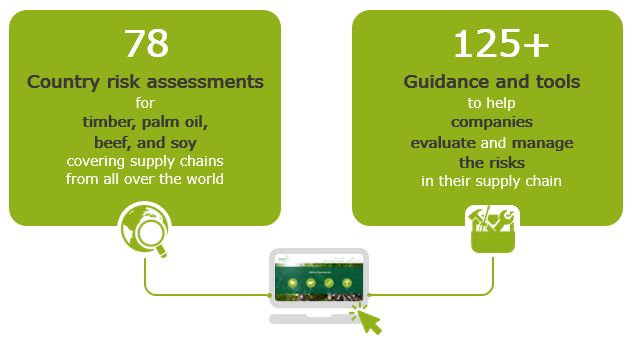 Since January 2018, we have added a new feature to the Sourcing Hub – the news and resources section on each country page. Every day, a NEPCon responsible sourcing expert scours the news from around the world to update the Sourcing Hub with information relevant to legal and responsible sourcing. We know that you are all busy people, so we filter and curate the news to deliver the stories most relevant to sourcing responsibly.
This is why we have now decided to launch this newsletter, in it, you will be able to skim through the news from the past month, take a deep dive in to a couple of the major stories that are affecting the forest impact commodity space and be updated on any new developments on the NEPCon Sourcing Hub.
Please share this newsletter with your networks, and of course let us know if you would prefer not to receive this newsletter in the future. If you think there is something missing from this newsletter, especially news from the past month which should be featured on the Sourcing Hub, please get in touch.
Cheers,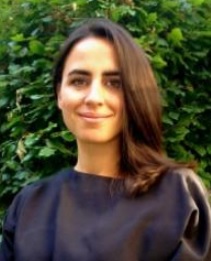 Alexandra Banks
Sourcing Hub Programme Manager
Sourcing Hub Updates
Database development 
 


Since we launched the Sourcing Hub in August last year, we have been exploring ways to ensure our data management system lives up to our needs in developing the data, and our user's needs. As we have been working on the risk assessments for more than four years, our methodology for carrying out the evaluations has evolved considerably. We are currently developing an integrated, flexible and API enabled database of all the risk assessment data to make the maintenance and revision of the data easier. 
Sourcing Hub survey 

For the month of April, we conducted a user survey on the Sourcing Hub to get feedback on the website and ideas for how things could be improved. The responses we received have been very useful to us in considering our next steps on the Sourcing Hub, and we are very grateful to all those who took the time to take the survey.  
Work on risk assessments for Cambodia and Solomon Islands

We are currently working on new risk assessments for timber form Cambodia and the Solomon Islands. We expect these risk assessments will be completed in the coming months, and we will inform you all through this newsletter when they have been published.
Top News Stories
Operation 'Soy Sauce' leads to millions in fines for large Brazilian soy traders, including Bunge, Cargill 
Mongabay reported that Operation Soy Sauce was launched by IBAMA, the Brazilian Institute of the Environment and Renewable Natural Resources. The investigation resulted in 105.7 million Brazilian reais (US $29 million) in fines to transnational soy commodities traders and farmers for illegal deforestation in the Cerrado, Brazil's savannah grasslands east of the Amazon. Cargill Inc, Bunge Ltd, ABC Indústria e Comércio SA, JJ Samar Agronegócios Eireli, and Uniggel Proteção de Plantas Ltda – were fined more than 24.6 million Brazilian reais (US $6.5 million) for buying soy grown on lands without deforestation licenses. Non-compliance with environmental policies was found on 77 Cerrado properties, using geospatial data gathered via satellite monitoring.
Find out more about sourcing soy from Brazil on the NEPCon Sourcing Hub
Sabah's New Chief Minister targets forest sector with logging ban and review of all logging concessions 
Free Malaysia Today has reported that Shafie Apdal, who was recently sworn in as Chief Minister, has instructed the state Forestry Department to immediately impose a ban on the export of logs. However, Shafie said this was only a temporary measure designed to safeguard the resources in Sabah. Speaking to reporters after being briefed by the Sabah Foundation today, he said the ban would be in force until further notice.
In another article from Free Malaysia Today, it is further reported that Apdal has also ordered a review of all timber concessions in the state in a bid to catch illegal loggers and firms that breach their logging contracts. "There are illegal logging activities (going on), I know. I can't pin down the ones operating it (but) I have heard this for quite a while," he told reporters after chairing the state cabinet meeting today. He said some timber concessionaires that were supposed to rehabilitate the forest were instead illegally logging in forest reserves.
Find out more about sourcing timber from Sabah on the NEPCon Sourcing Hub
 
Ongoing stalemate between DR Congo Environment Minister and international funders, including Norway 
A moratorium on the allocation of new forest concessions and a ban on the exchange, relocation or rehabilitation of old titles has been in place in the Democratic Republic of Congo since 2002. In February of 2018, a number of international news outlets, including CNBC Africa andMongabay reported that 6,500 square kilometers of logging concessions in the DRC's central Congo had been awarded to two Chinese companies, Forestière pour le Développement du Congo (FODECO) and Société la Millénaire Forestière (SOMIFOR) by the Environment minister Amy Ambatobe. This was an apparent violation of a 2002 logging moratorium. Wabiwa Betoko of Greenpeace Africa Senior Campaign Manager was quoted as saying:
"We are alarmed that the Minister of Environment has illegally reallocated these concessions in breach of the 2002 moratorium on new industrial logging titles despite their earlier cancellation. Greenpeace Africa calls on the Congolese government to revoke these concessions once more and, this time, sanction the perpetrators,"
Climate Home News also reports Ambatobe has  started a process to allocate 14 more concessions. This would open an area of rainforest the size of Belgium to industrial logging.
DRC receives significant international funding through the Central African Forest Initiative (CAFI), gets the bulk of its funding from Norway, and aims to combat deforestation and the degradation of forested zones in central Africa. In early March, CAFI released a statement on illegal logging concessions awarded in DRC. It says:
"This measure taken by the Government is in direct breach of the 2002 moratorium and the partnership principles outlined in the CAFI Letter of Intent.  […] As a result, CAFI has urged DRC to immediately revoke the concessions, and stipulated that no new transfers would be made to CAFI projects in Congo until this occurs."
In April, CAFI hosted a roundtable with International NGO's, at which it was confirmed that CAFI funds were frozen post concession reinstatement and remain so, until their reversal. A wider group of donors including US and Japan wrote to Cafi's national funding channel Fonaredd, expressing concerns.
In late May, Climate Home News stated that they have obtained a meeting note which show "Ambatobe refused to back down to international criticism last month, his top official walking out of Fonaredd's technical committee."
Climate Home News also reports that Norway's Office of the Auditor General issued a highly critical report on its international forest protection programme, including Cafi's precursor in DRC. Norway has spent almost a billion kroner ($120m) in DRC over the past decade, but deforestation continued to rise.
Read more about sourcing timber from the Democratic Republic of Congo on the NEPCon Sourcing Hub
News from May 2018

Timber
Honduras
Brazil
Vietnam
Colombia
Laos
Peru
Australia
Liberia
Indonesia
Chile
Ghana
Myanmar
Sabah, Malaysia
Peninsular Malaysia
Kenya
Philippines
Cambodia
Democratic Republic of Congo

Palm Oil
Indonesia
Malaysia
Sabah, Malaysia
Ghana

Beef
Brazil

Soy
Argentina
Brazil
We hope you enjoy reading this newsletter. Sign up here for the next update and get it delivered to your inbox.