It has been another very interesting month in the world of responsible sourcing - the interest in corporate sustainability commitments has continued to be in the news this month. We have taken a deep dive into some of these stories. 
A series of damning reports has cast palm oil producers in Southeast Asia in bad light over the last month, including reports from Chain Reaction Research, the University of Queensland, IUCN and Greenpeace. You may have also seen that RSPO temporarily suspended Nestle for its failure to correctly submit progress reports for 2 years in a row. 
Sustainability of soy has also been in the news, with a new report from Trase on transparency data, and a major statement from the Louis Dreyfus Company confirming its commitment to responsible sourcing. The largest UK retailer, Tesco, has similarly pledged to move towards sourcing only from areas that have been certified as deforestation-free by 2025. 
Also this month, Myanmar lifted the ban on the export of raw round logs for private plantations and concerning reports from Earthsight about European Union's biggest timber firms colluding in the destruction of Ukraine's virgin forests.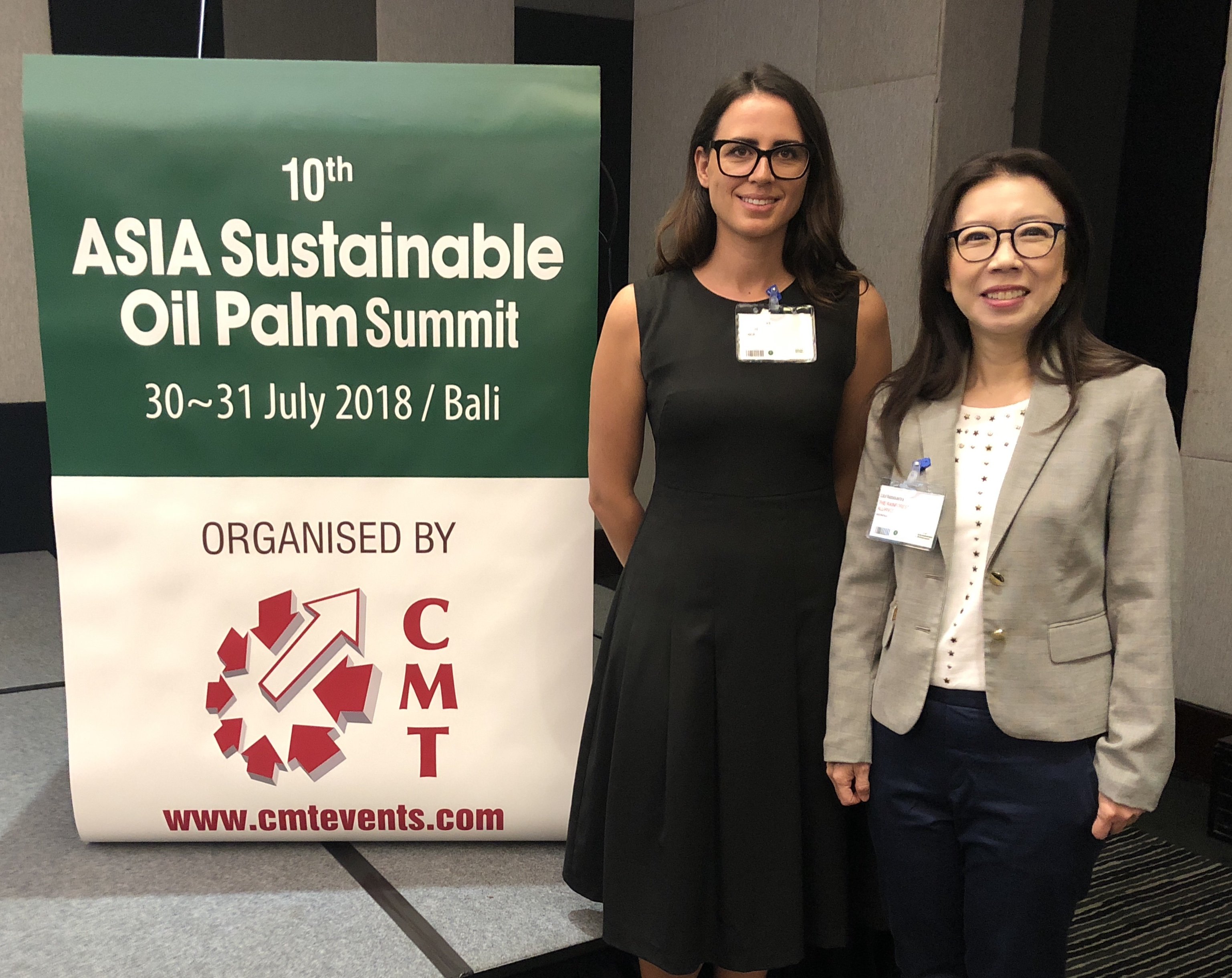 At the end of July, I attended the 10th Annual Sustainable Palm Oil Summit in Bali, Indonesia with a colleague from Rainforest Alliance. The summit focused on smallholders, the European bio diesel ban and replanting technology and innovation. It was a great opportunity to participate in a lively discussion around the current challenges facing the palm sector in Asia, and to hear about interesting developments in the sector. 
As always, we have endeavored to bring you a curated summary of the most relevant information for your sourcing and due diligence this month.
This newsletter aims to summarize all the important responsible sourcing stories for you from the past month, analyse some of the big stories that are affecting the forest impact commodity space and update you on any new developments on the NEPCon Sourcing Hub.
Please share this newsletter with your networks, and of course let us know if you would prefer not to receive this newsletter in the future. If you think there is something missing from this newsletter, especially news from the past month which should be featured on the Sourcing Hub, please get in touch.
Cheers,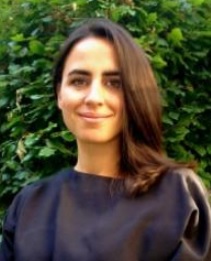 Alexandra Banks
Sourcing Hub Programme Manager
Sourcing Hub Updates
"How To" Videos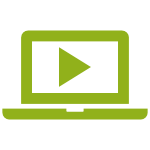 The NEW NEPCon Sourcing Hub "How To" Video Series will help you get the most out of the Sourcing Hub. We have created these videos based on the most frequently asked questions we get about the Sourcing Hub.
We have the following videos:
You can find all the videos on the Sourcing Hub.
Solomon Islands draft risk assessment out for consultation

You can now download the consultation draft of the Timber Legality Risk Assessment for the Solomon Islands on the Sourcing Hub. For the next two months, this draft will be available and we welcome and encourage stakeholders to review and provide us with feedback. You can find the consultation pack on the Sourcing Hub.
Find out more on the Stakeholder Consultation page on the NEPCon Sourcing Hub.
Top News Stories
DECEPTIVE BUSINESS PRACTICES ALLEGEDLY UNDERMINE SUSTAINABLE PALM OIL
A series of damning reports has cast palm oil producers in Southeast Asia in bad light over the last month. First, a report released by a risk analysis group Chain Reaction Research depicts how large conglomerates in palm oil business that formally subscribe to No Deforestation, No Peat, No Exploitation (NDPE) sourcing policies build opaque ownership structures of "shadow companies" to conceal links to rainforest clearance and peatland destruction. The report mentions Sawit Sumbermas Sarana, Gama, Bintang Harapan Desa, and the Fangiono, Tee, and Salim business groups as being complicit in these activities.
In a separate related report by Greenpeace, Wilmar International, the world's largest palm oil trader, has been linked to large-scale deforestation in West Papua. Wilmar has reportedly been buying palm oil from Gama, a business set up by Wilmar's co-founder Martua Sitorus and run by their senior executives, despite being aware the company was violating Wilmar's NDPE policy by clearing rainforest. In response to the allegations, Wilmar announced it had stopped sourcing all palm oil from suppliers connected to Gama. Moreover, Mr. Sitorus and another senior executive with links to Gama have resigned. The accusations have also prompted an investigation by the RSPO into its member's organizational structure which might be in breach of the certification scheme's membership rules.
Another prominent member of the RSPO, Nestle, was temporarily suspended for its failure to correctly submit progress reports for 2 years in a row. RSPO later reinstated Nestle as its member after they submitted a time-bound action plan to source 100 percent RSPO certified sustainable palm oil by 2023.
These stories came out at the same time as a study by researchers at the University of Queensland concluded that RSPO certified oil palm plantations showed no significant difference in environmental, social and economic sustainability compared to non-certified estates. This is despite the fact the RSPO has the strongest set of criteria among the edible oil  certification schemes.  
The importance and relevance of palm oil certification schemes remain high, however. Ananalysis by the IUCN showed oil palms to be the most productive vegetable oil crop per unit of area - they provide one third of the world's vegetable oil, from 10% of the land used for all oil crops. This means switching to other crops like corn or rapeseed could result in up to nine times as much land being needed in other biodiversity hotspots like Brazil or Argentina. IUCN thus called on certification schemes to improve their efforts and strengthen their standards to ensure palm oil production does not lead to deforestation.
Find out more about sourcing palm oil from on the NEPCon Sourcing Hub
NEW TRASE YEARBOOK REPORTS DEFORESTATION LINKED TO BRAZILIAN SOY
Trase has released a report based on unique transparency data which provides a first systematic assessment of the sourcing patterns of major buying companies and countries and the deforestation risk associated with the major companies. The report has shown that the vast majority of soy expansion in the last 10 years has taken place in the Cerrado biome, while only less than half of soy exported from the region in 2016 was covered by zero-deforestation commitment.
The report also revealed that 60% of all soy exports from Brazil are exported by 6 largest traders. These traders are at the same associated with 70% of areas where substantial risk of deforestation exists. However, the relative risk of deforestation varies across these large players, depending on their sourcing strategies.  Louis Dreyfus, for instance, which accounted for 6.5% of total soy exports from Brazil between 2006-2016, was shown to be buying from few areas with high deforestation risk (5,500 hectares), meaning the company's relative deforestation risk in the period was just 0.3 ha/1000 t. The combined deforestation risk exposure of the two largest traders, Bunge and Cargill, on the other hand, stood at 256,000 ha.
The Louis Dreyfus Company confirmed its commitment to responsible sourcing when it recently announced its plan to completely eliminate soy associated with deforestation risk in the Amazon rainforest as well as in the Cerrado biome from its supply chain. The largest UK retailer, Tesco, has similarly pledged to move towards sourcing only from areas that have been certified as deforestation-free by 2025. Before that, by 2020, it promises to start sourcing 'mass balance' certified soy.  This is a welcome development on the EU market, since its soy imports are still associated with over 20,000 ha of deforestation risk soy, as shown by Trase yearbook.
Find out more about sourcing soy from on the NEPCon Sourcing Hub
 
GLOBAL FOREST WATCH REPORT WORLD'S TROPICS SUFFER TREE LOSSES IN 2017 AT ALARMING RATE
According to data released in a new report from the monitoring group Global Forest Watch, 2017 was the second worst year in terms of tropical forest deforestation, right after 2016. In total, the tropics experienced 15.8 million hectares of tree cover loss in 2017, an area the size of Bangladesh. Brazil, Democratic Republic of Congo and Indonesia remain the deforestation hotspots, even though Indonesia has seen a dramatic drop in primary forest loss, probably due to its peat drainage moratorium. The main drivers in the countries are forest fires set up in order to make way for agriculture and pasture.
The annual 'State of the World's Forests' report released by FAO confirmed the loss of tropical forests in tropical South America and sub-Saharan Africa, but highlighted progress made elsewhere which resulted in the pace of global forest loss slowing down considerably. According to the report, area covered by forest shrank at global level from 31.6 percent of total land in 1990 to 30.6 percent in 2015, but quantitative evidence shows that forests are being managed more sustainably, although the progress was not distributed geographically evenly, with most recent improvements being in Eastern and Southeast Asian countries. The report notes the inexorable link between sustainable agriculture and forest conservation and notes that increasing agricultural production to maintain global food security without increasing the area of forest loss remains the greatest challenge ahead.
 
LOG EXPORT BAN LIFTED IN MYANMAR
A ban on the export of raw round logs has been lifted for private plantations in Myanmar after being in force for 4 years. This concerns approximately 300,000 hectares of active private plantations growing teak and other hardwood species which were allowed to form in 2006 under long-term land leases from the State but banned from exporting their unprocessed round logs in a bid to stop destruction of native forests and improve domestic timber sector competitiveness. Plantations interested in exporting their timber will now need to apply for an official permission from the Department of Forestry.
Find out more about sourcing timber from Myanmar on the NEPCon Sourcing Hub
 
EU TIMBER FIRMS ACCUSED OF COMPLICITY IN THE DESTRUCTION OF UKRAINE'S FORESTS
The European Union's biggest timber firms are colluding in the destruction of Ukraine's virgin forests, allegedly by making corrupt payments to local officials and by exporting illegally felled timber in spite of a moratorium on log exports, a new report by Earthsight claims. This timber is allegedly first illegally harvested under the pretext of 'sanitary felling' to help stop the spread of supposed bark-beetle infestation and then imported into the EU as fuelwood, circumventing thus the export ban on round logs. This scheme was in place thanks to widespread corruption in the state forestry sector fuelled by money provided by European timber processors like Holzindustrie Scheigerhofer, which had paid 13 million euros for 'marketing services' to the former head of the national forestry department Viktor Sivets through letterbox companies based in the UK.
Many companies mentioned in the report used FSC certification as a stand-in for their own due diligence to comply with the EU Timber Regulations, 'failing [thus] to fulfill the spirit of what that law is supposed to achieve' says Earthsight's director Sam Lawson. Undercover investigation revealed that companies like Swiss-Kronos or Hungary's largest timber firm Erdert were willing to buy illegal timber when approached by a fake trade agent.
News from June and July 2018

Timber
FLEGT
EU FLEGT reports: Honduras and EU agree deal to promote legal timber trade
The EU and Honduras have concluded negotiations on a Voluntary Partnership Agreement (VPA) on Forest Law Enforcement, Governance and Trade (FLEGT). The agreement will help improve forest governance, address illegal logging and promote trade in verified legal timber products. The VPA is the first between the EU and any country in the Americas. 
 
Fern released a report: Rooting for change - VPA Update June 2018 
LoggingOff and Fern's latest VPA update detailing the progress achieved by each country
 
ETTF (European Timber Trade Federation) publishes a newsletter: FLEGT so far and into the future   
A Special Edition of the ETTF Newsletter has been published to mark the first anniversary of the start of FLEGT licensing by Indonesia. European timber importers, end-users and national trade federation members of the ETTF share their thoughts on the initiative, and an article is also included on Indonesia's willingness to share its FLEGT VPA and licensing experience and expertise to support other FLEGT VPA countries through the process.
Belarus/Poland
Mongabay reports: Scientists find Europe's last primary forests
A study published in the journal Diversity & Distributions finds 3.4 million acres (13,760 square kilometers or 5,313 square miles) in Europe fit the definition of primary forest set by the FAO. These forests are scattered around Europe and provide important habitat for wildlife. Just one large tract of intact lowland forest remains in Europe – an old-growth oasis straddling the border of Poland and Belarus. .
Brazil 
Mongabay reports: Brazil's political storm driving Amazon deforestation higher 
Preliminary figures from IMAZON suggest deforestation has gone up 22 percent between August 2017 and May 2018, compared to the same period the prior year. Experts say the source of the uptick lies with land-grabbers emboldened by the bancada ruralista, the agribusiness lobby, which has won many recent legislative and administrative victories, drastically cutting environmental and indigenous agency budgets, and pushing bills to shrink conservation units and erode indigenous land rights. 
Food Tank reports: Agroideal Clears the Way for Sustainable Development in Brazil 
Agroideal, an interactive land use planning map, is working to protect Brazilian forests and other ecosystems by identifying previously cleared lands ideal for soy productivity. The free online tool collects economic, social, and environmental data about certain geographic areas, then shares it with soy industry stakeholders.
 
Brinkwire reports: Deforestation in Brazil savannah ticked up in 2017 
Deforestation in Brazil's vast savannah, which takes up 25 percent of the country, ticked up in 2017 after a sharp drop in 2016, the Environment Ministry said on Thursday, outpacing destruction of the Amazon rainforest. Destruction of native vegetation in the region known as the Cerrado rose to 7,408 square km last year after falling 43 percent to 6,777 square km in 2016, data showed.
 
Mongabay reports: Deforestation skyrockets in the Amazon rainforest
Data from a Brazilian forest monitoring group Imazon suggests deforestation is surging in the world's largest rainforest, with last month's rate of forest loss in the Amazon hitting the highest level since monthly tracking began in 2007. Imazon released its monthly deforestation alert, which pegged June's forest loss in the Amazon at 1,169 square kilometers.   
Cambodia
Cameroon
UCLA Newsroom reports: Furniture from China contributes to deforestation in central Africa
A study published in  a journal of the Royal Geographic Society combined economics and conservation biology and discovered an increase in Chinese timber imports from Central Africa that coincides with loss of tree cover. According to United Nations data, between 2001 and 2015 exports of wood to China doubled from countries in the Congo Basin — with half coming from two countries: Cameroon and the Central African Republic. 
Greenpeace released a report: Halcyon Agri clearing nearly 10 football pitches a day near UNESCO site  
Singaporean based Halcyon Agri and Cameroonian subsidiary Sudcam are irresponsibly running a rubber plantation business in Cameroon. Greenpeace Africe reports the company is resposible for deforestation and land-grabbing from forest-dependent communities close to the Dja Faunal Reserve. 
Colombia
Climate Home News reports: Colombia tree loss spikes as peace deal leads to land grabs
Tree loss in Colombia for 2017 jumped by 46% from 2016 to 2017, a World Resources Institute (WRI) report reveals. It follows a doubling of tree loss between 2001 and 2015. The spike is linked to an outbreak of land-grabbing after Colombia's largest rebel group, Revolutionary Armed Forces of Colombia (Farc), signed a peace deal with the government in 2016.
 
Colombia Reports reports: Colombia lost 850 square miles of virgin forest in 2017   Colombia lost 219,973 hectares (850 square miles) of forest last year, according to authorities. This is 23% more than the year before.The destruction of Colombia's forests, particularly in the Amazon reason, has been accelerated by the demobilization of FARC rebels and authorities' failures to assume control over the rural territories previously controlled by the guerrillas.
 
The Independent reports: Colombian national park becomes largest protected rainforest and new world heritage site
Colombia's Serrania del Chiribiquete has been declared the world's largest tropical rainforest national park following decades of efforts by environmental experts and conservationists. The region's biodiversity results from its key location at a point where four distinct geographic regions meet – the Amazon, Andean, Orinoco and Guyana.
Democratic Republic of Congo
Africa News reports: DRC forests threatened by illegal logging
The NGO Global Witness released a report revealing systemic illegal logging by a major European company in the Democratic Republic of Congo. Norsudtimber, a Liechtenstein-based company, operates forest concessions as large as 40,000 km2 and controlled nearly 60% of the timber trade in this country in 2017. "They operates almost entirely illegally, in violation of the essential points of the Congolese forestry code," writes the NGO, which reproduced satellite images tracing logging.
 
Climate Home News report Norway at loggerheads with DR Congo over forest protection payments
International donors have frozen funding to conserve the world's second largest rainforest, with the DRC environment minister said to have gone "rogue". A major forest protection scheme in the Democratic Republic of Congo is in turmoil, amid a standoff between the country's environment ministry and international donors.
Georgia
OC-Media reports: Riot police deployed to Svaneti in 'illegal logging' crackdown
Authorities dispatched special police forces including riot police to Georgia's historic region of Svaneti on Thursday after a group of local people protested a visit by the financial police to the villages of Khaishi and Chuberi. According to a statement by the Finance Ministry's Investigative Service, the authorities were tracking down illegal logging, illicit timber trading, and illegal sawmills throughout the country. They have already detained 15 individuals this month in related cases
Ghana
News Ghana reports: Ghana risks losing forest cover by 2040 – World Bank official
If the trend of forest cover loss continued unchecked, Ghana risked losing its total forest cover by 2040, Mafalda Duarte Head of Climate Investment Fund (CIF) of the World Bank warned. The World Bank and the African Development Bank approved the Ghana reforestation program financing in 2010 to support government of Ghana and its agencies, Forestry Commission and the Cocoa Board (COCOBOD) in implementing interventions to ensure the preservation of forests.
 
Graphic Online reports: Sustainable cocoa farming crucial to protect Ghana's forest   Touton, an international cocoa trader and processor and its partners are deepening the drive to protect Ghana's forest against depletion precipitated by cocoa cultivation in forest rich districts of the Western Region. Ghana risks losing even more of its forest cover to unsustainable cocoa and other cash crop farming in the Bia- Juaboso Districts of the Western Region due to some practices by some farmers if current trends are maintained.
Honduras
Reuters reports: 'Narco-deforestation' may boost disaster risks in Central America
Huge sections of forest in La Mosquitia had been cut by drug trafficking gangs and turned into cattle ranches aimed at laundering illegal drug profits. According to a study published last year in the journal Environmental Research Letters, cocaine trafficking could be responsible for about 30 percent of deforestation in Central America. 
India
The Indian Express reports: NHRC notice to Rajasthan, Haryana on deforestation in Aravallis 
Open forest cover in the Aravallis has decreased in the last three decades, while scrub has increased by 5.7 per cent, making it almost barren without any moisture in the air. This could be behind the increasing incidence of dust storms and air pollution in Delhi-NCR.  
Indonesia
Liberia
Daily Observer reports: FDA Managing Director Warns VPA Partners
The managing director of the Forestry Development Authority (FDA) sounded a caveat to all Voluntary Partnership Agreement (VPA) implementing partners to put to practice its obligation to squarely fit government's pro-poor agenda.
 
Mongabay reports: New report spotlights financiers of palm oil giant clearing Liberia's forests
A new report by Friends of the Earth highlights deforestation of protected forestland, including chimpanzee habitat, wetlands and river buffer zones, by Golden Veroleum Liberia, an arm of the billionaire Widjaja family's conglomerate. Golden Veroleum cleared some 150 square kilometers of land between 2010 and 2016, according to the report.   
Malaysia - Peninsular
Free Malaysia Today reports: Save Ulu Muda reserve, says Penang water chief 
Despite Ulu Muda being officially labelled as a "forest reserve", the previous Barisan Nasional-led Kedah government had licensed logging there to earn money, Penang Water Supply Corporation (PBAPP) chief executive officer Jaseni Maidinsa said today. 
Malaysia - Sabah
Malaysia - Sarawak
Borneo Post reports: S'wak govt to stop issuing new timber licenses
The Sarawak government will continue to stop the issuance of new timber licences in all-out efforts to protect and retain the remaining indigenous virgin jungle in the state. Chief Minister Datuk Patinggi Abang Johari Tun Openg stressed that the vast tracts of the forest have already been logged and it was very difficult to restore them.   
Myanmar
Myanmar Times reports: Govt allows exports of raw timber produced in private plantations
Raw timber produced from private forest plantations can now be exported, U Zaw Min, deputy director general of the Department of Forestry, said last week.The development comes after the Ministry of Resource and Environmental Conservation in April 2014 suspended the export of raw timber produced from natural forests.
 
IHB reports: Independent third-party certification bodies ready to start work    
Analysts in contact with Myanmar exporters say the consensus among timber exporters is that it is increasingly obvious that the trade in teak products to EU is set to decline sharply. One exporter said that until the country has a verifiable chain of custody system which allows EU importers to satisfy the due diligence requirements of the EUTR, trade will be hampered.
Papua New Guinea
EMTV reports: Collingwood Bay Landowners Won Court Battle Over Logging Company
Landowners from the Collingwood Bay area of Northern Province have secured an important court victory against a logging company Northern Forest Products Ltd operating in the area. The National Court has found that the company in question had abused court processes by filing multiple court cases simultaneously. 

The National reports: Workshop focuses on forest governance
The two-day conference on the country's Timber Legality Verification System marked the establishment of a regulatory process that would strengthen the timber legality and compliance. It also focused on the necessary resources for those responsible in ensuring the country's timbers were legal and verified for trade.
Peru
Mongabay published a report: Peru's Bahuaja-Sonene National Park at risk over illegal mining
Due to illegal mining, at least 500 hectares (over 1,230 acres) of traditional Kotsimba land has been deforested in and along the shores of the Malinowski River. The illegal mining, which also takes place in the buffer zone of Bahuaja-Sonene National Park and in Tambopata National Reserve, has isolated part of the giant river otter population. 
Romania
Romania Journal reports: EIA report shows Schweighofer continues destruction of forests in Romania. Romsilva denies
A new investigation from the Environmental Investigation Agency (EIA) takes a look behind the scenes to detail how the Austrian timber giant Holzindustrie Schweighofer, one of the largest wood processors in Romania, continues to fuel the destruction of Europe's last old growth forests, in spite of five years of pledges not to source timber from national parks or protected areas.  
Thailand
The Nation reports: Rangers seize rare logs as smugglers flee down Ubon forest paths
Paramilitary rangers and administrative officials in Ubon Ratchathani on Thursday confiscated 40 Siamese Rosewood logs from a gang of four to five suspects who were about to load the logs from their car onto a boat for smuggling across the Mekong river into Laos.    
Ukraine
Kyiv Post reports: EU sawmill firms accused of colluding in destruction of Ukraine's forest          
The European Union's biggest timber firms are colluding in the destruction of Ukraine's virgin forests, allegedly by making corrupt payments to local officials and by exporting illegally felled timber in spite of a moratorium on log exports, a new report by Earthsight claims. Around 70 percent of Ukrainian timber exports go to the EU.
 
Kyiv Post reports: Poroshenko vetoes laws designed to combat illegal timber in Ukraine               
Ukraine's President Petro Poroshenko has vetoed the law adopted by the Verkhovna Rada on limiting domestic consumption of raw timber to 25 million cubic meters per year and on a temporary ban on timber exports. As reported on the website of the Ukrainian parliament, the relevant bill (No. 5495) on July 23, 2018 was returned with president's proposals                   
Vietnam
Viet nam Net reports: Rampant deforestation in Quang Ninh
The protective forest in Quang Ninh Province has been destroyed for a long time while local authorities have claimed they are unaware of the situation. According to the locals, the timber is often sold to wood chip processing facilities, brick and coal suppliers.  

Palm Oil
The Guardian reports: Palm oil 'disastrous' for wildlife but here to stay, experts warn
The analysis, from the International Union for the Conservation of Nature (IUCN), found that rainforest destruction caused by palm oil plantations damages more than 190 threatened species on the IUCN's red list, particularly in Indonesia and Malaysia. However, alternative oil crops, such as soy, corn and rapeseed, require up to nine times as much land and switching to them could result in the destruction of wild habitat in other parts of the world, such as Brazil and Argentina, the report warns. 
 
Mongabay reports: Palm oil firms using 'shadow companies' to hide their links to deforestation
A report by risk analysis group Chain Reaction Research (CRR) alleges that large conglomerates in Southeast Asia's plantation sector often deliberately hide the true ownership of controversial assets without relinquishing control. As a result, deforestation takes place at plantations that belong to the same ultimate owners as firms that subscribe to No Deforestation, No Peat, No Exploitation (NDPE) sourcing policies. 
 
Mongabay reports: RSPO fails to deliver on environmental and social sustainability, study finds
A new study,carried out by researchers from the University of Queensland and the ARC Centre of Excellence for Environmental Decisions, has found that RSPO-certified plantations perform no better than non-RSPO estates on a series of sustainability metrics, including species and habitat conservation, as well as social benefits to local communities.
 
Food Business News reports: Nestle reinstated as member of sustainable palm oil group          
RSPO has reinstated Nestle S.A.'s membership, which it suspended late last month. The reinstatement hinges on Nestle's submission of a plan to achieve 100% RSPO certified sustainable palm oil by 2023. Additionally, Nestle intends to participate in working groups with the RSPO and share its experiences in addressing the environmental and socio-economic challenges affecting the sector. 
Indonesia
Malaysia
The Sun reports: Govt to lay down strong policy framework for oil palm industry   
The government will lay down a strong policy framework to further develop the oil palm industry and provide assistance, as well as a supporting environment, to ensure sustainable development alongside the industry's competitiveness. Newly appointed Primary Industries Minister Teresa Kok said the oil palm industry continued to face challenges, especially in the form of anti-palm oil campaigns. 
 
The Borneo Post reports: Sarawak plays host to sustainable palm oil conference
Sarawak is hosting the Consortium Studies on Smallholder Palm Oil (CSSPO) 2018 conference which is an annual open forum for academics and stakeholders in the palm oil and agriculture industry to disseminate relevant researches and share and discuss alternative strategies in harmonising environmental, social and economic dimensions. 
 
Daily Express reports: MSPO Certification adopted by Tokyo 2020 Olympics and Paralympics games 
The Malaysian Sustainable Palm Oil (MSPO) Certification Scheme has been adopted as a tool for the Tokyo 2020 Olympics and Paralympic Games Sustainable Sourcing Code for palm oil, Primary Industries Minister, Teresa Kok said. It was among the three certifications approved by the Tokyo 2020 Olympics and Paralympic Games Sustainable Sourcing Code Committee on Dec 4 last year, besides the Indonesian Sustainable Palm Oil (ISPO) and Roundtable on Sustainable Palm Oil (RSPO).   
Liberia
Mongabay reports: New report spotlights financiers of palm oil giant clearing Liberia's forests  
A new report by Friends of the Earth highlights deforestation of protected forestland, including chimpanzee habitat, wetlands and river buffer zones, by Golden Veroleum Liberia, an arm of the billionaire Widjaja family's conglomerate. Golden Veroleum cleared some 150 square kilometers of land between 2010 and 2016, according to the report.  
 
Reuters reports: Liberia's biggest palm oil project quits eco-certification scheme        Liberia's largest palm oil company, Golden Veroleum, has quit a global eco-certification scheme in response to accusations from a global watchdog that it failed to get consent from communities before expanding onto their lands, the firm said. Communities had lodged a complaint to the RSPO on a number of issues, including alleged desecration of sacred and burial sites.    

Soy
Tesco announces: Plan for zero deforestation soy 
Responding to the need for leadership by retailers, Tesco has developed a UK Zero Deforestation Soy Transition Plan. Their ambition is that all soy used as animal feed in the UK supply chain is sourced from areas which are verified as zero deforestation. To achieve this Tesco will work with its supply chain partners to transition our South American soy from farm level certification towards sourcing from verified zero deforestation areas
 
Feed Navigator reports: Campaigners call Louis Dreyfus' pledges on soy a 'breakthrough'
Agribusiness giant, Louis Dreyfus Company (LDC), announced a zero-deforestation policy for its soy supply chain on July 3. The commodity trader's Soy Sustainability Policy sets out its intent regarding environmental impact, human rights, worker practice etc in relation to soy production.
Brazil
Trase published a report: Sustainability in forest-risk supply chains: Spotlight on Brazilian soy
Based on Trase's unique transparency data, and with a spotlight on soy in 2018, this yearbook provides a first systematic assessment of the sourcing patterns of major buying companies and countries, the deforestation risk associated with the major companies and import markets that dominate Brazil's soy exports, and the links between deforestation commitments and changes on the ground.
Mongabay reports: US/China trade war could boost Brazil soy export, Amazon deforestation
A trade war between US and China is likely to lead to China shifting its commodities purchases, including beef and soy, away from the U.S. to Brazil. This could have serious unforeseen repercussions on the Brazilian Amazon, including increased deforestation, intensified pressures on indigenous groups, and escalated climate change.

Beef
The Independent reports: EU keen to get Mercosur deal over line as trade war with US ramps up
Talks on a trade deal between the EU and South American Mercosur bloc are heating up this summer. EU farmers fear an increase in the beef quota on offer to the four Mercosur states: Argentina, Brazil, Paraguay and Uruguay. According to EU sources, the beef quota will not exceed 99,000 tonnes, a limit that has been set by French president Emmanuel Macron. IFA President Joe Healy has said 'increasing EU beef imports makes no sense' while 'Brexit' remains unsorted since removing the UK market will leave the EU beef market 116% self-sufficient.
We hope you enjoy reading this newsletter. Sign up here for the next update and get it delivered to your inbox.