I hope this newsletter reaches your inboxes after a long, warm and relaxing summer (for our friends and colleagues in the Northern Hemisphere) or for my friends in the south, I hope you are feeling the first hint of spring, like I am here in Melbourne. 
The last few months have been exciting ones for NEPCon - you may have already seen that RA-Cert and NEPCon have announced our intention to join, forming the world's largest mission-driven certification body. This is of course very big news for NEPCon in general, but I find it particularly exciting for its implications for the NEPCon Sourcing Hub, and our work in helping organisations meet their responsible sourcing commitments.

With this acquisition comes more than 80 new NEPCon staff, located in North America, Latin America, Africa and across Asia and the Pacific. This means our ability to keep abreast of the developments in the world of responsible sourcing has increased exponentially, and our capacity to maintain the relevance and credibility of the information on the Sourcing Hub is also vastly improved. We now have staff located in all the worlds deforestation hot spots and I am confident this is a great thing for companies endeavoring to improve the sustainability of their supply chains.
As always, it has a been a busy and complex month in the world of responsible sourcing. Our three Top News Stories share the spotlight this month because of the scope and importance of the information they contain. Asian Pulp and Paper (APP) and Asia Pacific Resources International (APRIL) are two of the largest paper companies in the world, both with significant supply chains out of Indonesia; the decision of the Indonesian government to mandate the use of palm-oil based biodiesel will have a big impact on the demand for palm oil in Indonesia, which in turn is likely to have an impact on deforestation; and the final story on PNG's timber supply chains which have been traced via China into the US and EU by Global Witness shows the level of traceability available and that high risk timber is still making its way into the European and American markets despite strong laws in place. As always, we have also summarised all the news stories updated on the NEPCon Sourcing Hub this month, organising them for you by commodity and country.
I hope you find this newsletter useful, and as always, please let us know if there is something missing. Please also share it with your networks and anyone you think may find it interesting.
Cheers,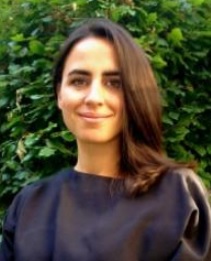 Alexandra Banks
Sourcing Hub Programme Manager
Sourcing Hub Updates
Risk Assessment for timber from Turkey published 

The Timber Legality Risk Assessment for Turkey has now been published on the Sourcing Hub. In addition to downloading the full risk assessment report, you can also read the country page for a summary of the most important findings. Based on our analysis, we have given Turkey a Timber Risk Score of 43 out of 100.
NEPCon article: A Practical Guide to CITES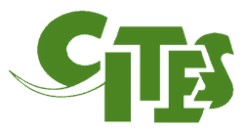 Our new article A Practical Guide to CITES covers information on how CITES works, a list of timber species, permits to import, export or re-export timber listed under CITES and some examples of fake CITES permits.
Stakeholder consultation on Solomon Islands 

The consultation draft of the Timber Legality Risk Assessment for the Solomon Islands is still available on the Sourcing Hub. We welcome and encourage stakeholders to review and provide us with feedback. Find out more on the Stakeholder Consultation page on the NEPCon Sourcing Hub.  
FSC Risk Assessments Approved

FSC risk assessments have been approved for China (Shangdong province and Guangxi autonomous region only), Myanmar, and Norway and are available on the FSC document centre. Risk assessment conducted according to the FSC-STD-40-005 that have been approved by FSC may be used by FSC certified companies in risk assessments as part of the Controlled Wood program.
Top News Stories
Indonesia's pulp & paper giants in the deforestation spotlight (again) 
A series of allegations has been raised against biggest Indonesian pulp producers that link them to illegal deforestation in Kalimantan. First, a coalition of NGOs including WWF Indonesia and Auriga, released a report, which showed, using wood supply data from Indonesia's forestry and environment ministry, that global paper giants Asia Pulp & Paper (APP) and Asia Pacific Resources International (APRIL) had been purchasing wood from concession holders involved in clearing of almost 32,000 ha of natural forest in East Kalimantan. This is despite the companies' landmark zero-deforestation commitments from 2013.
The supplier in question, PT Fajar Surya Swadaya (FSS), cleared natural forest between 2013 and 2017 to make way for pulpwood plantation. According to official wood use data, mills of both APP and APRIL in Riau, Sumatra received shipment of plantation wood from FSS in 2017. Another wood chip mill in East Kalimantan, linked to APP's owner Sinar Mas Group, purchased 15,000 cubic metres of the controversial plantation wood from FSS. 
APP strongly rejected the accusations in its statement, insisting that the wood from FSS had been purchased erroneously after an administrative lapse in its system that had wrongly cleared the supplier. The logs in question were reportedly quarantined at their mills as soon as the company discovered their contentious origin. Following this incident, the company has set out to integrate a 14- day public consultation period encouraging stakeholders to provide feedback on APP's potential suppliers.
APRIL replied in its statement that sourcing from FSS was in accordance with their sustainable forestry policy, as they had determined that FSS' plantations had been developed in areas of low conservation value. APRIL added that a recent report by auditing firm KPMG found that "APRIL's zero deforestation and no mixed hardwood use commitments have been upheld."
In related news, the FSC said it had halted its readmission process of APP until the company provided sufficient information "related to its corporate structure and alleged unacceptable forest management activities" of its suppliers.  Sinar Mas, APP's owner who was expelled from the FSC in 2007 for extensive destruction of Indonesia's rainforests, replied that it has hired an accounting firm and launched a process of comprehensive assessments of all industrial forest plantation companies in Indonesia to dispel any confusion as to its ownership structure.
Find out more about sourcing timber from Indonesia on the NEPCon Sourcing Hub
 
 
Biodiesel mandatory in Indonesia - palm oil demand will rise
Indonesia is making palm oil-based biodiesel mandatory for all vehicles and heavy machinery from 1 September onward in a bid to slash the country's trade deficit by reducing diesel imports to the country. In Indonesia, the bio component in a biodiesel mix consists of fatty acid methyl esters (FAME) made from palm oil. The new rule implemented through a presidential regulation will require that all diesel fuel produced and sold by 19 biofuel producers and 14 fuel retailers in Indonesia is B20 – blended biodiesel with a 20% FAME component. Biofuel producers will be fined Rp 6,000 (US$ 4 cents) per liter should they fail to meet the supply deadline. By expanding the use of B20, the government hoped to decrease fuel imports by 3.5 million kl (kilolitres) to 4.5 million kl per year, reducing thus the trade deficit by up to $6 billion per year. 
While the new legislation has certainly pleased the palm oil sector, environmentalists fear the boost to local palm oil consumption will hasten Indonesia's already fast spreading deforestation. The automobile industry has also raised concerns about the potential negative effects of the blended oil on engine performance.  This is due to the FAME's corrosive effect on engine seals and gaskets, which might increase maintenance costs. If an increase in the FAME component in the blend to 30% is legislated at latest by 2020, as is expected, additional purchase of specialized equipment might be required for the users of the blended fuel.  
Find out more about palm oil from Indonesia on the NEPCon Sourcing Hub
PNG's illegal timber traced through China into EU and US
China might be a gateway for illegal timber from Papua New Guinea finding its way onto the EU and the United States market. China sources almost 30% of its tropical timber imports from PNG, making it its single largest supplier. At the same time, it has no regulation pertaining to legality of its timber import,reports the Global Witness. This can put China's reputation and trade relationships in jeopardy, as both the EU and the US ban illegal timber imports and may take action to protect themselves. 
The NGO's investigation has revealed how a large number of logging concessions in PNG operating under 4 different project types breach the law despite holding government-issued permits. Some of the issues involve failure to follow the provisions of the 1991 Forestry Act and the Logging Code of Practice or logging without the consent of the indigenous landowner. Moreover, logging permits can sometimes be obtained or extended illegally thanks to prevalent corruption. The issuance of clearcutting permits (Forest Clearance Authorities) by the PNG Forest Authority is an example of such a legally questionable process lacking in transparency.
The authors of the report suggest that "the PNG government should place a moratorium on all existing logging operations and review the issuance of their permits and the operations themselves for legal violations." They also propose that the Forest Authority should improve its supervision of forestry operations and in conjunction with the judiciary prosecute and impose strict fines on the largest offenders. The Forest Authority should also improve transparency of the forestry operations by creating an electronic public library of "documents related to the issuance and oversight of logging and clearance permits and operations, including verification of landowner consent and findings from the agency's checks on operations."
Concerning potential improvements on China's part, Global Witness called on Beijing to implement a mandatory due diligence system ensuring timber legality of its imports. They emphasize importers should not content themselves with official documents, which can be issued under legally dubious circumstances, as a proof of legality and they should be mandated to investigate and verify the actual timber production conditions. At present, illegal logging in PNG is so endemic that all buyers of timber coming from PNG should assume the logs are at high risk of being illegally produced.
Read more about sourcing timber from Papua New Guinea on the NEPCon Sourcing Hub
News from August 2018

Timber
FLEGT
FSC
Australia
Bolivia/Ecuador/Peru
Brazil
Cambodia
China/Mozambique
Colombia
Ghana
India
Indonesia
Kenya
Liberia
Madagascar
Malaysia
Myanmar
Pakistan
Papua New Guinea
Peru
South Sudan
Viet Nam

Palm Oil
Certification
Africa
Ghana
Indonesia
Liberia
Malaysia

Soy
Brazil
We hope you enjoy reading this newsletter. Sign up here for the next update and get it delivered to your inbox.