NEPCon is pleased to share that seven of the sixteen winners of 2018 Leadership Awards presented by the Forest Stewardship Council® US are FSC certified by the certification division of the Rainforest Alliance, RA-Cert, which has officially joined NEPCon on 1 October.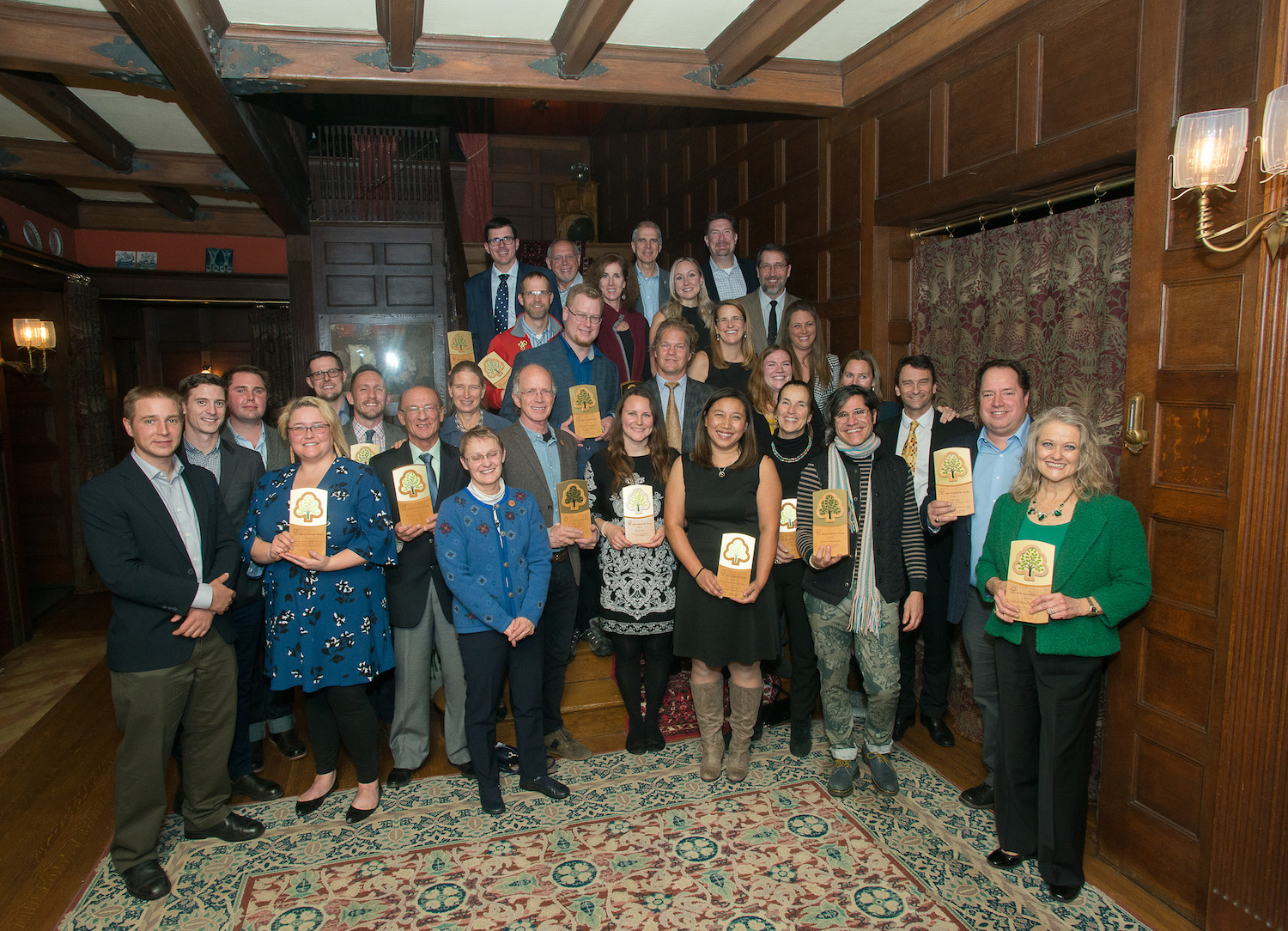 The Awards — held in conjunction with the Greenbuild Conference, the world's largest green building event — recognise forest owners, builders, architects, retailers, paper mills, manufacturers, environmental organisations and others whose work contribute to the movement toward responsible sourcing and forest management.
In a press statement issued on 14 November, President of the Forest Stewardship Council US, Corey Brinkema said, "This year's winners demonstrate that we can in fact conserve forests even as we use forest products in our businesses and our daily lives."
The seven winners are listed below: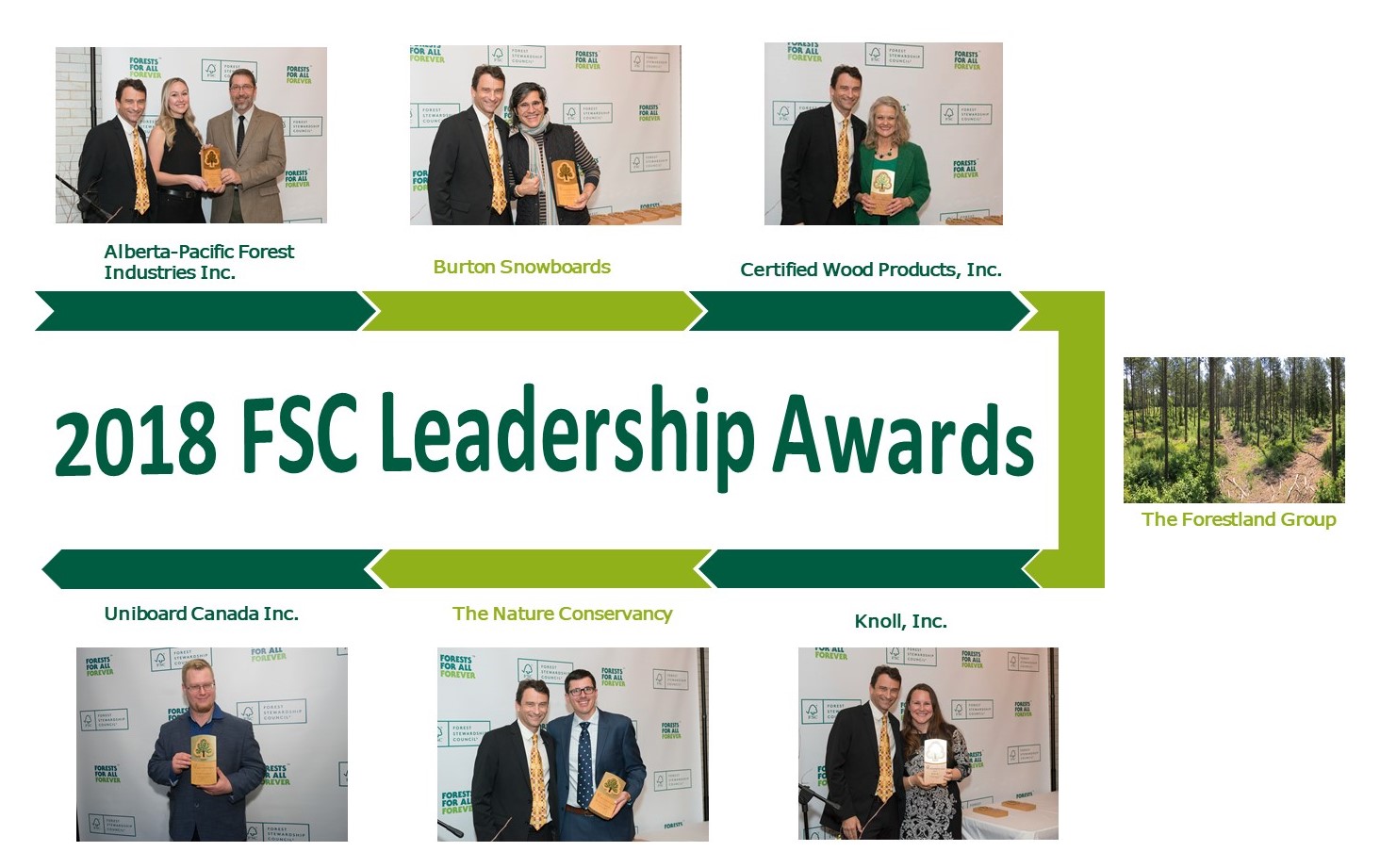 Alberta-Pacific Forest Industries Inc.
Since beginning operations in 1993, Alberta-Pacific Forest Industries Inc. (Al-Pac) prided itself on sustainable forest management, innovative economic ventures, and inclusive social practices. In 2015, Al-Pac earned Forest Stewardship Council® (FSC®) certification on 13 mil acres of the company's Forest Management Agreement (FMA) area. Today, Al-Pac's FSC-certified forest has increased to more than 14.5 mil acres — the largest contiguous area certified in the world.
Burton Snowboards
Burton first obtained FSC certification in April 2015, as part of their commitment to responsible forest management, by using 100% FSC certified wood in their iconic line of snowboards, including the one used by Chloe Kim, who won Gold at the PyeongChang 2018 Olympic Winter Games. With the FSC logo on all snowboards, Burton provides an opportunity for winter sports athletes to demonstrate sustainability and responsible forest management.
Certified Wood Products, Inc.
Committed to making a difference in the forest industry by connecting responsible users with responsible producers, Certified Wood Products, Inc. is a leading supplier of FSC-certified building materials to construction projects across the United States for over 17 years.
The Forestland Group
The Forestland Group obtained its first FSC certification in 1999. In the last 19 years, the Group has expanded its certification to include its entire portfolio of 1.8 mil acres across 59 properties and 22 states. In 2005, the Group became the first Timber Investment Management Organisation (TIMO) in the world to certify its entire portfolio of timberlands.
Knoll, Inc.
Knoll advocates for and submits their products to independent third-party certification as part of their commitment to sustainability in design and manufacture of products for the workplace. They serve as the largest contract supplier of FSC-certified furniture in the United States, offering FSC-certified wood as standard on their furniture. The certification ensures that all Knoll products with the FSC mark are manufactured with wood from forests that uphold environmental, social and economic values.
The Nature Conservancy
The Nature Conservancy — a non-profit organisation supporting FSC certification — helped the FSC build its reach, credibility and impact as a certified forest manager to include 19 properties across 375,000 acres in eight states. This organisation continues to grow and expand the forest management group annually. The Nature Conservancy is also a member of the FSC International Board of Directors, an FSC group certificate manager, and an active participant in critical policy processes.
Uniboard Canada Inc.
Uniboard Canada Inc. offers FSC certified engineered wood products, ranging from deep embossed and synchronized TFL textures to ultra-light MDF, into the North American building materials market. In 2016, Uniboard became the first Canadian company to migrate to the new version of the FSC Controlled Wood Standard. Uniboard prided itself for ensuring the wood information from its suppliers to the origin of the forests.