On 28 November 2017, Accreditation Services International (ASI) informed us that we have met the accreditation requirements for the Sustainable Biomass Program (SBP).
Accordingly, we are able to provide SBP certification to biomass producers and supply chain worldwide excluding China.
In 2015, NEPCon was the first organisation in the world to be approved by SBP to provide SBP certification. SBP is a certification system designed for woody biomass, mostly in the form of wood pellets and wood chips, used in industrial, large-scale energy production. SBP certification applies to organisations that produce, trade or use woody biomass for energy production.
ASI was appointed as the sole accreditation body for SBP in August 2016. Under the ASI and SBP agreement, all SBP-approved certification bodies will need to transfer to the ASI accreditation programmes for SBP certification before the end of 2017. This means certification bodies will have to become accredited by ASI if they wish to continue to provide SBP certification services to their clients and prospective clients.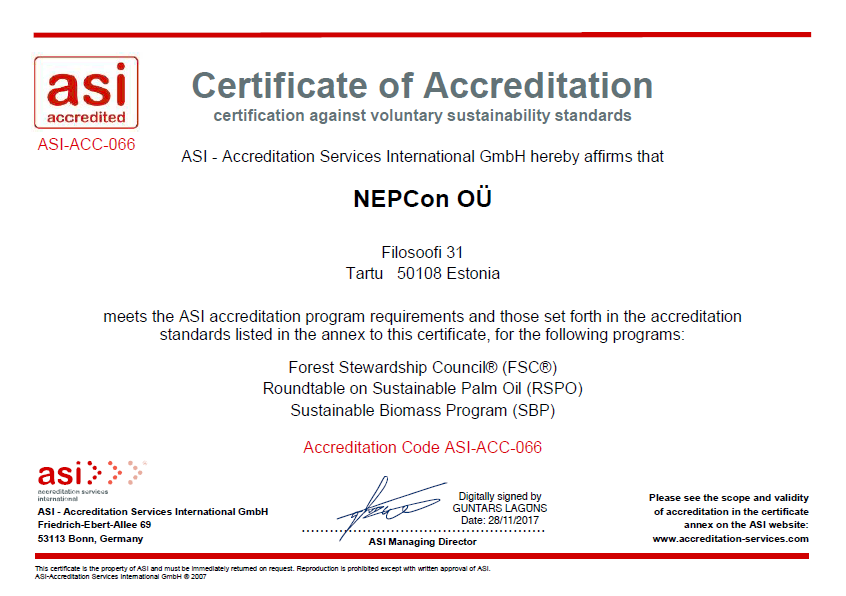 Click here to learn more about our SBP certification service.