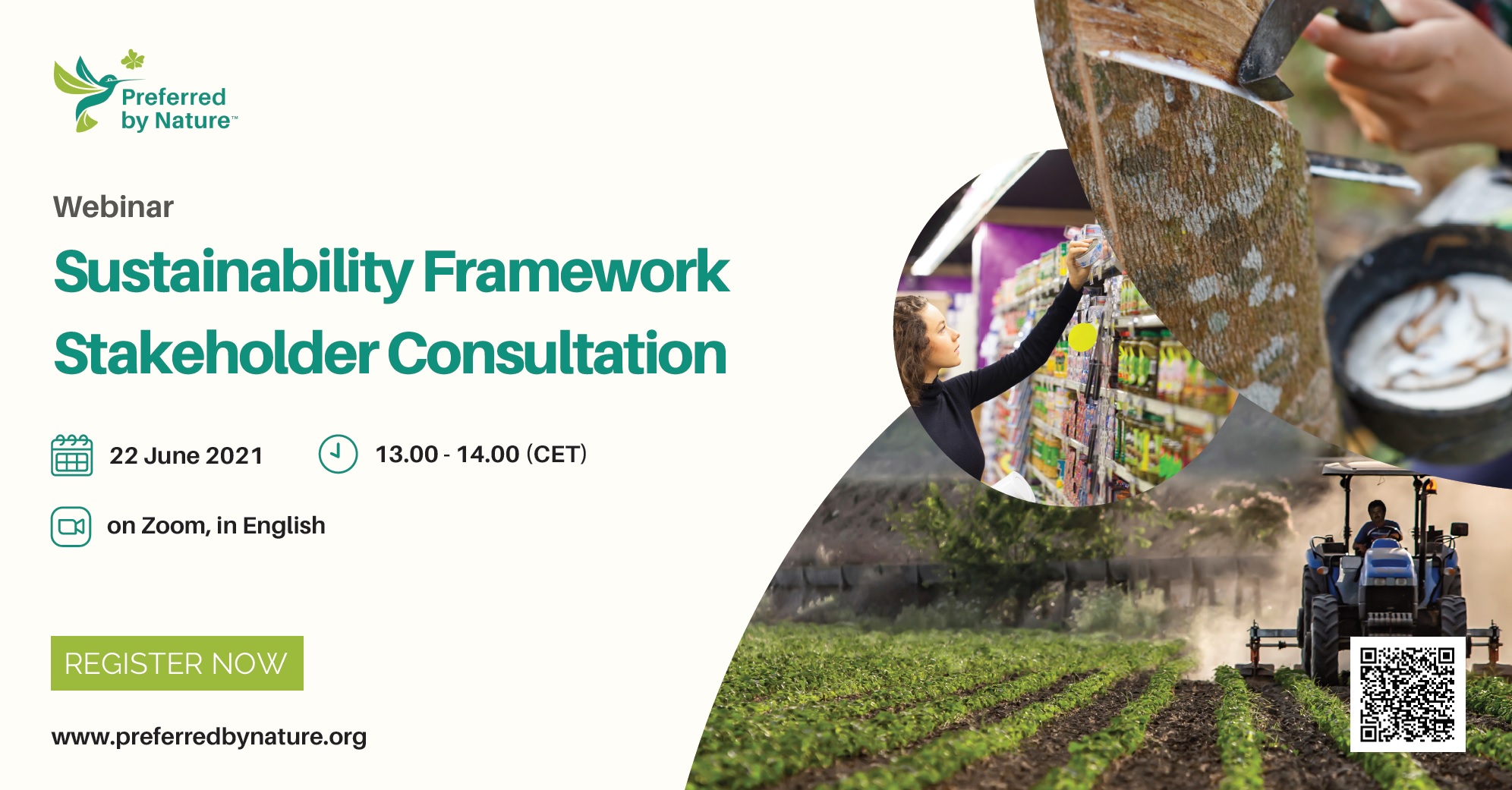 Preferred by Nature is welcoming stakeholder input for the revision of the Sustainability Framework through a public consultation launching today.
Based on stakeholder comments, as well as work done with companies – see the Tetra Pak case  or the KVPL case – Preferred by Nature has revised and updated the Sustainability Framework.
Using a risk-based approach, the Framework addresses sustainability issues across two performance levels: Legal and Core. The Framework is the basis for Preferred by Nature commodity-specific and country-specific risk assessments that are offered via the Preferred by Nature Sourcing Hub.
Preferred by Nature recognises the important work already done by agriculture, forestry and other certification schemes. Therefore, the intent of the Sustainability Framework is to offer a broader sustainability framework under which companies can use existing certifications as they take actions to fulfill their sustainability commitments, as well as legal and market demands, through a risk-based approach.
Organisations who comply with the verification requirements under the Sustainability Framework can use our Preferred by NatureTM seal for their products and promotional materials.
You can download a summary of stakeholder feedback from the first consultation round and overview of changes made in this version here.
You can access a list with all comments here.
Your thoughts and ideas are needed. We seek your feedback on the Framework, including associated standards (see below).
In addition to the Framework, we have three supporting documents that are part of Preferred by Nature's Sustainability Programme:
You can respond via comments in our online survey.
Online webinar: To present the Framework and answer questions directly, we are conducting a webinar on 22 June 2021 at 13-14 CET.
Click this link to join the webinar.
Please provide your comments by 4 August 2021.
Note: Preferred by Nature strives for a transparent and multi-stakeholder-based approach to developing the Sustainability Framework.  We welcome your suggestions for improvement. We also strive to meet ISEAL requirements for standard development in this work and will be following the NEPCon Procedure for the Development and Revision of Standards. Please see the Terms of Reference for the Sustainability Framework here.