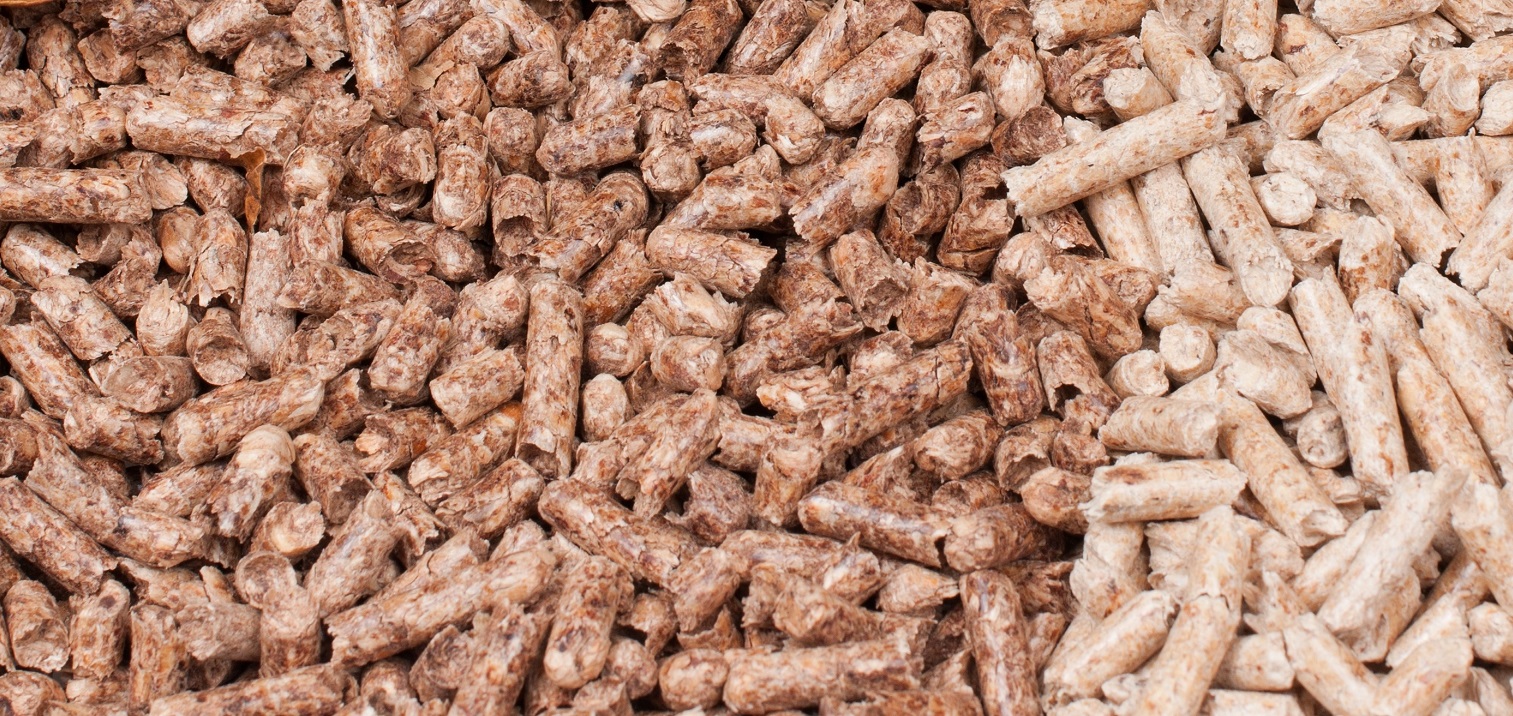 The Sustainable Biomass Program (SBP) was initially developed and governed by energy companies with an interest in using woody biomass to replace coal and gas. Earlier this year, SBP changed its governance structure and transitioned into a multi-stakeholder led organisation that consists of groups representing civil society interests, biomass producer interests and those of biomass end-users. Carsten Huljus, CEO of the Sustainable Biomass Program explains what the changes mean for SBP and what they've done to address concerns about biomass raised by various stakeholders.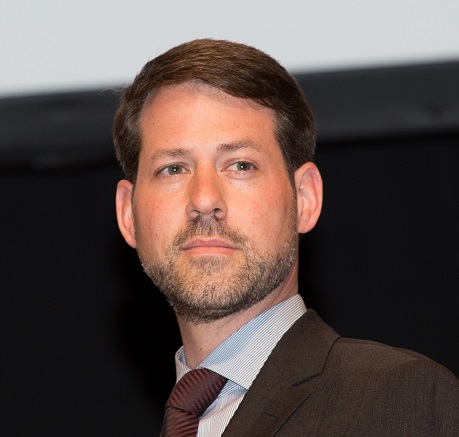 As of 2019, SBP has transitioned into a multi-stakeholder led organisation, with a three-chamber Board of Directors, two expert advisory/decision-making committees and a stakeholder advisory group. We are now nearing the end of 2019. Why did SBP implement these changes? 
Carsten: Moving to a multi-stakeholder governed certification system was always the shared vision of SBP's founding members.   
Towards the end of 2016, it was clear that SBP was ready to make the transition - a fully operational set of standards was in place and the organisation was in a position to secure sufficient income from its activities to cover its running costs. 
SBP undertook the task of determining an appropriate long term, multi-stakeholder governance structure and transitioning towards it. The transition is in line with best practice as demonstrated by leading sustainability standards and as such is appropriate for SBP. 
The new governance arrangements bring together stakeholder groups representing civil society interests, biomass producer interests and those of biomass end-users. The involvement of a range of interest groups at Board and Committee level fosters dialogue, decision-making and implementation of solutions to common goals, better reflecting a set of perspectives rather than a narrow view. 
How has this change impacted SBP in terms of overall strategy and day-to-day operations? What are the public and relevant sector's reactions to this change? 
Carsten: The overall strategy is still determined by the Board, as you would expect. The difference, however, is that the Board comprises an independent Chair, and representation of three key interest groups – civil society, biomass producers and biomass end-users. 
Also, as part of the new governance arrangements, we have a Standards Committee, a Technical Committee and a Stakeholder Advisory Group.
The Standards Committee is responsible for decision-making concerning standards-setting as well as the provision of views, advice and recommendations on the operation of SBP to the Board, other SBP Committees and the SBP Secretariat. The Standards Committee has an even split between civil society and commercial interests.
The role of the Technical Committee is, amongst other things, to provide advice to the Board on SBP's technical and scientific functions, including but not limited to SBP's certification and accreditation criteria and methodologies. The Committee has a representation of specialist expertise across the disciplines encompassed by the SBP standards.
Finally, the Stakeholder Advisory Group provides a platform for stakeholder input and advice to support the work of the SBP Standards Committee in the development, implementation and maintenance of SBP standards and related documents. As well as other relevant activities towards furthering SBP's development. The move to multi-stakeholder governance has been welcomed by a range of stakeholders.
Looking at the members of the Board, major international civil society organisations or environmental organisations such as WWF, Greenpeace, Birdlife… are not represented. How does SBP engage with these NGOs? 
Carsten: Stakeholder engagement is very important to SBP and we use a variety of channels to engage with our many and varied stakeholders. With civil society represented on the key governing bodies of SBP we are confident that our outreach to engaged civil society stakeholders will expand.
Our main platform for stakeholder engagement is the Stakeholder Advisory Group. Any stakeholder wishing to engage with the work of SBP may register as a member and join in the discussion.
In addition to the Stakeholder Advisory Group, we use other channels to connect with our stakeholders, including Bulletins, SBP information events, 1-2-1 meetings, etc.
Changes in SBP were driven by best practices demonstrated by leading sustainability standards, which aligns with the principles of codes of International Social and Environmental Accreditation and Labelling (ISEAL), a recognised global membership association for sustainability standards. Why has SBP chosen to align the scheme with ISEAL? 
Carsten: SBP aspires to introduce best practice across all our operations. 
We aim to learn from global, leading sustainability standards and to that end, there is no better starting point than the ISEAL Credibility Principles.  
The ISEAL Credibility Principles represent the values and concepts that are most likely to bring about positive social, environmental and economic impacts while decreasing negative impacts.  
As we further our work on realising best practice, we will be mindful of how we can incorporate the ISEAL Credibility Principles to deliver an effective and efficient certification system that is accessible to our users.  
Will SBP apply for ISEAL membership and be verified as full ISEAL compliant? What is the timeframe? 
Carsten: Attaining full membership of ISEAL remains a goal. We are working towards full membership; we cannot give a more a definitive timeframe at present. 
SBP has identified three key priorities for 2019, which are to embark on a review of strategy for the organisation, to formalise a procedure for standards revision and to further work to deliver best practices. How much has SBP achieved from these three key priorities identified? 
Carsten: The Board has been fully engaged in a review of SBP's strategy and we have developed a three-year work plan to support that strategy. 
Following a public consultation, we published our document development procedure in September. All documents that inform the implementation and operation of the SBP certification system shall be developed in compliance with that procedure. 
We have reviewed many of our practices to ensure consistency with both our governance model and best practice as demonstrated by leading sustainability standards.  
What can we expect to see from the SBP strategy review? 
Carsten: The review of SBP's strategy included consideration of the various sub-scopes, including (but not limited to) feedstock, products, categories of the certificate holder, end-users and relationships with other certification schemes.
Through facilitating biomass supply chains consistent with our purpose, SBP will continue to provide assurance enabling existing markets to be supplied. We will explore new markets where there is an identified need.
Central to our strategy will be the provision of verified data along the supply chain in a secure and transparent way, presenting a platform for both assurance and innovation.
Where do you see SBP within the next 5 years? 
Carsten: Fully delivering on our purpose to facilitate the environmentally and socially responsible management of biomass resources to enable climate goals to be met. And, as a full member of ISEAL, aligned with best practice as demonstrated by leading sustainability standards. 
Are there any plans of expanding SBP into agricultural waste or other types of non-forest biomass? If not, why? 
Carsten: New feedstock types are being considered by one of our thematic working groups; we await the recommendations of the group.
Currently there are a number of forest certification schemes such as Forest Stewardship CouncilTM (FSCTM). Why is there also a need for SBP? 
Carsten: SBP recognises fully the credibility of existing and well-proven forest certification schemes, such as the Forest Stewardship Council (FSC) and the Programme for Endorsement of Forest Certification schemes (PEFC) and does not intend to compete with or replicate them. There is, however, limited uptake of those certifications in some key feedstock supply bases and the limited requirements of existing schemes compared to the regulatory requirements faced by users of woody biomass for energy production, for example, the requirements around carbon emissions data, which is facilitated by the SBP Data Transfer System.   
SBP has made several improvements to the Data Transfer System (DTS) to track woody biomass transactions along the supply chain. Why is it important for SBP to have this system? 
Carsten: The SBP Data Transfer System (DTS) is unique in its capability to track woody biomass transactions along the supply chain. We and our assurance partners have complete visibility on all biomass produced and sold with an SBP claim. Such visibility is necessary to provide biomass end-users with accurate and verified energy and carbon data allowing them to calculate greenhouse gas emissions in accordance with the carbon accounting methodologies approved by the relevant regulatory authorities.
How was the SBP Data Transfer System (DTS) accepted by the certificate holders? Has there been resistance or concern over this system?  
Carsten: The SBP DTS has been widely welcomed by certificate holders, certification bodies and our accreditation body. Feedback from users of the DTS has been very positive with key benefits cited as the transparency it affords through the provision of verified data to the ease of chain of custody audits.
SBP is mainly seen as a scheme for supplying the Northern European Market with biomass. Do you have any plans/strategies to access new market? 
Carsten: There is certainly scope for extending into new geographic markets and that has been considered as part of the strategic review. It is no secret that Asia has been under consideration for some time as a potential new jurisdiction for SBP to demonstrate regulatory compliance.
Already we have our first certificate holder in Japan (a trader) and a number of prospective certificate holders in the pipeline for South-East Asia. As would be expected, the expansion will depend on demand.
SBP prides itself on its flexibility and adaptability to new and changing markets. Moreover, we see SBP as an 'off-the-shelf' standard for those markets that are yet to implement sustainability criteria or requirements
SBP and the use of biomass has been heavily criticised by especially NGOs in South Eastern USA. Has SBP taken any action to address these criticisms? Can you share some of the actions taken so far? 
Carsten: The use of biomass for energy has prompted much debate over the years. Belgium, Denmark, the Netherlands and the UK have been at the forefront of developing sustainability criteria of solid biomass, and more recently EU-wide criteria have been agreed.  
SBP is a certification system that allows end-users to demonstrate compliance with the various definitions of legality and sustainability. SBP does not define legality and sustainability per se, it uses the definitions determined by competent regulatory authorities.  
SBP has been wrongly criticised for its lack of independent audit and verification. Independent decision-making has always been inherent in SBP's processes and procedures, and it is something that has been strengthened over the years, with the introduction of third-party accreditation and more recently the implementation of multi-stakeholder governance.  
SBP convened a working group with the objective of developing guidance to support biomass producers in fulfilling SBP requirements relating to high conservation values in relation to biomass feedstock in the South East USA.  
Following the submission of the working group's guidance to SBP, the SBP guidance document 'Meeting SBP criteria in relation to protecting exceptional conservation values in the South East USA' was published in March 2018. The document provides guidance on the identification of exceptional values and places, and best practices for protecting them.  
How would you describe the role of SBP in current and future markets, as more countries are transitioning to a low-carbon economy? 
Carsten: SBP exists to promote responsible practice throughout the woody biomass
supply chain. It is unique amongst certification systems through facilitating the collection and verification of energy and carbon data from feedstock origin to the end-user. The data may be used by Certificate Holders to calculate carbon emissions using carbon accounting methodologies.
We expect such visibility of the supply chain to influence policymakers and biomass users in other geographies and to view SBP as the 'go-to' standard for biomass to energy production.
Provided national governments continue to recognise the contribution that biomass can make in the transition to a low carbon economy there will be a place for SBP, that can assure and verify the contribution that biomass can make if done in the right way.
Before joining SBP as the Executive Director, you were Director of a forest certification body. Can you describe the differences and challenges from heading a certification body to heading a certification scheme? 
Carsten: As the head of a certification scheme owner the challenges are very different. The stakeholders of a certification scheme are many and varied, each with their own agendas, each equally valid. 
There is a more political dimension to address, which in the case of SBP includes translating legislation and regulations into practical and workable processes and procedures that are not only fit for supply chain actors but also allow for assurance and verification by independent third parties.  
The business model in regard to governance, strategy, budget, day-to-day management, etc. of standard-setting organisations/certification schemes differs strongly to that of certification bodies. Nevertheless, based on best practice, both types of organisations depend on each other to be able to deliver an independent and credible assurance system such as the one set by SBP.  
Having managed a certification body, I am well aware of the challenges facing certification bodies and use that knowledge and experience to manage the relationship with our accredited certification bodies. Certification bodies are the first on the ground when it comes to auditing compliance with SBP at a company level. As such certification bodies can have an impact on SBP's reputation and stakeholder recognition. It is a must to ensure quality across all SBP's accredited certification bodies.     
Having worked with organisations such as FSC and PEFC and having audited (globally) against their standards for multiple years I have amassed a wealth of experience and have learnt many valuable lessons. I aim to invest that knowledge to develop the SBP organisation.