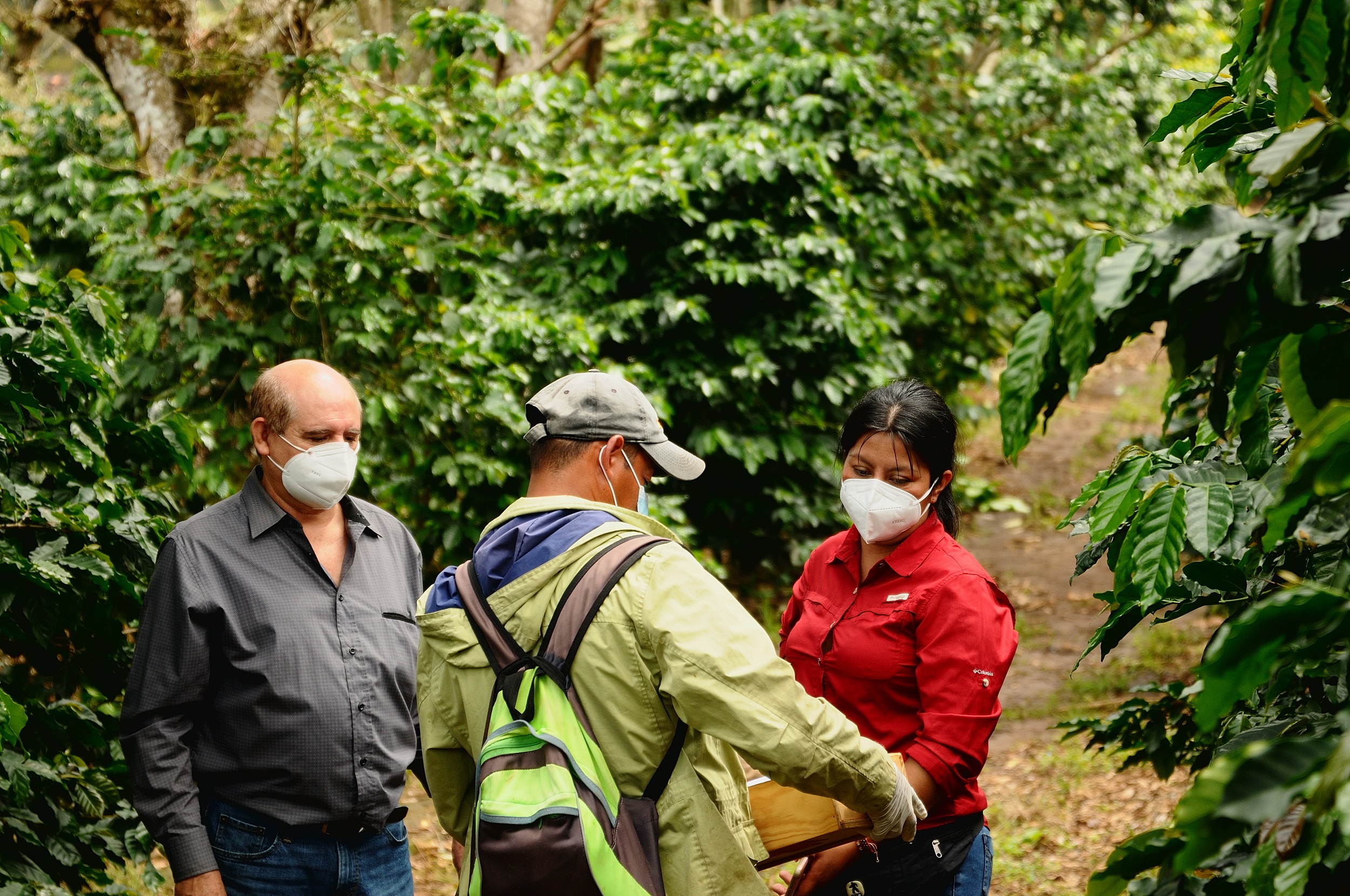 In 2020, the Rainforest Alliance launched the Rainforest Alliance Certification Programme, based on the 2020 Rainforest Alliance Sustainable Agriculture Standard. This year, we can expect to see the roll-out of several changes under this new programme. Read this article to find out whether your farm and/or your company in the supply chain are impacted and what you should do.
Applying for the Rainforest Alliance Certification Programme
For current certificate holders
If you are already part of the current Rainforest Alliance or UTZ certification programmes, you will need to register and create your profile on the new Rainforest Alliance Certification Platform. This would allow you to transition and get certified under the new programme. Below is the plan for each group:
Farm certificate holders may begin to register from 1 February 2021.

Current chain of custody or supply chain certificate holders and supply chain actors can start their registration process when invited by the Rainforest Alliance.

Retailers who have not previously been registered in the Rainforest Alliance certification system can begin the registration process when they are invited by the Rainforest Alliance to do so. 
Whichever group you are, the Rainforest Alliance will send an invitation email with the correct link when you are able to start your registration process.
For existing certificate holders, we urge you to complete the registration in order to transition before end of 2021. Any registration after 2021 will be considered as new entrant to the programme and this may impact the link to any volumes that late registerers still have in the current system.
To assist you in this process, the Rainforest Alliance has created a Transition Tool. Check the tool out as it can help you understand the necessary steps for you to transition to the new programme. 

For new applicants during the transition period 
The Rainforest Alliance has established a one-year period with transitory rules for a smooth transition from the UTZ and 2017 Rainforest Alliance Programmes into the new Rainforest Alliance Certification Programme. The document which covers the rules new organisations must follow can be downloaded here.
In order to request a transition period audit between 1 July 2021 to 30 June 2022, new organisations must complete the certification registration process on the Rainforest Alliance Certification Platform here. Registration for the new programme can start at any time. 
In this context, the term 'new organisation' refers to any farm or supply chain actor that does not hold a valid UTZ or Rainforest Alliance certificate by 30 June 2021 and wishes to achieve certification with the Rainforest Alliance Certification Programme. This can be either individually, as a group, or multi-size. 
New farm organisations
Organisations that have farming in the scope of activities for certification shall follow the requirements for farm organisations. They will be audited against the applicable farm and supply chain requirements according to the activities they perform in relation to certified crops. New farm organisations should register at least four months prior to the audit to allow sufficient time for audit preparation and scheduling. 
New supply chain organisations
New individual or multi-site supply chain organisations shall undergo a Supply Chain Risk Assessment (SCRA) for each of their sites to determine whether it requires a transition period audit or an endorsement process to obtain a transition certificate. 
Click here to access the list of Standards along with the Annexes and Guidance documents.
You can contact customersuccess@ra.org if you have any questions or need technical support.
Vegetables under the scope
The Rainforest Alliance has confirmed they will continue to work with certification partners on vegetables. The scheme currently has 97 existing vegetable certifications, representing over 80,000 hectares under improved management with over 48,000 farm workers benefitting from the certification programme.
Following the overall transition plan, current vegetable certificate holders will need to transition to the new programme and implement the requirements of the 2020 Rainforest Alliance Sustainable Agriculture Standard which becomes mandatory on 1 July 2021.
The Rainforest Alliance online traceability platform, Marketplace 2.0, which was developed for fruits is now extended to cover vegetables. This makes it even easier to trace Rainforest Alliance Certified products through supply chains, and to authorise trademark approvals. 
The programme will provide training to certificate holders of both vegetable and fruits. Farms wishing to sell vegetables as Rainforest Alliance CertifiedTM, will also need to maintain a credible food safety certification, such as GlobalG.A.P. or HACCP. 
For questions on vegetable certification, you may reach out to cmedrano@ra.org. 
Palm oil under the scope
As for palm oil, the Rainforest Alliance has made the strategic decision to phase out of palm oil certification and not to include palm oil from the scope of its new programme.
Although the Standard is mandatory from 1 July 2021 onwards, the Rainforest Alliance is offering the option for existing palm oil certificate holders to remain certified against the Rainforest Alliance 2017 Standard until the final date, 31 December 2022. 
Some of the rules for the phasing out of the Rainforest Alliance palm oil certification include:
No new farms can join the Rainforest Alliance 2017 Certification programme for palm oil.
Palm oil producers and supply chain actors are not eligible for certification under the new Rainforest Alliance Certification programme.
New supply chain actors may join the programme until the end of 2021, provided they finalise their certification process by 31 December 2021.
All certificates for supply chain actors will have a final expiry date of 30 June 2023, at the latest. This is to allow supply chain actors to sell remaining Rainforest Alliance certified products in accordance with Rainforest Alliance labelling and traceability requirements.
Labelling approvals for use of the Rainforest Alliance Certified (RAC) seal will only be granted until 30 June 2023. Any product remaining on shelf with the RAC seal will not be expected to be removed or destroyed at any time.
For more details, download the latest policy here.
UEBT and Rainforest Alliance Herbs & Spices Programme
The Rainforest Alliance and the Union for Ethical BioTrade (UEBT) have now developed a joint Herbs & Spices Programme. All ingredients certified under this new programme will be able to carry the Rainforest Alliance certified seal.
The new UEBT/Rainforest Alliance Herbs & Spices Programme bring together the current UEBT/UTZ Herbal Tea Programme along with the UTZ and Rainforest Alliance certification programmes for herbs, spices, rooibos and vanilla. The new programme applies to all ingredients for herbal and fruit infusions, including rooibos, as well as other herbs & spices, including vanilla, chilli and pepper. 
Under this programme, the following standards apply to farms and supply chain actors:
For farm certification: In general, the UEBT/Rainforest Alliance requirements compiled in a Field Checklist apply. There are several exceptions when farms will be certified against the 2020 Rainforest Alliance Sustainable Agriculture Standard instead. 
For supply chain certification: The 2020 Rainforest Alliance Sustainable Agriculture Standard's Supply Chain Requirements apply to companies buying from certified farms.
Manage risk with the Rainforest Alliance Child Labor and Forced Labor Sectoral Risk Maps 
The Rainforest Alliance Child Labor and Forced Labor Sector Risk Maps are a key component of the organisation's risk-based approach. The methodology has been in development since 2019, together with human rights consultancy Ergon Associates. These methods were formed with extensive input from the Rainforest Alliance's field teams as well as child and forced labour experts. 
The risk maps developed are based on key indicators of the incidence of child labour and forced labour. These indicators are drawn from indices – most of which are publicly available – and the Rainforest Alliance's own research. 
For more information on this human rights standard, click here.  
Updates for the Rainforest Alliance/UTZ certified cocoa groups in West and Central Africa
The Rainforest Alliance's Policy for Farm and Supply Chain Certification in Cocoa sets out specific implementation requirements for certificate holders at both producer and supply chain actor levels as well as reinforcing the assurance process. 
Click here to read the Rainforest Alliance's newsletter for all new and existing certified groups in Côte d'Ivoire, Ghana, Nigeria and Cameroon on the latest Cocoa Sector news.
Rainforest Alliance events 
Stay updated on the latest industry standards by taking part in the Rainforest Alliance's webinars and events here. 
 
Photo (on top) courtesy of Finca San Fernando - a Rainforest Alliance certified coffee farm from El Salvador.