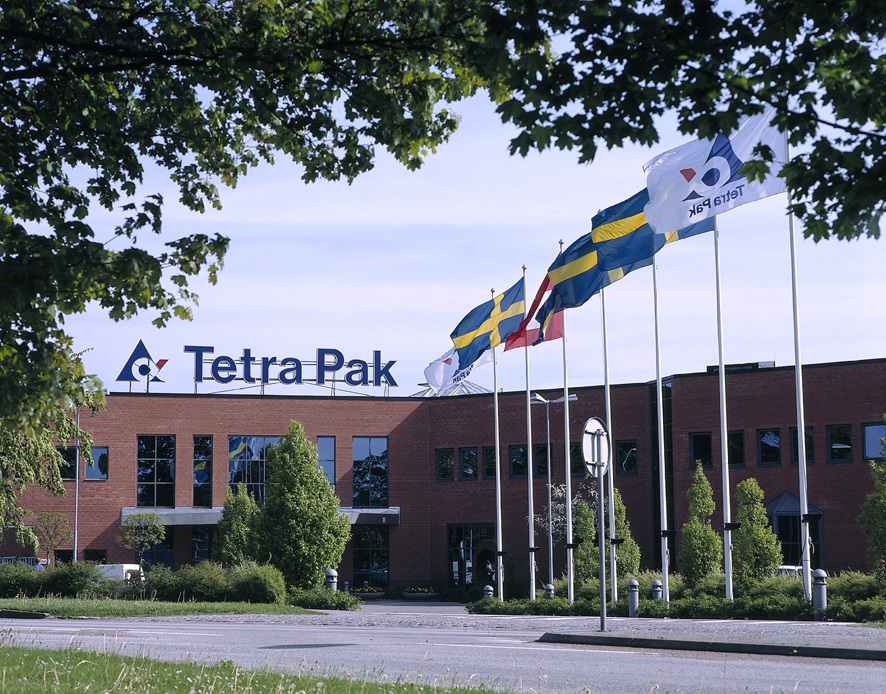 Only 9 per cent of all plastic waste ever produced has been recycled. The plastic waste problem, especially packaging waste – must be addressed for a more sustainable future. Tetra Pak is moving towards a circular economy by creating packaging that reduces environmental impact.
Plastic packaging: Convenient but at the expense of the environmental impact
Most product packages are manufactured, bought, used and then thrown away, seldom getting a second use. As a result, every year about $80-120 billion worth of plastic packaging material value is lost to the global economy. 
Over 8.3 billion tonnes of plastic has been produced since the early 1950s and it is estimated that only 9 per cent of all plastic waste ever produced is recycled. At this rate of production and recycling, the Ellen MacArthur Foundation's New Plastics Economy report predicts that by 2050, there could be more plastics than fish in the ocean.
Packaging with a lower environmental impact
The new era of sustainability is emerging, consumers are becoming more environmentally conscious and are willing to pay more for brands that take greater responsibility for the environment. There is a growing trend in consumers looking for environmental logos when shopping, increasing from 37 per cent in 2013 to 54 per cent in 2019, according to Tetra Pak Index 2019: The convergence of Health & Environment.
As a result, more brands and businesses worldwide are looking for ways to reduce their environmental footprint. Major brands are also more committed to sustainability, by switching to environmentally friendly packaging.
Sustainable and/or environmentally friendly packaging brings numerous benefits for businesses, consumers, and the environment, including but not limited to, reducing environmental and ecological footprints, improving brand reputation and image, and reducing harmful plastic waste and chemicals.
There are many different types of environmentally friendly packaging. Forest Stewardship Council™ (FSC™)-certified packaging is one such example. Let's take a look at FSC-certified Tetra Pak® packages. Tetra Pak produces a carton packaging range for fresh products such as dairy, cheese, ice cream, beverages and prepared food.
.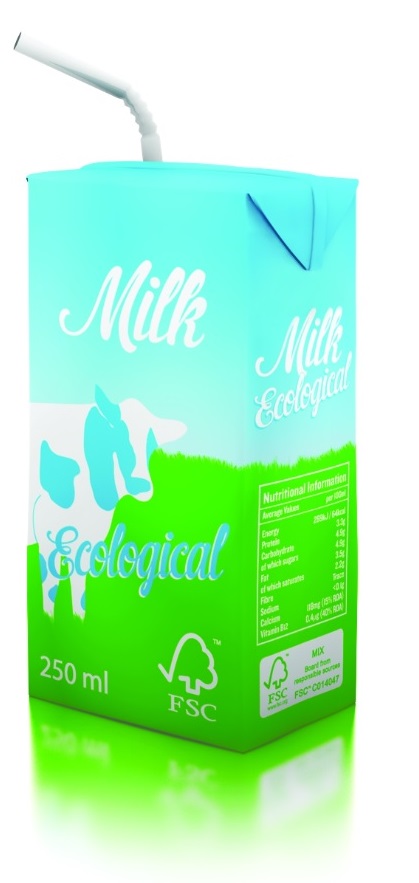 In August 2019, Tetra Pak announced they have delivered over 500 billion packages labelled with the FSC logo globally, in line with the company's commitment to promoting responsible sourcing. Following the launch of the world's first FSC-certified Tetra Pak® package with J Sainsbury in 2007, the number of cartons Tetra Pak delivers bearing the FSC logo has steadily increased each year.
Approximately 75 per cent of a Tetra Pak carton by weight is paperboard. FSC Chain of Custody certification ensures that FSC certified materials such as paperboard in the packages have been identified and checked at every stage of the supply chain. All Tetra Pak's paperboard comes from FSC certified and controlled sources.  
"We've had a tremendously strong FSC development over the past three years in three of our business regions – Asia Pacific, Europe and Central Asia, and Greater Middle East and Africa. We are now close to producing 100 per cent certified packages in these three regions," says Thomas Stridsberg, Sustainability Transformation Director.
Thanks to the increasing availability of FSC-certified paperboards, progress is being made in FSC development. "We are today able to produce 100% of our packaging material as FSC-certified in all regions, apart from the Americas. By 2020, we expect to be able to offer this globally."
Resource efficiency and the circular model
A shift in the sustainability landscape within the last 18 months, including increased pressure on waste management, plastic materials and reusability challenges the packaging industry to look for solutions that move toward a circular economy.
What is a circular economy? The principles of the circular economy require consumers, businesses and stakeholders to move beyond the single-use culture, according to Ellen MacArthur Foundation. All products, especially plastics and textiles, within the principles of a circular economy, should be redesigned with a potential for reuse and recycle.  
The first step towards a circular economy transition is sustainable sourcing. Tetra Pak is moving towards this direction because one of their priorities is sourcing sustainable timber. Their FSC-certified cartons are made mostly from raw materials that can help lower climate impact compared to packages made from mineral sources.
The next step in moving towards circularity is developing a pathway for recyclability. All Tetra Pak carton packages are produced to become more circular, as they are recyclable and can be transformed into different products. According to Tetra Pak, over 70 per cent of its packaging material is made from long, strong paper fibres that can be recycled. The thin layers of polymers used in the beverage cartons can be mixed with other polymers and turned into new products, such as crates, carton boxes and roofing tiles.
"We believe that the economy of the future must be circular and low-carbon with a minimum climate impact across the entire food value chain. We are working to achieve this by delivering solutions with the lowest carbon footprint and highest efficiency, minimising the environmental impact on our own operations and working with partners to address the end-of-life of our products," says Adolfo Orive, President and CEO of Tetra Pak.
With that ambition in mind, Tetra Pak strengthened its packaging portfolio innovation strategy by ensuring its packaging is made from renewable and/or recycled packaging materials and fully recyclable, without ever compromising on food safety requirements.
"Ultimately, we want all beverage cartons to be collected for recycling, and for no cartons to end up as litter or in a landfill," Orive adds, in line with the circular model.
All photos by: Tetra Pak