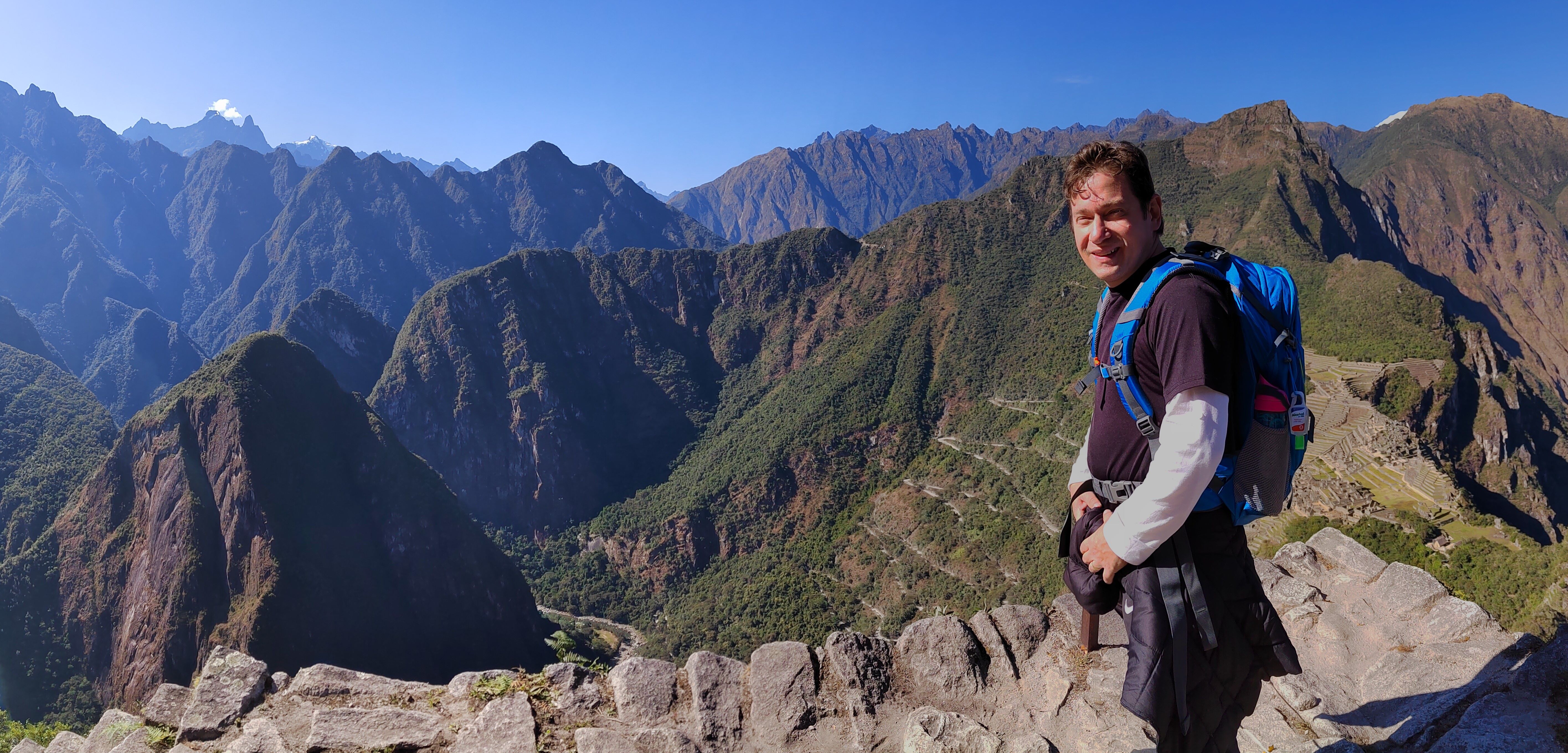 An expert with more than two decades of experience in the travel sector talked about how travel can help people learn and make the world a better place, and how tourism businesses can achieve long-term commitments through responsible business practices, including the power of auditing and certification in making the industry more liable and sustainable.  
Passionate about sustainability in the travel sector, Saúl Blanco Sosa, Director of Preferred by Nature's Sustainable Travel Programme, shared his thoughts on sustainable travel and sustainable travel certification. Saúl started his professional journey in 1994 in the travel sector, and for the last 25 years, he has been engaged in developing the concepts for tourism certifications for hotels, tour operators, and businesses, gaining insights into community tourism, and performing multiple roles such as advisory, coaching, and training in the sector.
Travel, for Saul, is an extremely potent and important educational tool. The travel sector has the power to transform people´s views by sharing and exchanging different cultural values, heritage, ethnicity, richness and diversity in food, languages, communities, and so on. Sustainable travel is all about combining these elements to teach the world about the diversity of what we have in different countries and regions and the richness that lies within that diversity.
Elaborating on travel being an invaluable means for learning, Saúl shared that the travel sector can really transform the way we understand society, customs and cultures, and how we can really influence a positive exchange among people from different origins. After the formal educational sector, Saúl believes the travel sector is the closest sector that can touch people's minds and change the processes around them, making it a great tool for building a better society, and as some say, an instrument of peace.
However, while tourism is a wonderful opportunity for development, it is also a potential tool for destroying communities, misusing cultural heritage and values, and negatively impacting the lives of locals in many ways. Therefore, the question arises as to whether we can stop tourism at all.
"We cannot stop people from travelling, exploring, or speculating about whether we can prevent tourists from reaching a particular location. Since it is not going to happen, let's not waste our efforts on making it happen and instead focus on how we can encourage more meaningful connections between locals and tourists alike," said Saúl. 
 
The power of auditing 
According to Saúl, auditing is a powerful way to take a close look at something, figure out its status, and then give it a seal of approval. The auditing concept is not the only approach, but it gives formality to the approach. There is a lot of value, especially with independent auditing, in objectively telling where a company stands. Auditing adds formality and frames to the process with accuracy. It should not be measured based on the pass or fail criteria. Companies and organisations should look at auditing as an evaluation process that "adds value to their journey from an outside perspective".
Adding on, Saúl emphasised that "it is a process that companies and organisations should understand not as an end but as a means towards a never-ending journey, which is ultimately what sustainability is. It gives you this type of insight into where you are, where you realise there are things that you thought you were doing well, but you probably aren't doing too well or that you could improve, and it has this kind of exchange what makes auditing a good tool for continuous improvement". 
Saúl further added that auditing is linked to certification, and in many cases, companies are reluctant to go through with this because auditing seems like passive compliance, and they do not like that non-effective "box-ticking" method, which ignores tangible changes. However, good independent auditing is not about "box ticking" is about giving travel companies an opportunity to measure their actions against validated criteria and provide feedback to organise their efforts and plans for a journey of continuous improvement." Saúl hinted at moving out of comfort zones and conformity criteria and implores thread-bare real problems on a continuous basis.
What's good versus not so good  
The good practices that a lot of hotels display, such as encouraging and leading reuse programmes, placing cards on the table, turning off the lights, etc., have become kind of standard practice over time. However, this does not reflect a company's commitment towards responsible business. The most relevant takeaway is that a responsible hotel should be committed to long-term processes.  
Saúl mentioned commitment as the first sign of a truly responsible company, and public commitment is when a company says in public that it wants to improve its effects on the environment, society, and culture. This is how we want to improve our business in a way that benefits us, the business, as well as our surroundings, stakeholders, and those with whom we are engaged. Reporting real feasible improvements, periodically, being transparent about incapabilities, and proudly highlighting accomplishments are all very important.
Being honest about the challenges faced while finding solutions to overcome them is another important way travel companies must work. "We should talk about the problems and challenges publicly so that they become a topic and can be addressed; otherwise, they will never be tackled", added Saúl.
Responsible practices 
Food waste in the hospitality and travel sectors is a key sustainability concern. Large amounts of food are being wasted at tourist destinations, whereas there are cases where locals don't have enough food to consume. It is crucial for hotel businesses to find ways to reduce food waste and ensure the size of portions is well prepared to avoid disposal, and reuse the good food waste where possible. Calculating and analysing the food supply chain—the choice of sourcing resources and its impact in terms of its environmental and social footprint—is essential. Finding ways to reduce food footprints by using more local resources is a must.
"It's not just about being environmentally friendly but also socially responsible. Where are you sourcing from? Whom are you sourcing from? What is your source of support? Can some efforts be made to support local startups? Some of these kinds of efforts we are trying to make and putting options on the table for companies to consider", explained Saúl.
How certification is helpful for the sector? 
Certifications can help tourism organisations and destinations access and monitor their environmental and social impacts and facilitate their tourism activities in a more responsible manner. Additionally, to measure their socioeconomic progress, which is closely related to the development, it is essential that all aspects of the tourism areas are responsibly managed and planned. Certification can play a vital role in achieving these milestones. 
"Certification can be used as a tool to support sustainable development; however, it is not the only option to depend on. We are here to support the overall global efforts, not to solve all the problems. This is the first thing that we need to be clear about. Certification was never intended to solve all sustainability problems, but some companies misuse it by taking advantage of consumers not being educated about it," stated Saúl.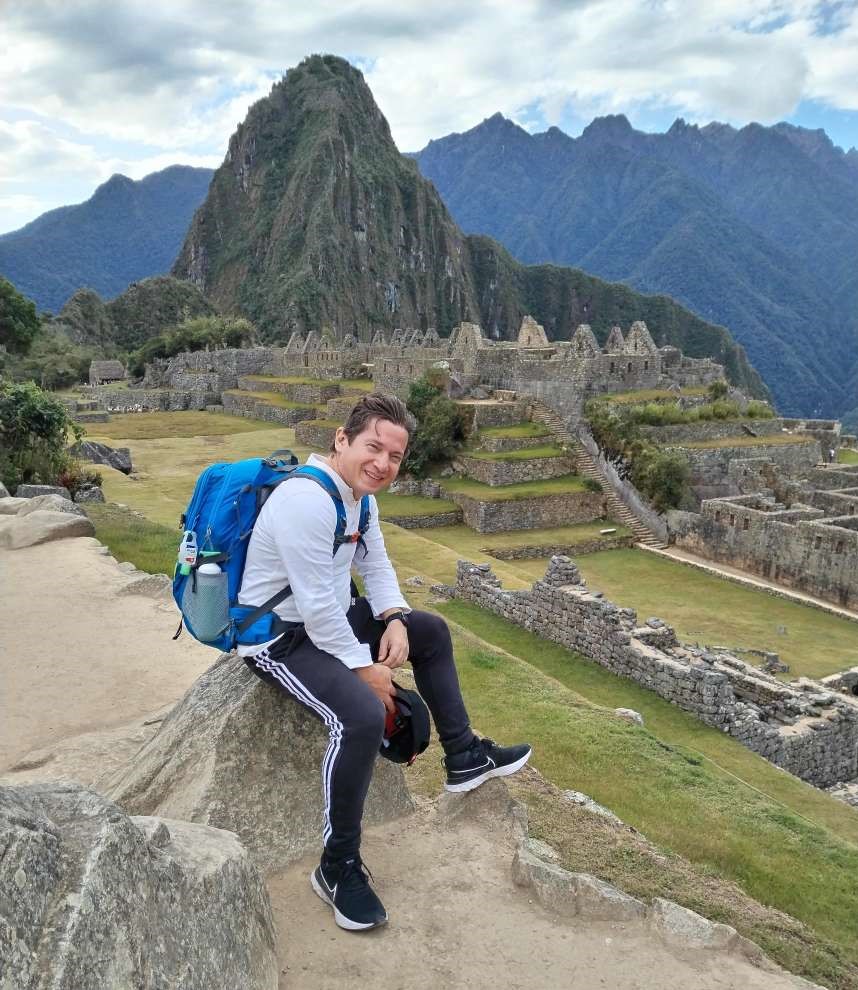 The key takeaway 
When planning a vacation, it is important to take things slow, identify a destination, and see as much as possible from it. This will not only give travellers a great experience but also positively impact the local community and local consumption. Additionally, it can also help bring benefits to small entrepreneurs and other sustainable travellers. 
"Avoid visiting multiple locations or multi-sites and try to stay longer at the same place. Take time to really feel a place and understand it, as this will give you great memories of the place when you return. And finally, be a responsible traveller and enjoy every single day of the trip," concluded Saúl.
The article is adapted from the Saving Tomorrow's Planet podcast. To listen to the podcast, please click here. 

Preferred by Nature has recently updated its Standard for Sustainable Travel Activities, covering more critical aspects of sustainable travel. The enhanced Standard has been aligned with global sustainability goals, via the Preferred by Nature Sustainability Framework and Global Sustainable Tourism Council Criteria (GSTC). To learn more about the Standard, please click here.