WWF wanted to use the evaluation as an opportunity for joint reflection on lessons learned, whereby insights gained would help to improve the operational capacity of the staff and offices involved.
The aim of the evaluation was to present a balanced view on progress and achievements as seen by the implementing teams and host office themselves, but also as seen by the target groups or beneficiaries, by project partners, by officials or by private sector. 
The evaluation provided directions for future tiger conservation in Belum-Temengor Forest Complex.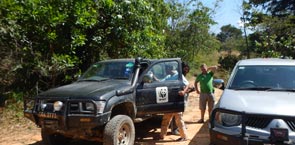 The objectives of the evaluation were:
To assess the relevance of the concept, strategies or approaches used by the project over time including an assessment of the impact of the project on tiger conservation in Belum-Temengor Forest Complex and in comparison with other non-intervention sites. 
To assess the relevance of tiger conservation in Belum-Temengor Forest Complex within a wider context of Peninsular Malaysia Forests Landscape. 
To execute a full assessment of progress and effectiveness over time against the pursued objectives and results of the programme providing as much as possible evidence in the form of trends over time from 2003-2012. 
To assess the repercussions if the project was to be discontinued. 
To draw-up important institutional lessons (regarding governance, collaboration, staffing, funding and cost-awareness) to be learned from the implementation of the Tigers Alive! project.
Outline of the evaluation  
Each evaluation of the Tiger Alive projects has highlighted significant successes and it is clear that the Project Team of Tigers Alive IV has gained significant knowledge and implementation experience along the way, and is now a highly knowledgeable and committed team with a clear understanding of what is needed to continue project work on tiger preservation.
Tiger conservation in Malaysia was at the time of writing in a critical stage and it cannot be stressed enough how important it was and still is that WWF–Malaysia maintains and increases its conservation efforts. Should WWF–Malaysia's efforts come to a halt, there would be no monitoring of tiger population in the Belum-Temengor Forest Complex, no systematic anti-poaching patrols conducted and no systematic data collection focusing on the seriousness of poaching of both tiger and tiger prey. Consequently, there would be less pressure on government to take tiger conservation to a higher level, which is necessary if we wish to save the species in Malaysia.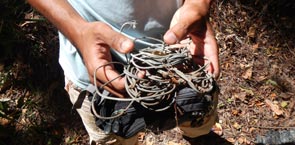 Feel free to contact us if you wish to engage or learn more about this project.