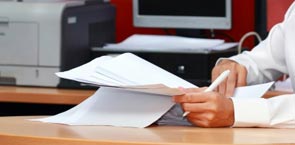 Commissioned by the Rainforest Alliance and funded by IKEA, Preferred by Nature (formerly known as NEPCon) compared the FSC Principles and Criteria against three voluntary carbon standards to facilitate a more efficient process for dual certification. The study included field studies to highlight areas where FSC and carbon standards overlapped, diverged and how they could be reconciled. 
The project aim
The aim of the study was to assess what the important differences and synergies where between carbon standards and the sustainable forest management standard. 
The objectives for the project were as follows: 
Assess the potential for restoration of different Vietnamese forest management operations Including an analysis of the degradation of forests and REDD+ policy implications 
Develop a pre-feasibility tool to help Forest Managers in Vietnam understand the potential in implementing forest carbon projects in the country 
Conduct a comparability and complementary analysis between FSC requirements for forestry in Vietnam and various carbon standards.
Project results

The study showed that bridges between the FSC Forest Management Standard and the carbon standards are numerous. Offering good opportunities for each to be strengthened while maintaining their individual meaning and objectives. It also showed that the, at that time, new FSC Principles & Criteria covered many of the gaps identified in the project proponents' interviews.
The direct output of the project were: 
Recommendations at policy level for forest management in Vietnam 
Tools for forest managers to assess the potential of carbon projects 
Report on costs and efforts to assess carbon stocks for FSC certified forests and recommendations to include FSC forest practices under leading carbon standards.
Contact
Feel free to contact us if you wish to engage or learn more about this project:

Jan Peter Feil
Project Department Manager
Email: jpf@jfeil@preferredbynature.org
Tel: +45 2821 9103