Objective of the project
Whilst having a chain of custody does not equate to automatic compliance with international regulations, if it is linked to a credibly managed forest source, it can go a long way towards giving buyers assurance of their timber sources. The Sabah TLAS was developed through a well-defined FLEGT process in order to prepare for the signing of a FLEGT VPA.
Specifically the objectives of this project were to: 
Define the principles and criteria for legality assurance, policing systems and credible chain of custody in collaboration with all stakeholders. 
Develop compliance verification standards for Principle 5 & Principle 6 whereby the standards will be trialled and embedded into respective verification systems in Sabah. 
Improve the performance of the timber industry in terms of meeting the legal requirement.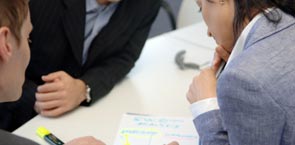 Evaluation and methodology
The evaluation of the Sabah TLAS was carried out against the FLEGT VPA definition of legality as well as the EUTR definition, using the Preferred by Nature (formerly known as NEPCon) and FSC interpretation of these in order to enable a comprehensive framework for legality. The process for evaluation and proposed revision was as follows: 
Comparing the Sabah TLAS standard with the EUTR and FLEGT legality definition using the FSC/Preferred by Nature legality assessment framework. 
Develop observations related to the definition of legality for P1-P6 in the Sabah TLAS legality criteria, and outline where issues that warrants revision may be present. 
Evaluate current verifiers and verification systems of the Sabah TLAS and compare them against the FLEGT and LegalSource programme requirements. 
Develop a proposal for a revised structure of the Sabah TLAS based on the above comparison and evaluation, as well as formulating normative indicators for field verification for Principle 1-6.
Project results
The outputs and results of the project among other things included:
A report describing the evaluation and suggested revision of the current Principles 1 - 6 of the Sabah TLAS against Preferred by Nature's LegalSource standard and Category 1 of FSC's Controlled Wood standard.
A proposal for revised criteria specifically for Principle 5 and Principle 6 of the Sabah TLAS. 
Proposals for revised verification procedures related to verifying industry conformance with P5 and P6. 
Increased awareness amongst the industry about the Sabah TLAS system, market requirements and verification procedures. 
Strengthened profile of the Sabah region and industry with international stakeholders.
Proven ability of the Sabah TLAS as being: 

In the shorter term, a vehicle to enable the industry in Sabah to continue exporting to primary international markets by meeting the requirements of the EUTR, and other major illegal timber trade regulations. 
In the longer term, a mechanism to be used in the FLEGT process