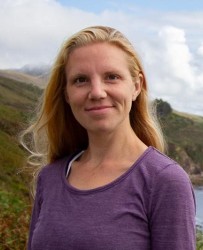 Christina Ingersoll
Senior Specialist, Salesforce
cingersoll@preferredbynature.org
+1 720-600-0402
christina.ingersoll
Christina focuses on maintaining, improving, and integrating the Salesforce platform to facilitate ease of use and compatibility with other technical systems and processes.
With a background in complex system analysis – including forests, agriculture, and database technology, my role in managing and optimising technical systems for Preferred by Nature is a fantastic opportunity to combine interests, skills, and values.
Christina's core responsibility is development, maintenance, and continuous improvement to ensure effective use of the Salesforce platform for Preferred by Nature's data and process management.
Christina works with the Technical Team, Programme Managers, Quality Manager, Controller, and Task Managers to provide a system that allows users to do their work with excellence and efficiency and helps Preferred by Nature fulfil its mission and responsibilities.
Christina has a background as a sustainability researcher with a focus on agriculture and agro-forestry at MIT, Harvard University, and the University of California at Davis. She has been a Strategic Sustainability Consultant, working with both Certifying Standards Organisations and multi-national corporations with sustainability commitments. She has also been a technical consultant for a wide variety of non-profits and traditional companies, primarily helping them use and optimise the salesforce platform for process and strategic management.
She joined Preferred by Nature in 2018.
Skills at a glance
Salesforce Certified: Advanced Administrator, Sales Cloud Consultant, Service Cloud Consultant, Data Architecture & Management Designer, Platform App Builder

BA in Biology and Environmental Science from Carleton College

MBA and Sustainability Certificate from MIT Sloan School of Management