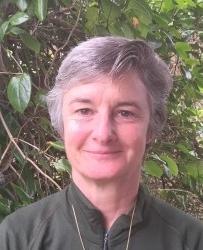 Malory Weston
mweston@preferredbynature.org
+(6)03 42660622
+61 (0) 427 518 631
moorookyle
Malory is a Senior Forestry Specialist based in Australia, and has been working with Preferred by Nature since 2015.
I'm excited to be working with Preferred by Nature in Australia, New Zealand and throughout Asia–Pacific. With its global reach and robust systems, Preferred by Nature is creating positive change and addressing major sustainability issues including deforestation.
She is a Senior FSC Chain of Custody Auditor, and Forest Management Auditor, as well as a PEFC Chain of Custody and LegalSource Auditor. Malory also works for Preferred by Nature as a technical editor, providing input to a variety of Preferred by Nature projects, including risk assessments and publications.
Prior to joining Preferred by Nature, Malory worked as a contractor auditor for Rainforest Alliance, and taught natural resource management in universities in Australia. She also worked in vegetation offsets and payments for ecosystem services; and had several years of practical involvement in a major project focusing on ecological restoration and agroforestry in a semi-arid area of south-eastern Australia.
Skills at a glance
FSC Forest Management Auditor

Senior Auditor, FSC Chain of Custody

PEFC Chain of Custody Auditor

RA Sustainable Agriculture Lead Auditor

LegalSource Auditor

Trainer in

Preferred by Nature

Expert courses (FSC Forest Management, FSC Chain of Custody, Controlled Wood, and Ecosystem Services)

Technical editing and writing

Master of Science (Botany and Ecology) and BSc (Hons), Graduate Diploma in Editing & Publishing, Professional Diploma of Human Resources

Languages spoken: English
Countries worked in: Australia, China, Czech Republic, Estonia, India, Indonesia, Latvia, Lithuania, Malaysia, New Caledonia, New Zealand, Papua New Guinea, Philippines, Poland, Solomon Islands, Thailand, United States and Vietnam