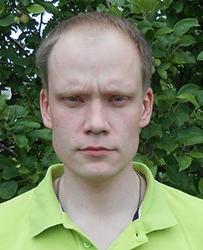 Alexander Gorbunov
agorbunov@preferredbynature.org
+7 911 573 6949
gorbunov_aleksander
Alexander is our Land Use Team Leader in the Russian office. 
I have a higher forestry education and I worked as a lecturer at a university. I was also the lead specialist responsible for FSC Forest Management and Chain of Custody certification in the timber holding. Currently I plan and supervise all forest management audits in Russia.
He also acts as FSC and PEFC Forest Management and FSC Chain of Custody Lead Auditor.
Alexander joined Preferred by Nature in May 2013.
Skills at a glance
FSC and PEFC Forest Management Lead Auditor and FSC Chain of Custody Lead Auditor
Languages: Russian, English