Body
FSC Controlled Wood is wood of known origin with a minimum risk that it is harvested in an unacceptable way.
The Controlled Wood system defines the minimum standards for wood that can be mixed with FSC wood. Products made from such material can use the FSC Mix label.
FSC updated its Controlled Wood standard in 2016. Note that if you have a verification programme for Controlled Wood you will need to be re-audited in accordance with the new standard by 1 July 2017. See
here
for more details.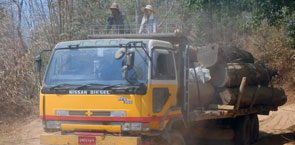 The new Controlled Wood Standard (FSC-STD-040-005 Version 3.0) requires you to:
Know where the wood you source comes from; 
Evaluate the risk that you may source wood in violation with five unacceptable categories of wood (see below) as well as the risk that such wood gets mixed into your supply chain;
Take action to mitigate any risk that you have sourced unacceptable wood.
Download our Controlled Wood factsheet (will be available soon). It describes the certification process and the services we can provide. 
Definition of unacceptable material
The FSC system defines five categories of unacceptable material:
Wood harvested illegally.
Wood harvested in violation of traditional and civil rights.
Wood harvested from forests with a high conservation value that is threatened by management activities.
Wood harvested from forests being converted to plantations or non-forest use.
Wood from forests in which genetically modified trees are planted.
There are two types of Controlled Wood certification: