Our Carbon Footprint Support and Verification Programme offers a range of services that align with your business needs. The integrated support approach to carbon footprint management (CFM) provides the necessary knowledge, tools and methods required to help you better manage and verify GHG emissions across your business, products or specific projects.
Verification against the CFM Standard also allows you to use the Preferred by Nature labels and claims to further promote your progress and achievements publicly. 
Whether you are familiar with carbon footprints or just beginning your climate journey, the CFM programme has been developed to accommodate all types of businesses, at any stage of the journey.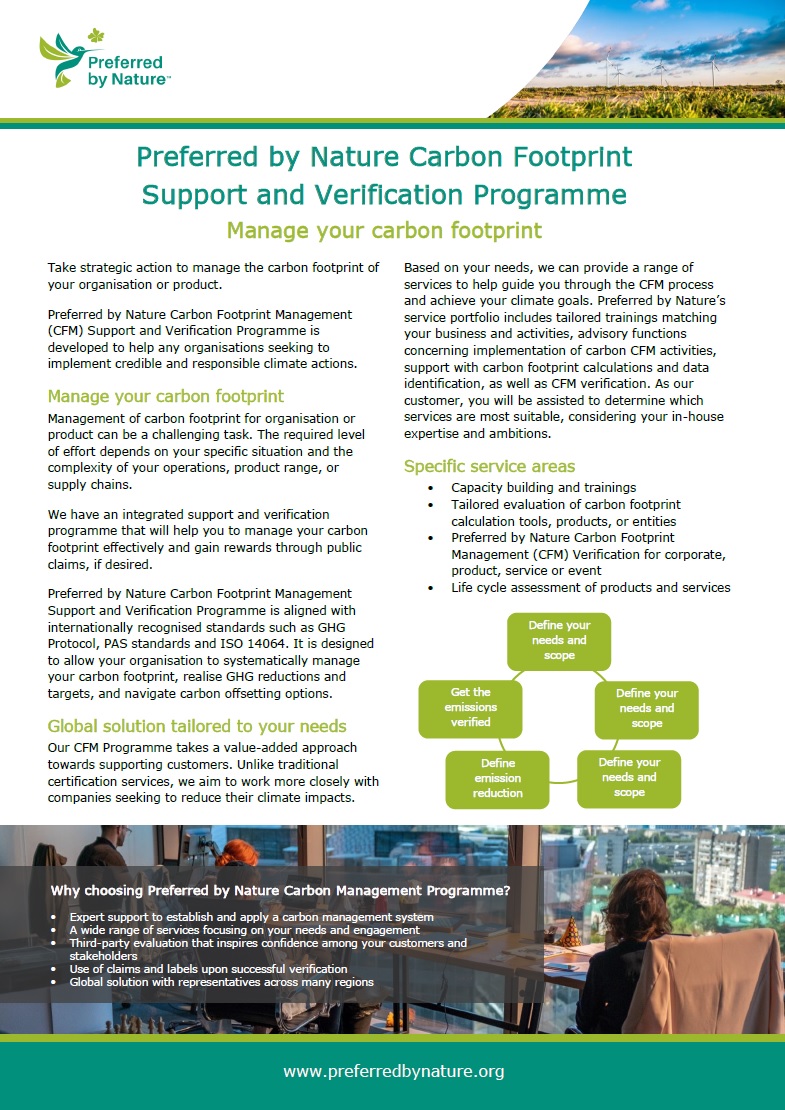 >> Learn more about Carbon Footprint Support and Verification Programme and how it can support your organisation's sustainability and climate targets