Focus of the study
The studies addressed a wide range of issues, including:
defining illegal land conversion in the domestic law 
outline and quantify the different roles of commercial and Small and Medium Enterprises/Household actors in different conversion activities 
identification of all documents and data necessary to track the production of timber that is the result of conversion of forestland 
The studies also examined questions such as where the raw material for timber processing/export was harvested from and what percentage of this derived from land conversion.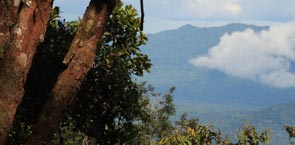 Outcomes of the project
Two final reports on forest conversion issues, one for Thailand and one for Cambodia, were one of the primary project outputs. In addition, a stakeholder workshop with over 70 participants was conducted in Thailand, where results from the two studies, along with additional forest conversion studies for Myanmar, Laos and Vietnam, were shared and discussed.