Background
Sabah State Forestry Department (SFD) has initiated several forestry initiatives and programmes to improve forest management and support the timber industry to meet international market requirements. Whilst having a chain of custody (CoC) does not equate to automatic compliance with international regulations, if it is linked to a credibly managed forest source, it can go a long way towards giving buyers assurance of their timber sources. The Sabah Timber legality assurance system (TLAS) has been developed through a well-defined FLEGT process to prepare for the signing of a FLEGT VPA.
Sabah State has a small timber industry with a few hundred active wood processing companies focusing on a number of wood products located around three main centres, Kota Kinabalu, Sandakan and Tawau. Most the companies are members of Sabah Timber Industries Association (STIA). STIA estimates that only 25% of their member companies have obtained an independently verified CoC. This means that most of the SMEs only have a limited understanding of the Sabah TLAS and/or the proposed Supply Chain controls as currently negotiated under the Sabah TLAS.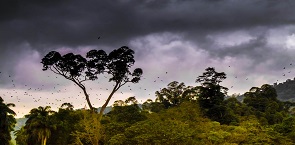 Objective
The main objective of this project was to build the capacity of the small and medium sized enterprises (SME) of Sabah's timber industry to comply with relevant TLAS Principles and Supply Chain Control requirements of the Sabah Forestry Department (SFD).
Project Approach
During its implementation, the project:
trained 30 selected SMEs involved in manufacturing and exports of sawn timber, moldin

g, furniture, veneer and plywood;

developed Action Plans and Standard Operating Procedures (SOP) for each of the selected SME, through initial site visit;

conducted one day training in preparation of the TLAS and Supply Chain Control

s compliance test based on the SME specific Action Plans and SOPs;

conducted follow up group trainings to allow industry operators an opportunity to exchange information with their colleagues;

trained SFD's staff to conduct legality and supply verification and

conducted a pilot legality and supply chain verification with SFD staff for training purposes and to identify gaps in governmental verification procedure.
Project results
The project yielded the following results:
Relevant stakeholders were made aware of the purpose of the project.

Specific Action Plans on were made for each SME operator addressing any areas of non-compliance and operators were provided with a tailored Standard Operating Procedure (SOP) that best suited their needs.

A training manual was designed to help SMEs; to check and ensure the legality of the supplies (based on TLAS Principles 1-4); to comply with TLAS Principles 5-6 and to implement adequate CoC systems in their operations.

A higher level of compliance with TLAS principles and implementation of adequate CoC systems among the SMEs was achieved.

Geographical synergy was created through knowledge-sharing among SMEs.

The skills of relevant SFD staff to ensure an improved verification process and identification of possible gaps in the current verification procedure were enhanced. 

Awareness about c

ompliance with relevant TLAS Supply Chain Control requirements among SMEs in the Sabah Region working within the timber industry was increased.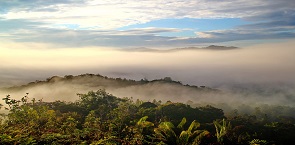 Impact
A large number of SMEs in Sabah were enabled to comply with the Sabah TLAS requirements for CoC and the legality claims of timber originating from Sabah thus strengthened. The capacity of Sabah Forestry Officers to evaluate CoC compliance to Sabah TLAS was increased. In conclusion, the overall impact of the project was a strengthening of the Sabah Timber Legality Assurance System thus increasing the legality claims of Sabah timber.