The project Increasing capacity of Civil Society Organisations and SMEs to implement FLEGT requirements was launched on 18 February 2014.
Vietnam is negotiating a Voluntary Partnership Agreement (VPA) with the EU and is working towards a timber licensing system under the EU Forest Legality Enforcement, Governance and Trade (FLEGT) Programme.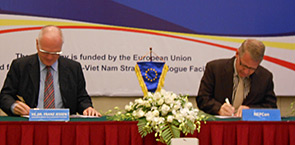 Project objective
The project aimed at building the Vietnamese Small and Medium sized Enterprises (SMEs) capacity to fulfil the EU FLEGT requirements. It provided tools and training for the SMEs through key organisations, and supported legal timber trade in and out of Vietnam. 


The challenge
Vietnam has a thriving timber processing and exporting industry, mainly consisting of SMEs. The country epitomises many challenges for the industry in producer countries in fulfilling the FLEGT criteria. The SMEs generally lack capacity to meet FLEGT requirements, such as ability to document the legality and origin of timber and to manage and track timber flows.
In addition, approximately 80% of the material used in wood manufacturing in Vietnam is imported from third countries. This makes it more difficult to assure the timber's origin and legality. To boot, the products exported from in Vietnam largely consist in assembled and manufactured products. This adds greatly to the complexity of tasks such as verifying timber species contained in a product and their origin.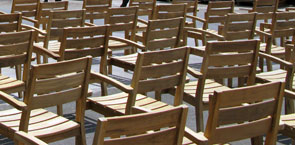 Project approach
The project provided a due diligence toolkit with guidance for SMEs on how to tackle FLEGT criteria for legality assurance. This was combined with training for the SMEs. The project involved the so-called "Intermediary Organisations", such as timber trade associations, NGOs, and others which are in frequent contact with timber processing SMEs. These key organisations were trained to provide training for SMEs. 
The project also conducted legality risk evaluations for countries that often provide timber for the Vietnamese processing industry. This included recommendations for how to address the specific risks that exist within each country. These assessments provided essential help for Vietnamese processing industries in determining which actions they needed to take. The project's outreach programme also included an awareness raising campaign amongst the Vietnamese industry at large.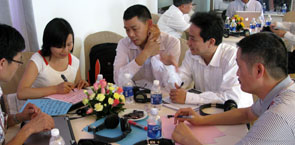 Results  
The overall outcome from this project is that the Vietnamese timber industry and in particular the SMEs are in a better position to meet the EU FLEGT requirements, based on the tools developed by the project. This also built their capacity to fulfil demands for timber legality assurance from overseas buyers.
The following results were achieved:
Capacity building provided for 15 intermediary organisations (50-75 people) to train SMEs on implementing FLEGT requirements using the project's toolkit.
Risk mitigation toolkit for Vietnamese SMEs – pilot tested by 20-25 SMEs.
Awareness campaign on how to effectively implement FLEGT requirements will directly reach 300-500 SMEs, and thousands more indirectly.  
Timber legality risk assessments conducted for five key import countries
Evaluation of relevant legality verification and certification systems
Supply chain mapping tool
Mapping of the timber supply chain within Vietnam.

Wide dissemination of project outputs and results.

Project information 
Links