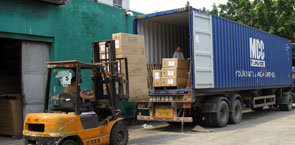 The purpose of the EU Timber Regulation (EUTR) is to halt the trade of illegal timber into the EU. The regulation is an important element of the EU FLEGT (Forest Law Enforcement, Governance and Trade) Programme.
The EUTR came into force on 3 March 2013. Due to the size of the EU timber market, this regulation affects timber products trade globally.
Whilst the onus is on the thousands of EU operators to which the EUTR directly 
applies , the regulation also impacts suppliers and traders worldwide whose products may ultimately arrive on the EU market. 
EUTR basics
The EU Timber Regulation includes three key requirements:
Ban on illegally harvested timber
The regulation prohibits the placing of illegally harvested timber or timber products on the EU market for the first time. The ban applies to numerous products listed in the regulation's annex. See which products are listed.

Obligation to register trade partners


All EU traders of listed products are required to keep records of their buyers and suppliers.

Due diligence obligations


The EUTR requires "operators" 

– 

EU companies placing any of the listed products on the EU market for the first time 

– 

to exercise "due diligence" in order to minimise the risk of illegal timber entering into the European Union.
What is due diligence?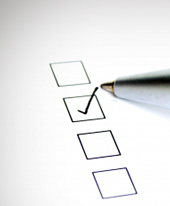 Operators that are obliged to exercise due diligence need to set up a due diligence system covering the following core aspects:
Access to information

 

about the products and supply chains. This includes product description; quantity, timber species, country or if applicable sub-national area of harvest, indicators of legal compliance and name and address of buyers and suppliers.
Risk assessment

 

evaluating the risk of illegal timber entering into their supply chain. The risk assessment must cover all applicable products and supply chains.
Risk mitigation

 

serving to reduce any risk identified, for example by requiring additional documentation or supplier verification.
Regular evaluations

 

of the operator's due diligence system and performance.
Quick guidance for EU buyers and non-EU suppliers
Are you seeking to meet legal obligations or buyers' demands arising from the EUTR? It can be difficult to know where to begin. Use the tabs below to find a brief description of the key steps involved as well as a collection of links and resources to guide you further. 
EU companies
Key steps for  EU-based companies
Determine whether your products are covered by the EUTR. 

Numerous product types are covered, but many are not. 

A: My products are not listed
The regulation does not apply to you.

B: My products are listed
Proceed to Step 2.

Determine if your company is an "operator" or "trader".

You are a "trader" if you:
 

Buy or sell material that has already been placed on the EU market.  

You are an "operator" if you:

a) harvest timber from a forest located within the EU and place it on the EU market or use it through your own business;

b) place or cause any product covered by the regulation to be placed on the EU market, either for onward sale or for your own commercial purposes. 

A: I am a "trader"

Your only obligation is to register buyers and suppliers of EUTR-listed products.

 

B: I am an "operator"

Like traders, you need to register buyers and suppliers of EUTR-listed products. In addition, you need to fulfil the full set of EUTR due diligence requirements, and take the next steps listed below. Proceed to Step 3.
Note: The following steps are only relevant for operators!
 
Set up your due diligence system. 

This entails developing written due diligence procedures, defining responsibilities, and ensuring competence. 

Compile information about your products and supply chain.

 You need to fulfil specific requirements for access to information. And you need adequate information to be able to make any positive conclusions about the risk of illegal harvesting contained in your products.

Conduct risk assessment. 

For each product and supplier, you need to conclude whether the risk is "negligible" or "non-negligible". Conclusions will often be based on the picture that emerges from considering several aspects, such as certification status and the level of corruption in the country of origin. However, certain aspects may lead to immediate conclusions about the risk. Any outstanding information gap that does not permit a firm conclusion implies that there is non-negligible risk.

Mitigate identified risk. 

For 'non-negligible' risk, you need to implement risk mitigating actions. The appropriateness of a risk mitigating action depends entirely on the type of risk and may range from acquiring further documentation to conducting on-site supplier verification or replacing suppliers. 

Set up a system for performance evaluation: the EUTR requires you to regularly evaluate your system's effectiveness in excluding illegally harvested timber from your supplies.
Note: The following steps are only relevant for operators!
 
Suppliers to the EU Market
Key steps for supply chain companies located outside of the EU
Although you are not directly obliged to observe the EUTR, your trade is likely to be affected if your products are ultimately destined for the EU market. Here are some tips on steps that you can take to help you navigate the new conditions within your trade. 
Collect information.

 Actively seek information about the risk of illegal logging in the areas where your products are harvested.

Assess the quality and comprehensiveness of the information you have gathered.

 Determine what type of additional information/documentation that you need to further assess and mitigate any perceived risk.

Identify and document origin and timber species. EU buyers must have access to reliable information about the timber species occurring in each product. For each species, the country of origin — in some cases even the forest of origin —  must be known. You will need to work with your suppliers to obtain this information. 

Document legal harvesting. 

Legal harvesting entails compliance with all legislation applying to timber harvesting, such as logging permits, harvest regulations, environmental laws and payment of fees and taxes. 

Work with your suppliers to provide reliable documentation for legal harvesting. 

Implement timber tracking systems to ensure traceability, unless your products are already covered by a verification scheme offering this. This enables you to offer assurance for the origin of your products.

Engage in a credible timber certification or verification scheme.

 Credible third-party verification of legal harvesting assurance will satisfy many buyers further down the supply chain.

Encourage your suppliers to obtain certification or verification 

according to a credible scheme. Or select suppliers who are already 

certified.
Resources
Download
Scroll down to download the guides from us. 
Useful links