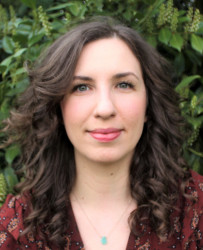 Kamila Pachnowska
Sustainability Specialist Agriculture
kpachnowska@preferredbynature.org
+48 785004342
Kamila supports the implementation of sustainability services within Project and Solutions (PAS), primarily within project administration, ensuring mission impact through existing 3Keel and Sustainable Agriculture Network project work.
It is incredible how multifaceted activities of Preferred by Nature in collaboration with partners, farmers and suppliers drives a positive impact on environment and livelihood, whereby benefits every human being and wildlife all over the world. That is the one of reasons making me satisfied with work in the organisation.
Kamila supports farms and suppliers to implement sustainable agronomic practices in Poland as part of the Landscape Enterprise Network (LENs) – both at administrative and on-field levels.
She takes part in the organisation of the LENs trade process in Poland and supports other countries as well. Kamila coordinates the project activities under 3Keel supervision. Her engagement in Preferred by Nature concerns also support for farms and suppliers to implement sustainability practices in Europe as part of the Sustainable Agriculture Network (SAN).
Kamila holds a PhD in Agricultural Sciences. She joined Preferred by Nature in May 2023.
Skills at a glance
Experience in project management, execution of plan, results dissemination, reporting, budget control
PhD in Agricultural Sciences
Languages spoken: Polish, English